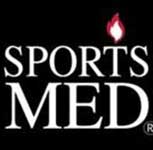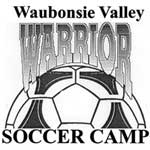 Wildcats fall on late goal by Lincoln-Way Central
Plainfield Central creates but can't finish in 1-0 loss

CLICK HERE FOR PLAINFIELD CENTRAL'S TEAM PAGE
By Chris Walker
The stereotypical defender on the soccer field is tall, well-built, fearless and athletic.

Senior Josh Rosenbaum is that player for Plainfield Central.

Unfortunately for the Wildcats, Rosenbaum got banged up with 7:47 left in Monday's non-conference match against Lincoln-Way Central in Plainfield.

As Rosenbaum was helped off the field, the Knights took advantage of his absence as junior Jeff Neukom sent in a corner kick that senior Conor Bartuch was able to get a good angle on and head past keeper Tyler Badertscher to give the Knights a 1-0 lead.

That's how things would finish up as the Wildcats had more scoring chances than the Knights, but were unable to get anything past Lincoln-Way Central keeper Drew Kowalkowski.

"We need someone to score goals," Plainfield Central coach Kevin Fitzgerald said. "I hate to oversimplify but we give up a set play goal, and you know, Josh (Rosenbaum) went out so we lost some height and size back there. But we still can't give up a set play goal and someone has to put one home for us."

Rosenbaum would return to the game so his injury doesn't appear to be serious.

Plainfield Central (1-1-1) came out sluggish, which surprised Fitzgerald. The Wildcats hadn't played since last Wednesday's 3-0 victory against Romeoville while the visiting Knights were playing for the fourth time in as many days.

"We came out flat and we should've been the team with the energy," Fitzgerald said. "We didn't have the bus drive here because it took them awhile to get here, I guess. We just didn't come to play and if we don't come to play Wednesday or the weeks ahead, how can we expect different results?"

The Wildcats finally began creating a string of chances during the final eight minutes of the first half. Jon Iniguez, Nick Castellucci, Edgar Chaves and Rosenbaum all took shots but were either off target, blocked by a defender or stopped by Kowalkowski.

"We're just not finishing the last third of the field," Chavez said. "We just have to finish and that's the bottom line. We're going to continue to have disappointing results if we continue not being able to finish."

Lincoln-Way Central (3-1-0) found itself defending rather than creating for most of the second half. Its back line budged but never broke in front of Kowalkowski and eventually the Knights got a solid opportunity to score and didn't miss it.

"This Plainfield team came out on a small narrow field and I thought it would be a big direct game, but they showed some good character and poise on the ball," Lincoln-Way Central coach Sean Fahey said. "We knew it would be an ugly game as far as those goals aren't going to be pretty on a field this small, but we'll take it."

The game was eerily reminiscent of last Monday's season-opener for Plainfield Central. In a 2-2 draw against Yorkville, the Wildcats had far more scoring chances than the Foxes, but gave up a pair of iffy goals and failed to convert more of their opportunities.

"We've got to have a good 80-minute effort like we had against Romeoville," Fitzgerald said. "There's all sorts of technical and tactical things with soccer, but if you don't give a good effort for all 80 minutes against a solid team, and then add in a lack of finishing, then it's frustrating and you're going to have a hard time."

The Wildcats will have a chance to fix some things during practice on Tuesday before traveling to Providence Catholic on Wednesday. Panic mode hasn't been reached yet, and the season is far too young to figure out exactly how competitive of a team the Wildcats will be, but the inconsistent effort doesn't sit well with Fitzgerald.

"My job is to get them ready to play, and you know I feel bad that we sent a coach over to Bourbannais on Saturday to scout them," he said. "We had a good scouting report and put it to use but without the good effort it didn't matter."

As team captain, Chavez said he needs to step up as a leader.

"(Fitzgerald's) right. We came out slow and everyone was just doing their own thing," Chavez said. "We're just hoping for the 'W' to come but when we don't play together you get bad results."
2011 ROSTER

Tyler Badertscher
Jr., GK
Mike Giocolo
Jr., M
Miguel Sanchez
So., M
Nick Belom
Jr., D
Nick Giocolo
Sr., D
Karim Al-Musawi
Sr., F
Gordon Rey
Sr., D
Billy Ballentine
Jr., D
Edgar Chavez
Sr., M
Jon Iniguez
Sr., F
Eddie Rios
Jr., M
Miguel Duran
So., M
Steve Wenzel
Jr., F
Dan Rosenbaum
Jr., D
Nick Castellucci
Jr., M
John Hurley
Jr., M
Mohamad Rashid
Jr., D
Josh Rosenbaum
Sr., D
Nick Evans
So., D
Aaron Henson
Sr., F