Huskies top Conant to advance to 3A state title game

CLICK HERE FOR NAPERVILLE NORTH'S TEAM PAGE
By Gary Larsen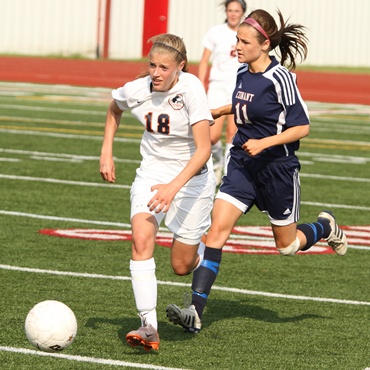 Naperville North's Zoe Swift wants her team to win "one of those big trophies that you can't even step over," she said. "We want a ring."
The Huskies will have a chance to do just that. Swift's goal, Hunter Drendel's assist, and yet another top-shelf defensive effort gave North a 1-0 win over Conant in a 3A state semifinal game on Friday.
The win sends the Huskies (18-5-1) to a state title game against Granite City (17-6) Saturday at Naperville Central, where they'll play for the most coveted trophy in high school soccer for the first time since placing second in Illinois in 1998.
And Friday's win didn't come easy.
"Conant's a great team. You're not going to hold teams like that scoreless very often," North coach Brent Terada said. "You're not going to beat teams like Neuqua and Conant without out a lot of good fortune."
And after North defenders Jamie Meno, Kirsten Anderson, Angela Widlacki, Adrienne Schertz, and keeper Abby Green led the way in shutting out a persistent Cougars attack, Meno quickly steered credit where credit was also due.
"Our center mids did so much work today, and the same goes for our outside mids," Meno said. "They all did a great job of coming back and tracking. (Center mids) Christa Szalach and Emily Bromegen just work and work. I don't know how they do it. And on the outside, Cora (Climo), Kaileen (Debenham) – all those girls. They didn't get up very much because we asked them to stay with their mids and track all the way back."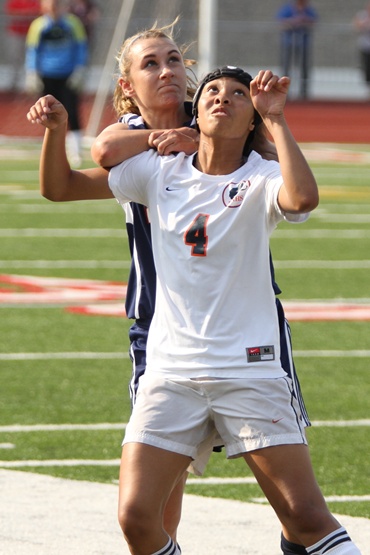 Four minutes into Friday's state semifinal, Drendel sent a ball ahead to Swift, who sped behind the Cougars' defense and slotted a ball inside the post. Swift also scored the game-winning goal in Tuesday's supersectional win against York.
"Hunter gave me a great flick," said Swift, in describing her 13th goal of the season. "It's stuff we worked hard on in practice. Terada came up with the patterns and we got a goal from it."
Friday marked the third consecutive postseason win for North in which Drendel had a hand in the game's decisive goal.
Drendel had the only goal in a 1-0 win over top-ranked and previously unbeaten Neuqua Valley in a sectional final, and had the assist on Swift's game-winning goal in Tuesday's 2-1 supersectional win over York. The junior has 8 goals and a team-leading 11 assists this year.
"(Drendel) is doing well. She struggled a little at the beginning of the game because Conant is so active defensively, but she found a way to impact the game," Terada said. "Your good players have to step up and have an impact, and she was able to do that for us."
Conant (20-5) posted a 9-3 edge in shots on frame and an 8-3 edge in shots off frame on Friday. Green had 9 saves in the Huskies' 14th shutout of the year, and their 5th shutout in 6 postseason games.
Naperville North won the state's first state title in girls' soccer in 1988, and has placed second, third, and finished fourth twice in program history. The Huskies have stayed hungry since upending Neuqua Valley, which at the time was ranked No. 1 in the country by the National Soccer Coaches Association of America.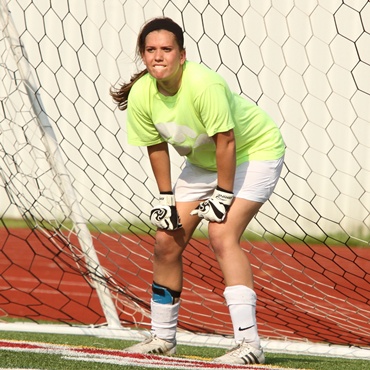 "It's been all senior leadership. Two years ago we let a chance slip by, when we beat the number one team in the country and lost the next game. That gnawed on our seniors for a long time," Terada said, referencing his side's 2-1 sectional title win over Waubonsie Valley in 2009.
The Huskies lost their supersectional game that year to Hinsdale Central, which went on to win the 3A state title.
"It's definitely been good for us as seniors to remember that," Meno said. "We knew there was no way we ever wanted to feel that way again. It was awesome to beat Neuqua, but we're not done yet."