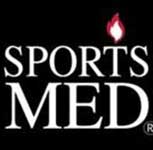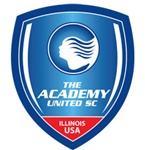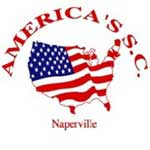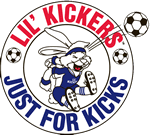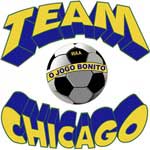 Warriors top local rival Wheaton North

CLICK HERE FOR WHEATON ACADEMY'S TEAM PAGE
By D.J. Wanberg
Wheaton Academy ended an eventful 24 hours on Tuesday night and what most people would consider a very good 24 hours.

After the Warriors won a crucial 2-1 victory in the Suburban Christian Conference race over St. Francis on Monday, the team was right back on its field to face another area rival, Wheaton North.

The Warriors scored three unanswered goals en route to beating the Falcons 4-1 on a cold, windy senior night for Wheaton Academy.

The team has certainly responded after Marian Central stopped them big 4-0 for the Warriors' first league loss of the year last Thursday, April 28. Defender Sarah Janus said the team had to make a decision as to how it would move forward from that defeat.

"It was such an awful loss. We knew we had to step it up. Or we could be down and not play well," she said.

Coming back so soon after a big, hard-fought victory wasn't a problem for the squad which improved to 8-4 overall. "Bouncing back like we did has put us on a roll and we just want to carry that through," midfielder Molly Cook said.

The Warriors grabbed this victory with another strong showing of offense. Crystal Thomas led the way with three goals and Ally Witt earned the other. Thomas now has 15 goals and 13 assists while Witt netted her 16th goal on Tuesday.

And the WA defense, which has earned a shutout or surrendered just one goal in seven games, was strong again, holding Wheaton North to a single goal one night after doing the same in a 2-1 win over conference rival St. Francis.

"We take pride in our defense and our aim is to not let the other team get a shot off," Janus said.
After giving up 4 goals against Marian, the Warriors mixed things up heading into the game against St. Francis.

"We put a new system in place about ten minutes before we walked onto the field," Marksberry said. "We've been playing with three in the back and decided we had to mix it up.
"We moved Rachel Nasralla from center mid to a stopper position. We let Kerrin (Clancy) kind of play as a free center back and any time they hit a long ball, she had to drop. We got beat on four long balls in the game against Marian and we knew we had to tinker in order to figure that out."
But when an opponent does get some shots, the Warrior defense can rely on goalkeeper Kristen Morency, who finished with nine saves. She gave credit to the defenders in front of her for their strong play Tuesday and throughout the season.

"They clear a lot of shots," she said.

Thomas got her first goal on a 25-yard shot with 17:15 left until intermission and the score would remain that way at halftime. Wheaton North (7-9-1) had some chances during the first 40 minutes.

Sidney Sharkey had a couple of shots including one set up on a nice pass from Ashley Oltman. Oltman would also get a shot off, forcing Morency to make a tough save.

Another example of the strong Wheaton Academy defense came late in the first half as the Falcons' Isabella Santana skillfully maneuvered for a breakaway and got herself in front of the net. But she was sandwiched between the Warriors' Emily Nickell and Kerrin Clancy and was unable to get a shot off.
Early in the second half, there were more chances on offense for Wheaton North from Anne Denz and Tessa Rosenberger made a well-timed passes to Kate Wiegman, but nothing could be converted.

With 25:04 left in the contest, Thomas got her second score and about six minutes later fed a pass to Witt to make it 3-0.

About a minute after Witt's goal, the Falcons got on the scoreboard on a shot by Oltman that went up and over Morency. With 15:33 left, Thomas closed out the scoring.

"After their second goal, we lost some confidence," Falcons coach Tim McEvilly said. "But tonight, we gave up just four shots and they scored four goals. That's a problem."

Wheaton North gets back into DuPage Valley Conference play Thursday as it hosts Naperville North at 6:30 p.m., with Glenbard East and West Aurora also remaining on the Falcons' schedule.

"It's too late in the season for moral victories. We have to get better results. We need to play with a chip on our shoulder," McEvilly said.

Meanwhile, Wheaton Academy is off until Saturday when they play at Wheaton Warrenville South. Game time is 11"30 a.m.

"We came out tonight and fought hard," Morency said.
Coverage sponsored by:
Click on logo to enter the website


2011 varsity roster

Lizzie Bergquist
Sr., M
Kerrin Clancy
Sr., D
Molly Cook
Sr., M
Brigitta Engebretsen
Sr., D
Ali Grant
Fr., D
Sarah Janus
Sr., D
Katrina LoBue
Jr., D
Alli Mankse
So., M
Sela McClelland
So., M
Kristen Morency
Jr., GK
Rachael Nasralla
Sr., M
Emily Nickell
So., M
Kate Rogers
Sr., F
Deborah Smith
So., M
Crystal Thomas
Jr., M
Blythe Todd
Jr., F
Sara Tonne
Jr., GK
Ally Witt
Jr., F
Lexi Youngberg
Sr., M