Chicago Fire Soccer Fundraising Opportunities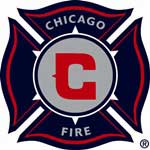 The Chicago Fire Soccer Team is introducing a unique fundraising program. Your team would have an event night based around a Chicago Fire match. Funds would be generated through the sales of tickets to your chosen match.
A special reward and participation program is created to give all the students a one-of-a-kind professional sporting experience. Your players encourage their friends and families to join in on the event night to help increase participation. Everyone comes out to the Chicago Fire match, sits together, and enjoys the evening. Opportunities exist from April through October.
For more information, contact Bill Sixsmith at bsixsmith@chicago-fire.com or 708-496-6777.