Custom Search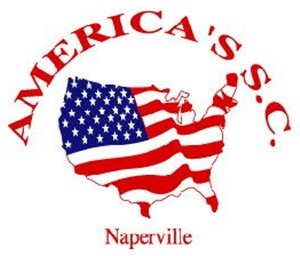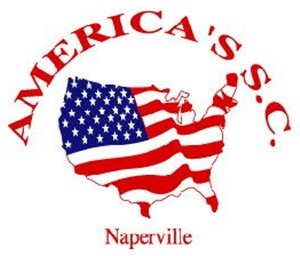 2013 ROSTER

Coach: Eric Willson
Assistant coach: Lee Burke

Chris Watson
Jr., F
Billy Larsen
Sr., GK
Kevin Sabres
So., GK
Jonathan Acevedo
Fr., M
Brandon Stricker
So., M
Nolan Pellitier
Sr., D
Logan Dunne
Sr., M
Jack Fries
Sr., D
Ryan Smith
Sr., F
Lorenzo Estrada
Jr., M
Brad Johnson *
Sr., M
Matt Frederickson
Sr., D
Phillip Legare *
Sr., F
Jake Kerr
Sr., D
Dylan Mientus
Fr., F
Ryan Olson
Fr., M
Nick Graham
Jr., D
Matt Picinich
Sr., M
Erich Olson
Sr., D
Colin Kraft
Jr., D
Alex Brito
Sr., D
Adam Hoffman
Sr., F
Zach Michieli
So., M

* denotes captain
North Stars beat Huskies in 2OT to kick off Pepsi
By Matt Le Cren
Tim Huettel fired home a 25-yard rocket on the run to give Oak Park and River Forest a 1-0 lead in the fifth minute against St. Charles North on Saturday.

Forty seconds later, Phil Legare answered with a similarly well-placed strike for the North Stars.

With that, the tone was set for a back-and-forth scramble that saw both sides make a few mistakes, many more exciting plays and extract a few ounces of flesh from each other.
When the hard-fought contest was over, St. Charles North emerged with a 3-2, double-overtime victory in the first round of the Pepsi Showdown in LaGrange.

"I think we've got a couple of similar teams," North coach Eric Willson said. "I knew it would be a difficult match-up because Oak Park is probably one of the harder working teams that I've seen this year and in years past.
"So we knew it was going to be a hard-fought game and both teams made some mistakes here and there but they both worked really hard."

That was true throughout the contest, including on the play that ended it. Senior defender Jack Fries delivered the game-winner – the first goal of his career – with 6:48 left in the second overtime when he latched on to a cross from Legare and blasted a 17-yard shot past Huskies goalie Sam Lisak.

Lisak, who had eight saves, including a great stop while sprawled on the ground during the first overtime, had no chance to deny the drive by Fries.

"Sam Lisak came out in the first OT and made a great save off the ground, so you can't fault him for that," OPRF coach Paul Wright said. "He's doing everything he should be doing out there."

As were Legare and Fries on the decisive play. Legare fought through the defense to take the ball to the right end line before sending a cross into space, where Fries ran up and struck a one-timer.

"We were working it around outside the whole game so it was just a matter of time until we got one of the crosses in," Fries said. "It slid through the box and I was following the play so I just called off my teammate and finished it. It feels good."

Fries, who had not attempted a shot in the game until that point, was an unlikely candidate to score the winner but he demonstrated that anyone can step up at any point.

"That's why you can't give up on plays," Willson said. "I think by the time Phil had the ball at the end line, Jack was still close to midfield but continued to push and made a run. The ball squirted out to him and [he had] good composure in double overtime to tuck that away, so we're happy, obviously."

The North Stars (2-4-1) have had little to be happy about record-wise so far, so this win was a big boost for them.
North, which is seeded 20th in the prestigious 32-team field, will next play No. 4 seed Saint Viator, which defeated Oswego 5-0, in Tuesday's second round.

"We've played a lot of tough opponents," Fries noted. "It was a physical game all around and we knew they were going to be tough, so we just had to get focused and start winning."

The North Stars showed their toughness, never backing down from loose balls even when the 13th-seeded Huskies (2-3-2) started to control the run of play. That was a reflection on Legare, their senior co-captain who played through some pain toward the end of the match.

"He had a fantastic game for us," Willson said. "The kid was banged up a little bit in the second half so he was fighting through an injury. So for him to be able to work as hard as he did and be able to get that ball across was good stuff."

"I saw him holding his legs a little bit but he's a tough player," Fries said, "So I knew we could rely on him to keep going."

Fries and fellow defenders Matt Frederickson, Nick Graham and Colin Kraft kept going despite some shaky moments, particularly in the first half.
Goalie Billy Larsen made a diving save on Jesse Kusimba in the 14th minute and then breathed a sigh of relief when Bryndon Bush put the open rebound over the crossbar.

Six minutes later, OPRF's Quinn Neuman slid a pass into the box to Mike Hoke, whose shot hit the left post. Then with 6:40 to go in the second half, Bush sent a pass into the box to Neuman, who spun and beat Larsen with a shot, only to see it headed out by a defender.

"I felt like from the run of play we had the better of the opportunities," Wright said. "Their first shot of the game was a goal and their [first] shot of the [second half] was a goal. They came a little bit more alive in the second half, but still we were creating opportunities, getting crosses in. We just couldn't finish.

"We earned some corners. We couldn't capitalize there. We're making some mistakes defensively giving guys too much space and not closing down and they're getting shots off."

Even so, the Huskies had put themselves in good position. They grabbed a 2-1 lead with 29:06 to go in regulation when Kusimba converted a penalty kick, but once again the North Stars answered.

This time it was Adam Hoffman who got the equalizer, taking a pass from Zach Michieli on the left side of the penalty area and cutting back into the middle before denting the net with a 16-yard shot inside the left post at the 24:17 mark.

"It was important to keep focused," Fries said of the comebacks. "We just knew we had to play tougher defense because we had some bad clearances and stuff, but we played physical after that and just knew what we had to do."

The North Stars will be a decided underdog against Saint Viator (4-2-1) but Fries isn't worried.

"We had a lower seed than we had hoped, so we knew it was going to be a tough game," he said. "We just have to come in with the same mindset next week and hope we get a win."

Regardless of what happens Tuesday, Willson said this win will do wonders for his squad.

"We play a tough schedule for a reason," Willson said. "Guys got to keep their head up if we drop a few games here or there, but it's a learning process early in the year and I think if nothing else, for team morale, to come out with a win in double overtime against a good team, it's got to be positive for us."

Despite the loss, Wright was upbeat about the Huskies, who completed a difficult week that saw them lose three straight contests, including conferences losses to Lyons Township (5-2 on Tuesday) and Glenbard West (2-1 on penalty kicks on Thursday).

"The result doesn't really dictate what happened," Wright said. "It feels like this has been our game the last few days. We lost to Glenbard West on PKs, we gave up three goals on set plays to Lyons and so this is something we need to focus on."