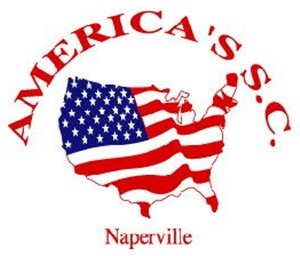 2013 ROSTER

Coach: Steve Szymanski
Assistant coaches:
Bruce Conrad, Sean Kelleher
Patrick Molinari, Aaron Kolkay
and Juan Leal

Luis Alday
Jr., GK
Nick Huerter
So., M
Arnold Arevalo
So., D
Danny Madrigal *
Sr., D
Josh Walter
Sr., D
Nathaniel Paisley *
Sr., M
Christian Vazquez
Sr., M
Saul Silva
Sr., M
Sean Phetchanpheng *
Jr., GK/F
Alex Esquivel
Sr., F
Ricardo Ventura
Sr., F
Nick Karasch
Sr., M
Jesus Cepeda
Jr., M
Jesus Esquivel
So., M/F
Josue Blanco
Sr., D
Alex Santillan
So., F/M
Victor Cuevas
Fr., M
Anthony Padilla
Sr., D/M

* denotes captain
Wolves stage late rally to force draw with Porters
By Matt Le Cren

Oswego East junior Sean Phetchanpheng begins most games wearing his goalie jersey and captain's armband.

He often finishes a match wearing a different jersey, though not, as opposing coaches may be forgiven for thinking, a superhero's cape.

The versatile Phetchanpheng put on a performance for the ages on Wednesday, making three saves in the first half before switching to forward and scoring a hat trick in the second half to rally the Wolves to an improbable and entertaining 4-4 tie with host Lockport.

It wasn't the first time Phetchanpheng has scored in a game in which he also played goalie – he did it twice in a 4-3 shootout loss to Plainfield South last season and he also scored the game-tying goal in an eventual 2-1 loss last Saturday to Downers Grove South. But this was even more dramatic.

Two of Phetchanpheng's goals were game-tying tallies, including his first, which came just 2:22 into the second half on a great hustle play that tied the game 2-2.
Sweeper Danny Madrigal launched a long ball that appeared destined to bounce to Lockport keeper Chris Czaja. But Phetchanpheng raced in and got to the ball before Czaja and quickly scored on a 17-yard shot.

But Lockport (3-2-1) quickly regained the lead on Angelo DeMarco's second goal of the game eight minutes later and the Porters increased their cushion to 4-2 on Dan Michalik's score with 23:25 remaining.

The Porters appeared in firm control when they were whistled for a foul in the box with 4:46 left. Phetchanpheng buried the resulting penalty kick and that changed the momentum of the match.

"Throughout the whole game I think that we should feel like we have momentum, but I believe the penalty gave it to us a little more and gave us a little more hope to work harder," Phetchanpheng said.

Phetchanpheng was the epitome of hard work when he scored the equalizer 68 seconds later with a tremendous individual effort.
He had the ball on the left endline but appeared to have nowhere to go as a Lockport defender had him sealed off. Somehow, Phetchanpheng managed to get the ball around the defender, then chased after it and scored from a severe angle.

"The excitement when he does stuff like that is great," East coach Steve Szymanski said. "That last goal he had was ridiculous. I don't know how he got around [the defender]. He played it around, went out of bounds and tucked it in. It was impressive. That's the type of ability he has."

And therein lies the conundrum for Szymanski. Does he play Phetchanpheng, his best goalie, between the pipes, or does he give him more time at forward to boost an attack that has often needed a spark?
So far, Szymanski has tried to have the best of both worlds, though if backup goalie Luis Alday continues to develop, it will be tempting to expand Phetchanpheng's offensive role. Alday made three saves, including a reflex stop with 50 seconds left, and gave up two goals against Lockport, the same stat line as Phetchanpheng.

"I'm sitting there going, 'God, I'm the worst coach in the world [because] I'm putting Sean in goal,' and he goes out and scores three goals," Szymanski said.
"When we've put Luis in, he's held us in. He hasn't hurt us and that's one thing we were definitely worried about. But he's kept us in games and I think it's been defensive mistakes or defensives letdowns that have really hurt us where we've given up goals.

"I think the best thing about [the situation] is [Phetchanpheng] is a captain. I put a lot of trust in our captains and I'll often pull him aside at practices or during games and ask him, 'what do you think you can do for us?'

"He's always a team-first guy and we need more of those guys. I think right now you see a lot of guys trying to do a lot of stuff on their own and he's a kid that's going to do whatever it takes to win. That's a great asset to any team."

It was Phetchanpheng who suggested to Szymanski to switch him to forward in the Downers South match and Phetchanpheng scored the game-tying goal with 7:32 left before the Mustangs won on a goal with 1:10 to go. He now has scored four of the Wolves' eight goals while playing fewer minutes than any of the field players.

"I like to play whatever I can in order to help out the team," Phetchanpheng said. "That's all I really want."

What the Wolves (0-3-2) want most is their elusive first victory of the year. They are getting closer, with this tie following a pair of one-goal losses, including Tuesday's 2-1 penalty kick loss to Minooka in their Southwest Prairie Conference opener.
But they have been victimized by some defensive lapses, two of which led to goals by Lockport's Jack Dilgert and DeMarco in the first half that put the visitors in a 2-0 hole before Christian Vazquez poked home a loose ball during a scramble in front of the net to get the Wolves on the board with 4:38 to go in the first half.

"After our first goal we kind of bumped it up a bit and we kind of fell down afterwards, but then I had to push the team in order to work harder," Phetchanpheng said. "Everyone's work contributed to the goals that helped tie up the game."

But the first-half struggles continue to irk Szymanski, whose squad has yet to play with the lead this season.

"We put ourselves in these bad situations," Szymanski said. "We've had to play from behind in every game. We're not a very good starting team, not a very good first-half team and I don't know what it's going to take to get these guys to come out and play a full 80 minutes.

"When we put it all together we have spurts where we look really tough. [Against] Lincoln-Way East we looked really good, Downers South we looked good in stretches and it's like, 'why can't we put it together for a full game.'

"It shouldn't take having another team score to get us motivated to play well. You've got to be ready to get off the bus willing to play and I think that's what we're missing right now, that little edge."

And that's why Phetchanpheng wasn't celebrating his hat trick and the draw it produced.

"It shows that we still have a lot of work to do," Phetchanpheng said. "In order to win you've got to work harder so we have to think about what we need to improve on."

For Lockport coach Chris Beal, who played all of his players, including three goalies, in the nonconference match, the areas in need of improvement are obvious.

"We've been doing pretty well defensively this season," Beal said. "We keep good shape.
"Tonight we moved players around, played people in different positions and I think it showed a little bit. Our shape got messed up. It got stretched too much. We were undisciplined.
"When we had the ball, we didn't possess enough or move forward enough. We didn't get the ball in the final third enough. When we did, we're missing too many chances."

But the ultimate lessons the Porters learned came at the end.

"You're 4-2 up with five minutes to go, you should be home and dry and that's what the kids have to realize," Beal said. "You need to be able see games out like that. We've got conference coming up and we need to be stronger."