Custom Search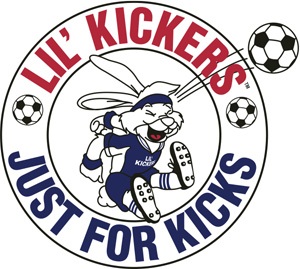 2013 ROSTER

Coach: Skip Begley
Assistant coach: Dan Fitzgerald

Larry Li
Sr., M
Reed Kurtenbach
Jr., D
Andrew Fadanelli
Sr., GK
Connor LeFevour
Sr., M
Kas Baladi
Jr., M
Kyle Carson
Sr., F
Xavi Ortiz
Jr., M
Jake Loncar
Sr., F
Ryan Ross
Jr., F
Manushe Nyamunduro
Sr., M
Kersey Dickerson
Sr., D
Austin Flatt
Jr., M
Adrian Machado
Sr., F
Will Scott
Sr., D
Jeremy Stern
Sr., M
Nick Castelvecchi
Sr., D
Jack Schoonenberg
Jr., D
Keath Levitt
Sr., M
Matt Bayna
Sr., M
Javi Verdin
Jr., D
Mario Silicio
Sr., M
Joel Algrem
Jr., D
Dylan Panczyk
Sr., GK
Brandon Perez
Sr., F
Wildcats fall to rival Mustangs in UEC Valley play
By Eddie Burns
Metea Valley made a bit of history on its home field on Tuesday night.

Thanks to a pair of goals by Chris Freeman and another by Dakota Rowsey, the Mustangs rallied from one goal down to score a 3-1 victory against Neuqua Valley in an Upstate Eight Conference Valley Division match played in Aurora.

The win marked the first against District 203 (Naperville North and Naperville Central) and or District 204 (Neuqua Valley and Waubonsie Valley) competition in the four years Metea has fielded a varsity squad.

"This is a big deal," said Rowsey, who tallied the Mustangs' first goal midway through the opening half.

Metea coach Josh Robinson kept the win in perspective.

"We're still the child here," said Robinson, whose team improved to 2-2-1 overall and 2-0 in conference. "We did really well in the playoffs last year and we went further than people thought we would, but we haven't matured enough as a program and as a team to beat the other programs in the area. We've competed, but they've always had maybe more of a swagger. Today it was nice to have a little bit of that (swagger). You could see the confidence building as the match went on."

It was Neuqua (3-3, 0-1 UEC) that actually opened up the scoring when Jack Schoonenberg sent a cross and teammate Kyle Carson put the ball past Metea goal Tim Howard in the opening minutes.

Rowsey's goal off a rebound opportunity pulled the teams even in the 25th minute.

"(Freeman's) cross wasn't perfect," Rowsey said, "but it got across. The first guy missed it and then our outside back got all the way across the field, which was huge for us, and sent the ball off the crossbar up into the air. I had a perfect angle and there was nothing to lose but miss it, and it went in and it was good to get one back."

From there, the match was pretty evenly played as it went into intermission tied.
Neuqua's Xavi Ortiz had a great chance to put the Wildcats on top in the opening minutes of the second half, only to be turned away by Howard.
As the second half moved along, the Mustangs appeared to gain the better of the play and it came to head when Freeman knifed his way through the Neuqua defense for what turned out to be the winning goal. Freeman capped off his fancy individual effort with a shot past Neuqua goalie Andrew Fadinelli.

"All that was in my head was to take the ball right at the defenders and that is what I did," said Freeman, who has four goals on the season. "I was happy for myself and my teammates that we were able to get the lead and finally beat Neuqua."

Neuqua coach Skip Begley was disappointed with the lack of team effort on Freeman's first goal.

"Freeman is a talented player," Begley said. "It wasn't that he beat one vs. four. He beat one against one, and then he beat one against one and then he beat one against one and so on. It wasn't a good team-defending stand. It was four individuals. If we have two guys get together, maybe we have a better result. Again, it comes down to communication. We've talked about it being a problem our past two games. It is hard for the team to rally when four or five guys have just gone ole' and the guy is gone and the ball is in the back of the net."

Neuqua senior Jake Loncar agreed with his coach about the issues plaguing the Wildcats.

"We're not communicating enough out on the field," Loncar said. "We don't have direction and it is too quiet out there. It is hard to get that chemistry because we spend so much time with our club teams then we come here and there are groups of players from different clubs and it hard to build that chemistry right away. It is hard for people to get comfortable to see how each other plays, but we're working on it."

The Wildcats became more aggressive once they fell behind, but their over-aggressive play helped the Mustangs clinch the match.

Rowsey managed to get the ball near midfield behind all but one Neuqua defender. Rowsey began his run at the lone defender in the back and he drew attention while Freeman ran up the field. Rowsey slid the ball to Freeman and Freeman pounded the clinching goal into the net in the 79th minute.

"When Chris touches the ball, special things can happen," Robinson said. "The nice thing is that he can be a difference maker, but he needs to continue to grow and develop his game."

Metea's defensive backfield consisting of Steven Wei, Brandon Espino, Brandon Howard and Nate Donovan did a nice job keeping the Neuqua attack at bay, but the Wildcats did generate scoring chances.

Ortiz, Ryan Ross, Kas Baladi and Austin Flatt each were involved in scoring chances for the Wildcats, but they only managed the one goal.

"I think there were a few times in front of the goal that if we have guys saying, 'Take another touch,' or, 'You have time,' that it would help," Begley said, "but again, it goes back to our lack of communication. We just lack in leadership on the field."

Robinson, whose team has already been beaten decisively twice this season, said that Mustangs won't get big heads because of this victory.

"St. Charles East handed it to us and showed us what soccer is all about," Robinson said about his side's 7-0 loss to the Saints this past Saturday. "It was the worst loss I've taken in 10 years of coaching. It hurt the boys' pride a bit. We know we have special players, but if we are not working as a complete team, we're going to struggle. Today we worked very hard and I think it wore them down at the end. It was a good win, but we're peaching not to get too high nor too low."