Custom Search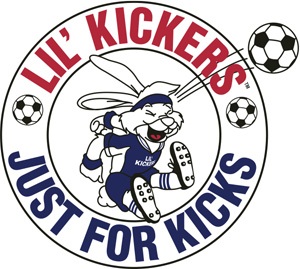 2013 ROSTER

Coach: Skip Begley
Assistant coach: Dan Fitzgerald

Larry Li
Sr., M
Reed Kurtenbach
Jr., D
Andrew Fadinelli
Sr., GK
Connor LeFevour
Sr., M
Kas Baladi
Jr., M
Kyle Carson
Sr., F
Xavi Ortiz
Jr., M
Loncar, Jake
Sr., F
Ryan Ross
Jr., F
Manushe Nyamunduro
Sr., M
Kersey Dickerson
Sr., D
Austin Flatt
Jr., M
Adrian Machado
Sr., F
Will Scott
Sr., D
Jeremy Stern
Sr., M
Nick Castelvecchi
Sr., D
Jack Schoonenberg
Jr., D
Keath Levitt
Sr., M
Matt Bayna
Sr., M
Javi Verdin
Jr., D
Mario Silicio
Sr., M
Joel Algrem
Jr., D
Dylan Panczyk
Sr., GK
Brandon Perez
Sr., F
Wildcats bounce back in win over Waubonsie
By Matt Le Cren
After Neuqua Valley suffered its first loss ever to District 204 rival Metea Valley on Tuesday, the team captains held a meeting after practice on Wednesday.

The Wildcats knew improvement had to be made quickly as a game with their other sister school, Waubonsie Valley, was waiting on Thursday.

Sure enough, Neuqua Valley bounced back in a big way. Ryan Ross scored two goals and set up another and Reed Kurtenbach added a goal and assist as the Wildcats knocked off the visiting Warriors 3-2 in Upstate Eight Conference Valley Division action in Naperville.

"We talked at the end a little bit about how we didn't display that effort Tuesday at Metea," Neuqua Valley coach Skip Begley said. "I'll have to give the kids credit. They had a meeting yesterday after we were done lifting and practicing and the captains went and talked about the Waubonsie game and what they needed to get done. It's a key game for them so for us as coaches it was good to see them put that effort out there."

The 80-minute effort was epitomized by Ross, whose hustle and never-say-die attitude resulted in two improbable goals.

The second proved to be the game-winner. Five minutes after Sohum Buch had pulled Waubonsie into a 2-2 tie when he knocked in a cross from Casey Bucz, the Warriors thought they had cleared the zone, only to see Neuqua's Xavi Ortiz boot it back in.

Ross, a junior forward, alertly outraced the defense to the ball and dribbled in on Waubonsie goalie Jordan Ward. Ward charged out and forced Ross wide of the right post, but the Wildcat star kept control and scored from a tough angle with 5:47 left in the second half.

"It went right to my feet," Ross said. "I saw [Ward] coming out. I was debating whether to chip him or dribble or not. I saw him coming out with his hands wide so I decided to dribble past him and put it in."

Even Waubonsie Valley coach Angelo DiBernardo praised that goal.

"I think the physical effort made the third goal happen," DiBernardo said. "All credit to him. He never gave up on any ball. He only gives up when the ball is out of bounds or when the whistle blows.


"We tend to think the ball is going to go out of bounds so we stop and kind of give up on it. That's the difference in the mental approach."

DiBernardo was not happy, but Begley thrilled, with another hustle play by Ross, which gave the Wildcats (4-3, 2-1) a 2-1 lead with 3:33 left in the opening half.

Kurtenbach knocked a long ball over the top to Ross, who dribbled around the left side of the defense but seemingly had nowhere to go as he reached the end line. Somehow, Ross managed to squeeze a short shot from a severe angle in between Ward and the left post.

"It was a really tight angle," Ross said. "I was right on the endline. There was a small little split between the goalie and the post and I put it right between there."

Begley speculated that Ward, as many goalies do in such situations, figured Ross wouldn't try shooting to the near post and was leaning left in order to cover the far post. But he wasn't surprised that Ross scored.

"Ryan just outran some people to the ball," Begley said. "I said this last year and every once in a while; he can change the game with a ball that doesn't seem dangerous and all of a sudden he can make it dangerous.

"Even his first goal, that ball was just knocked out to him and he kind of piddled around and, boom, he got in and finished. Ross did the work and got the job done."

Earlier, Ross had set up Neuqua's first goal on a free kick from 22 yards out on the right wing. His serve went straight to Kurtenbach, whose perfect volley zoomed inside the left post to tie the game 1-1.

"This is definitely one of my best games so far," said Ross, who also hit the crossbar with another shot. "[Beating Waubonsie] feels good. It's always a good rivalry, a good game. I was looking forward to it all week and it went well."

Things went well for the Warriors (2-3, 0-1) at times. Bucz gave the visitors a 1-0 lead at the 17:54 mark of the first half when he pounced after Neuqua goalie Andrew Fadinelli fumbled a cross.

Waubonsie produced two great scoring chances in the second half before Buch broke through for the tying goal. A pass from Bucz sprung William Motluck on a breakaway five minutes after intermission and Fadinelli did well to leap and tip the 17-yard shot over the crossbar. Then with 16:10 to go, Buch back-headed up to Bucz, who broke into the box but fired high.

But in between there were too many defensive breakdowns and lost 50-50 balls for DiBernardo's liking.

"The first two goals that they scored, allowing somebody to beat two or three guys down the field, you've got to have more pride in your defensive play," DiBernardo said. "And I still think that our players need to learn how to play harder for 80 minutes. Unfortunately, when you play this level of competition, their hard play right now is just not good enough. I know that they try hard, but at times we just don't have it.

"We need to have that physical play when the momentum is on our side. We need to have that same approach when it is not on our side. When things are going our way, then we have good aggressiveness. When things don't go, then we don't have good aggressiveness, and in close games like this, you've got to have it all the time."

Sometimes, that will even overcome a superior opponent.

"Sometimes in high school soccer it's not about the finesse and skill, if you don't have that kind of hustle and extra effort," Begley said. Ryan had a great game and was dangerous a couple other times. And I thought [Jake] Loncar played well in the midfield even though he didn't figure in the scoring. [He] won a ton of head balls and just disrupted their offense and really worked hard."