Custom Search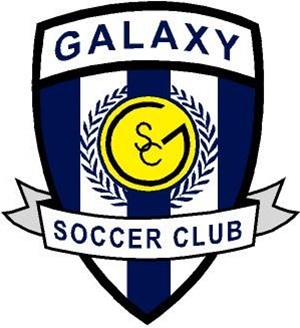 2013 ROSTER

Coach: Rick Carlson
Assistant coach: Dan Edminster

Ricardo Valencia
Sr., GK
Hans Haller
So., D
Allan Santiaguillo
Sr., D
Pat Tucharski
Sr., M/F
Sam Abduganiev
Sr., M/F
Christian Miguel
Jr., M/F
Mike Kotlyar
Jr., M
Hector Herrera
So., M/F
Zach Masciopinto
Jr., M/F
Drew Brauner
So., D/M
Daniel Ramirez
Sr., F/M
Ryan Drum
So., D/M
Antonio Gonzalez
Sr., M
Sean King
Jr., D/M
Nick Pilli
Sr., F
Todor Dimitrov
Jr., F
Brendan Carr
So., M/D
Dillon Eaton
Sr., GK
Matt Hamburger
Sr., D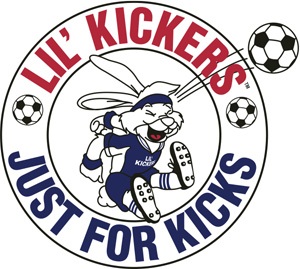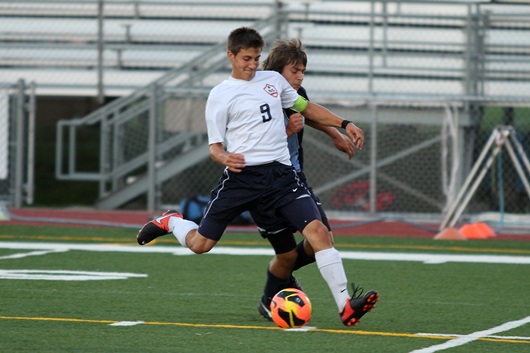 Bison in another scoreless tie vs. Prospect
By Gary Larsen
Apparently, the year of overtime games in the Mid Suburban League has begun.

On Tuesday, both Palatine vs. Buffalo Grove and Conant vs. Hoffman Estates went to extra time. Palatine and Conant then squared off on Wednesday and went into overtime.

On Thursday, for the second time in three days, Buffalo Grove played 100 minutes of scoreless soccer, this time in a home game against Prospect.

If a reason for so many overtime games can be cited, Prospect coach Kurt Trenkle has an idea what that reason might be.

"No one's got scorers," Trenkle said. "There hasn't been a game (in MSL play) over three goals yet."

It's not that Buffalo Grove and Prospect didn't find dangerous space or fail to push deep in their final thirds. It's just that final, dangerous link to a quality shot that was missing on Thursday.

Buffalo Grove sent a flurry of dangerous through-balls ahead late and Prospect kept the ball on the Bison's half of the field for a good portion of the game, but a goal either way remained elusive to the final buzzer of the game's second overtime.

For Buffalo Grove (2-2-3, 0-0-2), a pair of 100-minute soccer games in a three-day period was a grueling test to be sure.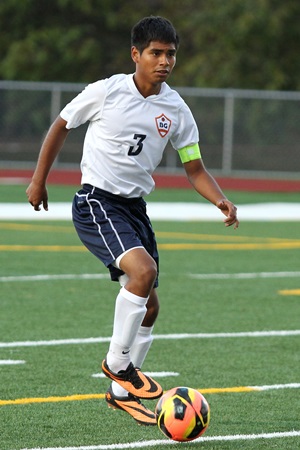 "It's so tiring," BG senior Daniel Ramirez said. "All you can do is suck it up, take the pain, and keep trying to get a goal."

Prospect (0-4-2, 0-2-1) went into Thursday's game having played a slate of top-shelf opponents in New Trier, Barrington, Wheeling, and Saint Viator, so BG coach Rick Carlson knew what his side was in for.

"Prospect has played some really good teams tough this year so I expected that they'd be tough, and they were," Carlson said. "So we didn't generate opportunities like I thought we could. We generated some but we couldn't put one away."

The Knights came out hard and controlled the first 20 minutes of play. Bryan Velazquez ripped a freekick that was saved to a corner kick for Prospect, outside mid Chris Cooney was dangerous up the left wing, and the Knights played with high-energy from the opening whistle.

"It felt like we finally played a full game today," Prospect senior Jake Schroeder said. "We've been coming out slow in the first half but we came out strong today. We needed to get better first touches on the ball and today we did that."

Schroeder's coach agreed.


"We've been coming out of the gate flat, our first touch hasn't been there, and we absolutely turned that around today," Trenkle said. "I thought we dominated the first twenty minutes tonight, played everything to feet, it flowed, and we frustrated them all over the field.

"We couldn't sustain that for the whole first half and (BG) started to get some pressure, and we stopped challenging in the middle third. And in the middle they really kind of controlled things after that."

The Bison changed things up after the first 40 minutes.

"We made some adjustments at halftime at midfield and our guys in back are really good," Carlson said. "Hans (Haller) and Allan (Santiaguillo) were both great. With Hans being a sophomore we're not sure how much we can lean on him and how much we can't lean on him, but he and Allan were both studs tonight, and they were studs on Tuesday (in a 0-0 tie with Palatine).

"The more we can lean on them and have them pick up the slack, the more we can control that midfield and the more people we can put in the midfield and up front."

Ramirez saw immediate benefits from BG's halftime adjustments.

"It felt like they were dominating us in the middle because we were outnumbered, but when we moved (Santiaguillo) back to defensive and we had two attacking players, we had a lot more control in the middle. We had way more possession after that," Ramirez said.

And if BG junior Zach Masciopinto could bottle the energy he puts forth in a game, the kid would be a millionaire. The Bison junior's relentlessness and quickness were on display throughout the second half.

"I love (Masciopinto's) energy, no matter what game we play," Ramirez said. "He's always got crazy energy."

Prospect set pieces and Buffalo Grove through-balls took turns on center stage to the end of regulation and through both overtimes. Prospect keeper Jack Cooney left his line to cut off a handful of those through-balls, while BG's Haller and Santiaguillo led the way in defending set pieces.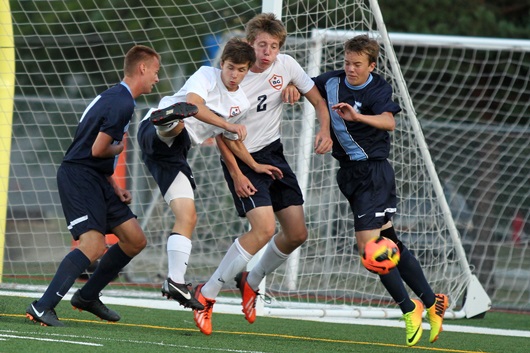 "Those through-balls are going to kill us but we kept stepping and getting the offsides calls," Trenkle said. "Jack (Cooney) did a nice job of cleaning up and made some nice decisions, and won the balls that he needed to. He earned that shutout today."

Trenkle recently called up a trio of jayvee players in Luis Mata, Christian Osorio, and Ross LaCamera, to help bolster an attack spearheaded from midfield by Zach Surico and Erick Karkut. The Knights' manager will continue to mix and match personnel and systems towards finding the best one possible.

"This is the third formation we've tried this year," Trenkle said. "The nice thing that I have is that many of these guys have the ability to play two or three positions equally well.

"We pulled those three guys up from jayvee and it was necessary because of all the injuries we were having. But now I think we're at the point where we're getting fit, a lot of guys played 80 minutes tonight, and that was good to see and a good step forward."

The Knights are still fighting for their first win through a tough early-season schedule of competition, but Schroeder liked what he saw from his side on Thursday.

"I liked how we stayed with those first balls. We kept going strong to them and we didn't give up. We kept on going at it," Schroeder said. "And (BG) has some really good players -- (Masciopinto) and (Ramirez) made some really good runs – but our backline held up."

And even though the Bison went a second game without a goal, a group of players still gaining varsity experience continues to mature.

"Back-to-back, one hundred minute-games is probably not what we were looking for," Carlson said. "But we got back-to-back shutouts, too.

"We've got guys that are injured that haven't played much this year. Mike Kotlyar hadn't played much this year and we're limiting his minutes, and Ryan Drum blew out his elbow and he just got cleared to play so we'll plug him back in. (Kotlyar) isn't a hundred percent yet but he's a really good player and we just need to get him healthy, so we can't keep burying him with minutes (on the field).

"(Haller) continues to impress, Sean King on the outside in back has stepped up this year, and we're just getting a feel for who's going to be able to play. These guys are still figuring it out, guys are getting back on the field, and it will just take some time. But we've played seven matches and we've only lost twice, so we can't be too disappointed."