Custom Search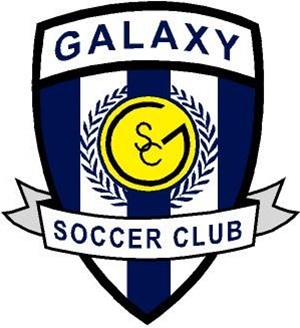 2013 ROSTER

Coach: Paul Labbato

David Fiflis
Jr., GK
Nick Jumic
Sr., GK
Peter Nolan
Sr., GK
Michael Andrews
Sr., M
Danny Thomas
Jr., D
Kevin Kokaska
Sr., F/D
Harry Hilling
Jr., M
Cole Gilchrist
Jr., F
Sam Contreras
Sr., M
Cristian Sanchez
So., F/M
Grant Thomas
Jr., D
Frankie Kocimski
Sr., F/M
Matt Murphy
Sr., F
Emilio Godinez
Sr., D
Peter Kass
Sr., D
Pearman Clarke
Sr., F/D
Shunsuke Fujii
Jr., M
Pijus Dzidolikas
Jr., M/D
Spiros Kass
Sr., F/D
Leo Gabrek
Jr., F/M
Joe Lupano
Sr., D
Dustin Warf
Sr., D
Patrick Duncan
Jr., M
LT tops DG South to set rematch with Red Devils
By Matt Le Cren
Downers Grove South played well enough to win Saturday's Class 3A Lyons Township Regional championship match, controlling the play for most of the first half and outshooting the host school 15-5.

But Lyons got three fantastic finishes and tremendous goalkeeping from Peter Nolan to win 3-0 and earn an eagerly awaited rematch with rival Hinsdale Central.

The fourth-seeded Lions (16-2-3) will take on top-seeded Hinsdale Central (20-0-2) at 4:30 p.m. Tuesday in the Hinsdale South Sectional semifinals. The Red Devils handed the Lions their last loss, 3-0, on Sept. 28.

"We've been trying to take these games one at a time, not looking ahead," LT coach Paul Labbato said. "Downers South is awesome, but Hinsdale Central with the rivalry and the potential to play them again, this is a real easy game to kind of peek past, but they didn't and they did a nice job because [Downers South] really did a nice job today."

Though the fifth-seeded Mustangs (11-7-4) pushed the Lions back on their heels for long stretches, it was the Lions who did the only thing that ultimately mattered – put the ball in the net.

Junior Harry Hilling did so twice, giving him 11 goals on the season, with his first goal against the run of play giving the hosts a 1-0 lead at the 22:36 mark of the opening half.

Hilling used his right foot to drill a 22-yard free kick into a six-man wall. The rebound went right back to Hilling, who fired a left-footed rebound into the upper right corner.

"I was not [expecting the ricochet]," Hilling said. "Initially that was where I was going with my right foot, but it came right back and bounced once and I just finished the shot left-footed to the spot I was intending it to [go].

"It's kind of hard to win possession against Downers Grove South, so just getting a goal out of that tough first half was good for us."

Getting another goal in the first five minutes of the second half also was good for the Lions. The hosts did that when Frankie Kocimski scored on another spectacular effort.

Emilio Godinez centered a pass from the left wing in front to Kocimski, who chipped the ball up in the air and then headed it over the head of Downers South goalie Nick King with 36:02 remaining.

"We had the gamut of good fortune going to goal," Labbato said. "The first one that Harry got, that's an important goal. It ricochets back to his opposite foot and he buries it, and then the goal in the first five minutes [of the second half] made every coach's halftime speech."

Kocimski's goal was LT's first of the second half. The Lions had only one after that, and that too went in, with Hilling tapping the ball in after Patrick Duncan flicked a Kocimski throw-in into the crease with 24:47 left.

"They did a great job of finishing," Downers South senior Jimmy Kruse said. "There's nothing Nick could do about them. I think he's been the best goalie I've seen all season long and [Hilling had] two excellent finishes and [Kocimski] chipping it to his head, that was a goal to watch, a phenomenal finish."

At the other end, Nolan came up with some phenomenal stops, including one on a penalty kick by Kruse that erased one of his few mistakes.

Nolan, who finished with eight saves, came off his line and knocked Kruse to the ground on a breakaway, resulting in the penalty kick. Kruse called Mike Flores off the ball and sent his attempt toward the lower left corner, but Nolan guessed right and made the diving stop with 8:07 to go.

"He did a nice job," Labbato said. "Obviously when you see a kid save a PK, everything else seems a whole lot better. He was really consistent the whole game."

For Nolan, his final home game turned out to be his best performance of the season.

"I didn't mean to go into [Kruse] like that," Nolan said. "I thought he was going to hit it over me so I was just trying to get in the way, trying to get a touch on something.

"Going into [the PK] I was thinking I definitely want to keep the shutout. I didn't want to let a dumb mistake ruin it.


"I've been working on PKs so much in practice and right before the PK I got some support from the guys on the bench and that helped me make the save."

The stop was the last of a series of highlight-reel plays by Nolan, who snuffed Downers South's best chance of the first half when he went to the ground to stop one shot and then leaped high to grab a ball that both Jordan Pawlicki and Jason Galik got a touch on.

In the second half, tipped a bouncing 57-yard free kick by Derek Griesheim over the crossbar, then did the same to a high-arcing shot by Jon Sleeper midway through the period.

But Nolan was even better eight minutes later when he denied Flores with back-to-back reflex saves. The first was a kick save after Flores got in behind the defense and fired from 10 yards out and the second came a second later on the rebound.

"Peter really played outstanding today and it really helped," Hilling said. "Joe Lupano stepped up and Dustin [Warf] and the Kass boys [did well]. It was good."

But at first it was kind of scary for the Lions.

"We challenged some of the kids that we needed to defend with 11 and we were defending with less," Labbato said. "Kids were kind of just trotting around, which allowed them to have some possession and possession turned into a meaningful attack."

"They were really coming at us," Nolan noted. "I thought that we didn't really come out as strong as I would have liked. We didn't really play as well as we should have so I figured that we would have to step up in back and be more aggressive at times, make sure there were no mistakes."

For the Mustangs, there were a few regrets.

"We had a couple opportunities we couldn't finish, missed a PK," Kruse said. "That's going to bug me for the rest of my life, but their goalie played great, their defense played great. I think we're proud of our guys in the back also. They played solid, too."

Stapleton agreed.

"I thought we played very well," Stapleton said. "After the second goal we certainly let down a little bit, you could see that in our play. But in the first half I thought we outplayed them and they scored the goal. It's kind of a cruel game that way.

"We sort of lack that guy that can finish. [LT leading scorer Matt] Murphy has almost as many goals as our whole team. He has 20 and we had 25 or 26 on the season so we lacked that scoring punch.

"The score is what it is, but I think our kids, once they get away from today I think will reflect back and feel they played pretty well."

Most importantly for the Mustangs, they felt they were playing their best at the end of the season, which eventually will ease the pain for seniors like Kruse.

"We had a lot of guys who had a great time playing soccer with each other, so that's hard, but LT played great today," Kruse said. "I think we played really well today too and I think it's disappointing to lose because it's the regional final and we definitely had higher expectations, but a lot of the guys played excellent this year, stepped their game up from Day 1 working hard when in the middle of the summer when it's 106 on the turf.

"Everybody was still doing everything they could to get better, so that was great. We had a great group of young guys, a great group of older guys. After four years, it's sad to go out, but it's a good group to go out with."