Custom Search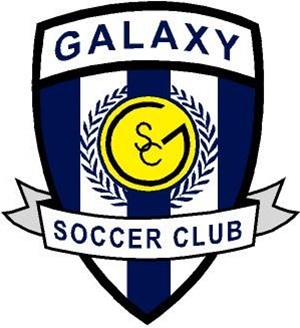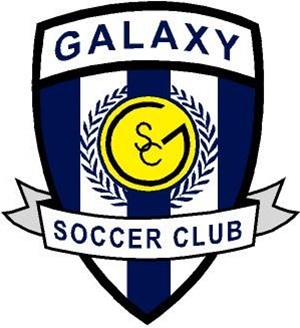 2013 ROSTER

Coach: Kris Grabner

Austen Emery
Sr., GK
Thomas Helm
Sr., GK
Kyle Carberry
So., M
Angel Sanchez
Jr., D
Aaron Koterbski
Sr., D
Reyman Solis
Sr., M
David Pardo
Sr., M
Eduardo Gonzalez
Sr., M
Scott Dorvilier
Sr., F
Niko Mihalopoulos
Sr., M
Michael Zembrzuski
So., M
Jason Zobott
So., M
Jack Bessey
Fr., M
Christian Ramos
Sr., M
Amir Dajani
Sr., M
Jakub Rys
Sr., D
Jaime Quintana
Sr., M
Allan Josue Barrientos
Fr., F
Travis Walsh
So., M
Manuel Menjivar
Sr., D
Matthew Kitsis
Sr., M
Raiders fall to DeKalb in regional title game
By Anthony Zilis
Huntley soccer coach Kris Grabner didn't want to talk about the future after his team's 1-0 loss to DeKalb in the Class 3A DeKalb Regional championship on Saturday.

The 13 seniors on his team were all that occupied his mind after the Red Raiders missed chance after chance late in the game, controlling possession with the wind at their backs.

Huntley's senior class helped turn a program that hadn't won a regional title before last year's 3-1 win over the Barbs into one of the most formidable teams in the Chicagoland area, losing just two games during the regular season.
Now those seniors, eight of which started Saturday's game, are done at Huntley.

"There's an expectation to play good soccer, to compete and to love the game [with the seniors]," Grabner said. "That's the biggest thing, that's one of the reasons I'm so upset right now, it's eight guys that just love the game, and we're losing them. I hope that legacy lives on, and their legacy lives on with the players that come after them. I brought some kids up from the JV team to see that."

Despite the fact that they were playing against a powerful wind in the first half, the Red Raiders (21-3-2) controlled possession for the first 10 minutes of the game. They weren't able to hit a shot on target during that time, and DeKalb was able to regain some control of the game.

Ten minutes in, the DeKalb's Akim Suraji and Misha Rhyzhov created problems on back-to-back corner kicks, using the wind to help curl the ball toward the upper netting, but both shots were saved by goalkeeper Austen Emery.

With just under 20 minutes to go in the half, DeKalb forward Stephen Darko stole the ball from a Huntley defender, sprinted into the box and hit a shot from a difficult angle into the upper corner to give DeKalb (19-2) a 1-0 lead.

Huntley did manage to create a few chances in the remainder of the half, with Eduardo Gonzalez and Reyman Solis firing shots from outside the penalty area.


DeKalb went into the half with the lead, but Huntley felt confident with the fierce wind at their back in the second half.

"Honestly I thought if we got out of the first half down one, it was in our favor," Grabner said. "With this wind, them sitting doesn't affect us if we play quick enough. We moved the ball, one-touch passing. I didn't think it was that big of a deal to be honest."

The Red Raiders took control of the game in the second half. Just two minutes in, senior Niko Mihalopoulos dished a pass off to Jack Bessey, whose shot was saved. In the 46th minute, Mihalopoulos gathered the ball with his back to goal and hit a shot wide from 25 yards out.

The teams battled back and forth for much of the half, but in the waning minutes, the Red Raiders created a bevy of chances.

With 13 minutes left, Mihalopoulos hit a curling shot from the edge of the penalty area off the crossbar. With 10 minutes left, a free kick from Jakub Rys found Mihalopoulos's head, but he put his shot just off frame. The senior had yet another chance just a minute later, but he couldn't find the goal with another turnaround shot.

Gonzalez and Manuel Menjivar each had shots in the dying minutes, but neither could put a shot on target.

"It did feel like a goal was coming," Mihalopoulos said. "We felt some luck in our favor, we felt the momentum coming towards us, and in the end, it was just unlucky. We hit the post, we had chance after chance. The last pass we tried playing was not on our foot. It was very unlucky, the wind kind of took a little bit."

Huntley just couldn't find the back of the net. For just the second time this season, they were shut out, and the Barbs made them pay.

"We knew what kind of team they were," Grabner said. "We knew they were going to try to counter us fast, we knew they were going to play hard. I knew going in that the winner of this was the favorite in our sectional. I haven't changed my opinion. I think they're a great team, I think they play together as a team. I think they're coached well. It's upsetting because I have some players that I've grown very close with."

But Mihalopoulos was able to put his team's legacy into perspective shortly after the game, even as he and teammates mourned the loss after their dreams of a state championship ended.

"I think the legacy we left is, we're the best team to ever play for this school," Mihalopoulos said. "We were hoping to go farther with some trophies in our hands, but like I said, DeKalb played us good, we got unlucky. I think the school will remember us very highly. We have an amazing record. I think people will look highly towards us and we shouldn't be looked [down upon.]"