Custom Search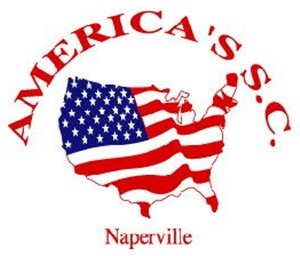 2013 ROSTER

Coach: Brian Allen
Assistant coaches: Mike Ross, Tony Allen

Gus Alvarez
Sr., GK
Jeff Kirshenbaum
So., D
Kennan Grissom
So., D
Austin Lamping
Jr., M
Ryan Russmann
Jr., M
David Tagatz
Sr., D
Dan Massat
Jr., M
Jake Canfield
So., D
Matt Tobolt
Sr., F
*Orlando Tapia
Jr., M
Stefan Harris
Jr., F
*Bobby Mayer
Sr., D
*Charlie Ruff
Jr., M
Mike Woeste
So., M
Zach Schmidt
So., M
Brad Wisser
Sr., D
*Gary Sexson
Sr., M/D
Andrew Perrine
Jr., D
Andrew Grabowski
Fr., F
Skylar Pentico
So., M
Elizabeth Massat
Manager
Bianca Miceli
Manager

* denotes captain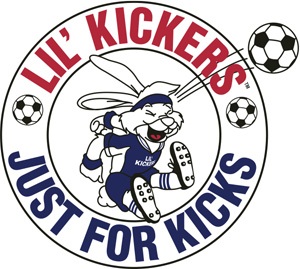 Gators bow out in a shootout loss to McHenry
By Dave Hess
It didn't matter that the Crystal Lake South defense didn't allow a goal for 100 minutes, which included 80 minutes of regulation and 20 minutes of overtime.

It didn't matter that the Gators only allowed 3 shots.

For Crystal Lake South senior defensemen Bobby Mayer, a 4-year starter and captain, all that matters is winning.

The third-seeded Gators fell short in that area at Saturday afternoon's Crystal Lake South Class 3A regional final.

Top-seeded McHenry outscored the Gators 3-1 in the shootout to earn a 1-0 victory to advance to the Class 3A Huntley Sectional. The Warriors will play DeKalb Wednesday night at 7 p.m. The Barbs upset top-seeded Huntley 1-0 Saturday.

Mayer, along with fellow senior David Tagatz, junior Andrew Perrine and sophomore Jake Canfield certainly held up their end of the bargain. They allowed the Warriors only 3 shots on goal in which senior goalkeeper Gus Alvarez made saves in each instance.

"Most of us have played together for a long time and we know where everybody is going to be," said Mayer. "Our biggest strength is communication. We know where their scorers are and we know how to stop them. It is hard to lose for the seniors, but we know we gave everything we have."

Gators coach Brian Allen praised Mayer and the Gator defense.

"Bobby Mayer has been a great player and leader for 4 years," said Allen, "He will certainly be missed. Our defense has been solid all season. They communicate well and they are always in the right place. To hold McHenry without a goal in 100 minutes is quite an accomplishment."

Like Mayer, Ryan Uhl also knew exactly what was at stake, and if the McHenry senior defender converted his PK, the top-seeded Warriors would be regional champions.

Uhl got the job done, blasting his shot past Alvarez to give the Warriors a regional championship.


"I just calmed myself down and saw that their goalie was leaning left," said Uhl. "I guessed right and it was a huge goal and a huge win for us."

The Gators end their season at 9-11-2.

In the shootout, Canfield scored the lone PK for the Gators while Uhl, Mike Lawrence, and Evan Hying tallied for the Warriors.

Senior Frankie Valle made 2 saves in the shootout. "It is nice to have a senior goalie in there in the shootout," said McHenry coach Tony Caruso. "He isn't overwhelmed by the situation. He stayed calm and made key saves."

Crystal Lake South coach Brian Allen praised his Gators.

"When you get to a shootout it is a flip of the coin," said the Gator boss. "People don't realize the magnitude of a shootout. Maybe I put too much pressure on the kids. Give (Valle) credit, my hats off to him. My kids gave a great effort.

"Congratulations to Tony (Caruso) and McHenry. They run a first class program and deserve the regional plaque."

Caruso thought the game would be a defensive battle.

"We are a defensive-oriented team and we are not a big offensive scoring team," said the McHenry coach. "I didn't think there would be a lot of goals or shots on goals. It was a game played between the 18's. We have the right guys to do well in a shootout. We have kids who can score and we have a very good goalie who is a senior. It was a great hard-earned win for the kids."

The Gators had two golden opportunities to score in regulation but shots by Austin Lamping and Mike Woeste sailed over the cross bar.

Alvarez ended his high school career on a high note with 3 solid saves.

McHenry's first shot of the game came with 50 seconds left in the first half when Kyle Marsh blasted a that Alvarez saved, and Alvarez was again at his best with 7:22 left in regulation when he turned back a hard 20-yarder from James Mulhall.

With 1:01 left in the second overtime, Alvarez then made a leaping save in front of the net off a header by Jesse Lopez.

The Gators will graduate Alvarez, Sexson, Mayer, Tagatz, Matt Tobolt, and Brad Wisser but have a good group returning for the 2014 season, led by Canfield, Massat, Woeste, Lamping, Perrine, Ruff, Orlando Tapia and freshman phenom Andrew Grabowski.

'We lose a great group of seniors, but overall we have a young team," said Allen, "Hopefully today's gut-wrenching loss will be something that will motivate them next season."