Custom Search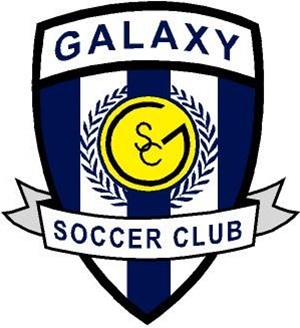 2013 ROSTER

Coach: Mark Gianfrancesco
Assistant coach: Tom O'Reilly

John Barnes
Sr., M
Nick Samperi
Sr., D
Brendan Allen
Sr., M
Chase Correll
Sr., D
David Curnock
Sr., F
Nick Foster
Sr., GK
Joe Leiferman
Sr., D
Jeff Lorden
Sr., M
Gabe Monarrez
Sr., F
DeMarcus Woods
Sr., F
Alex Meyer
Sr., F
Ian Larson
Jr., M
Kevin Collins
Jr., F
Adam Heinz
Jr., M
John Faraone
Jr., GK
Kevin Fiddelke
Jr., GK
Joe Jorgenson
Jr., F
Brandon Yunker
Jr., M
Nick Konopacki
Jr., D
Nathan Carey
So., D
Bulldogs fall to Warriors in regional title match
By Chris Walker
Several minutes after Waubonsie Valley finished off Batavia, 4-0, in Saturday's Class 3A Waubonsie Valley regional title game, coach Angelo DiBernardo told his team that "it was the best game you've played all season from beginning to end. All 80 minutes."

The Warriors could not have done it at a better time as they won convincingly against a very good Batavia team.
This was a Bulldogs squad that forced St. Charles East to win its final Upstate Eight River Conference game of the season in order to win the conference, despite the fact that the Saints were undefeated all season at the time.
And, this was a Bulldogs team that won Waubonsie Valley's own Warrior Classic tournament just a couple weeks ago after bouncing back from a 1-0 loss to the Warriors.

"I think this is the best game we've played all season," Waubonsie senior Casey Bucz said. "We came out strong and then we finished strong. We've been making an effort to play all 80 minutes this season and I think we finally played all 80 minutes."

A lesson was certainly learned as the Warriors (9-7-2) were buzzing afterward, passing around the regional championship plaque and smiling from ear-to-ear as the sun barely peaked through the clouds on a chilly, gloomy, fall day.

"Coach has told us that if we play for 80 minutes, we can play with anybody," Bucz said. "I think this is now the proof. We just beat a very good Batavia team, 4-0. Now we know if we can play like this for 80 minutes, then we can beat anybody."

The next "anybody" will be Naperville North, which edged East Aurora, 1-0, at around the same time on Saturday during the Class 3A Naperville North regional championship.
That game will take place on Tuesday at 6:30 at the Metea Valley Sectional. Naperville Central meets Neuqua Valley at 4:30 in the other semifinal.

"Our goal all year has been to put up a plaque so now we'll get to do that," Warriors senior Michael Miller said. "It's nice to finally get one, and we're not done yet. We're going to come out next week still and hopefully keep going and keep advancing."

Bucz and Miller both scored twice to lead the Warriors, who captured their first regional title since 2005.

Bucz put the Warriors ahead 1-0 in the 13th minute as he netted a pass from John Chapman. A few minutes later, Miller delivered.
Heeding what DiBernardo had told him about creeping toward the goalie, Miller found himself and an unpossessed ball so he pounced on it like a cat on a mouse and tapped it in for a 2-0 lead.

"That was all Casey and Robert (Ohse)," Miller said. "I was just at the right place at the right time and coach (DiBernardo) always says to get in on the goalie, and I was pretty close to him and he couldn't get two hands on the ball and I just kicked it in."

While the 2-0 lead was nice, the Warriors know that a 2-0 lead is a dangerous one and it's something DiBernardo spoke about in the 3-2 regional semifinal win against West Aurora.
The Blackhawks rallied to tie that match at 2-2 before the Warriors scored the game winner.

With that in the back of their minds, the Warriors perhaps delivered the biggest blow of the night with 5:07 left before the break.
Bucz sent the ball straight and away from the goal, Miller gained possession, dribbled and then turned and fired a shot past Batavia's goalkeeper, Nick Foster, to make it 3-0.

"We just came in all pumped up today before playing and it carried into the game," Miller said. "We had a great speech before the game from Casey (Bucz) and (John) Chapman. We just were really more prepared from the last time we played them. We knew what was at stake and even though we were visitors, we didn't want to lose on our home field.

The three-goal advantage certainly took the pressure off Waubonsie Valley keeper Jordan Ward and the back line.

"I feel we were able to relax a bit and when we're able to calm down, it brings out the best in everybody," Ward said. "Usually, even when we win, we give up too many chances. Today, from beginning to end we didn't give them many opportunities."

The Warriors also posted a shutout against the Bulldogs on Oct. 8 in the Warriors Classic as Bill Motluck scored the game-winner.
While the teams were familiar with each other from that meeting, several players on both sides also played in the 2011 regional championship between the two schools.

Batavia junior Ian Larson, then a freshman, assisted on the equalizer and game-winner as the Bulldogs rallied for a 2-1 victory and won their first regional title since 1995.
The Warriors didn't allow Larson to score or contribute to a goal on Saturday and in doing so were able to end their long regional title drought.

"We knew what Larson could do and we watched them a couple of times during the tournament we hosted," Bucz said. "We know that he likes to go to his left foot so we tried to make him go to his right as much as we could."

The four goals were the second-most allowed in a game all season by Batavia, which finished its fine season with a 16-4-2 record.
The Bulldogs lost to St. Charles East very early in the season, 5-0, on Aug. 29, but they're a completely different team now. That's what makes the result such a surprise.
While both coaches and the players would likely agree that the match could've gone either way, no one could've predicted a 4-0 victory.

"I thought that even before they scored that we had the better run of play," Bulldogs coach Mark Gianfrancesco said. "They finished and we didn't. We had our chances, but they just didn't end up going into the basket for us today.

"We weren't hard in the middle and they split two of our guys and then another two and planted it in. Still, I felt we had better momentum and ball control early in that first half, but two set play goals and second balls off those set plays and a corner kick, we didn't get the second ball and it dropped in and they finished another opportunity there.
"Then on the throw-in we didn't close that guy down close enough so we're down like that, 3-0."

While the season end always stings, it doesn't take away from a Batavia team that won 16 games, finished second in the Upstate Eight River Conference and won the Morton Invite and Warrior Classic.

"We took a lot of lumps last year but they showed a lot of heart," Gianfrancesco said. "They did a nice job and accomplished some things they'd never done before.

"We won some tournaments and hit on a lot of the goals they wanted to attain. Obviously we're looking forward to next year with the guys we'll have coming back next year and hopefully create some magic there, too."