Custom Search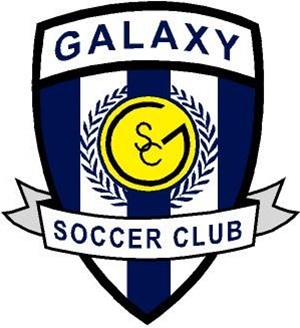 2013 ROSTER

Coach: Troy Adams
Assistant coach: Mike Ortiz

Joe Kallikaden
So., GK
Mike Senese
Sr., D
Jay Tegge*
Sr., M
Devon Amoo-Mensah*
Sr., M
Niko Jano
Sr,. M
Sam Reskala
Sr., F
Drake Swope*
Sr., M
Jordi Heeneman
Jr., F
Ben Border
Sr., M
Mitch McGuire
Jr., D
Sean Flading
Jr., D
David Murphy
Sr., F
Kenyata Coakley
Sr., M
Justin Geisler
Sr., D
Brad Holland
Sr., M
Daniel Poole
Jr., F
Noah Hey
Jr., F
Jordi McCormack
Jr., M
Derek Kerbs
Jr., D
Nick Coon
Jr., D
Ethan Mohr
Jr., F
Jake Stadelman
Sr., D

* denotes captain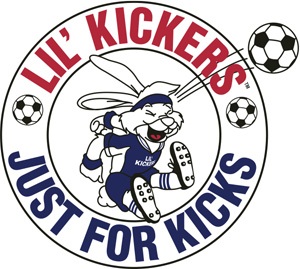 Redhawks top Huskies in DVC finale
By Matt Le Cren
Naperville Central senior forward Sam Reskala had never scored a goal against Naperville North.

The Redhawks hadn't beaten their crosstown rivals in the regular season since they were learning their multiplication tables.

Both those droughts fell by the wayside Tuesday night. Reskala bagged a pair of goals in the first half and the visiting Redhawks beat the Huskies 4-1.

Naperville Central (13-2-2, 5-1 DuPage Valley Conference) thus ends the regular season with a three-game winning streak and heads into next week's playoffs with a 9-1-1 record in its last 11 matches.

Naperville North, on the other hand, is reeling after its fourth loss in the last 13 days. The Huskies (9-6-2, 3-4), who finish the regular season Thursday against Oswego East, are 1-4-1 over the past six games.

"It was a well-played game," Naperville Central coach Troy Adams said. "The things that we talked about doing, we did, and when that happens, you're really pleased as a coach. You enjoy seeing things that you do in practice come out in games."

Adams put a lot of things on the agenda and his troops proved up to the task.

"We talked about looking to play simple in the middle third, move the ball around and make them constantly adjust defensively," Adams said. "We talked about our forwards staying high, pressing their back line and not allowing their backs to be free to pick off passes. We preached a lot of patience, let them make mistakes, play good defense, and we did all those things."

The Redhawks finished second in the state the past two seasons but neither squad was able to beat the Huskies in the regular season, though they did knock them off in the 2011 sectional final. But the visitors were dominant from start to finish in this match, outshooting the Huskies 21-5 and allowing just two shots on frame.

The superiority began with midfielders Jay Tegge, Ben Border, Devon Amoo-Mensah and Drake Swope. That quartet of seniors had the Huskies chasing and guessing for most of the night and the result was a lot of open space and open shooting lanes, not just for them but for Reskala, Jordi Heeneman and David Murphy up top.

Reskala got the scoring started at the 31:10 mark of the first half when he ran onto a bouncing ball following a Sean Flading throw-in and sent a seven-yard shot past North goalie Christian Robert.


"Sean threw it in," Reskala said. "Somebody hit, I just saw it going in the air and knocked it in.

"It's pretty special because they're our biggest rivals. Ever since freshman year I've always tried scoring on them and never been able to get it."

Reskala had never before scored twice in the same match but that changed nine minutes later as the Redhawks again practiced what Adams preached.

A steal in the midfield led to a quick counterattack that saw Tegge unleash a 16-yard roller that hit the right post. Reskala was trailing the play and buried the rebound for a 2-0 lead.

It was the second straight game that Central has scored on a rebound of a shot that hit the post. Ironically, Tegge was involved in both of them as it was his shot that hit the woodwork that led to a Jordi Heeneman's game-winning goal in Saturday's 2-1 win over Benet.

"It was clear that the kids understood keep the ball low and then follow up," Adams said. "It's been good to see. This has been the second game in a row we've had quality shots and kids running in to clean it up.

"We talked at halftime that as long as we continue thinking about 'we' instead of 'I' we'll be in good shape. As soon as we start worrying about who is scoring instead of us scoring, that's when you start running into trouble. They did a great job of keeping their focus on the 'we.'"

"If someone shoots we always make sure to go toward the goal," Reskala said. "That is how we got four goals."

Scoring four goals on any opponent is a great accomplishment but it's especially noteworthy when Naperville North is the foe. The Huskies had not given up four goals in a game since 2008, yet the Redhawks weren't exactly stunned by what they did.

"I wasn't that surprised because we had been working hard," said Reskala, who now has eight goals. "It was more hard work put into than surprise."

The workmanlike effort continued in the second half as Central poured it on. The visitors barely missed on five shots, one of which was tipped over the bar by Robert, but found the mark on two others.

David Murphy increased the lead to 3-0 when he received the ball in space in the midfield and headed up the field untouched for 25 yards before unleashing a 27-yard blast inside the right post at the 28:15 mark.

The Redhawks tallied again with 12:08 to go, this time off a set piece. Tegge sent a corner kick from the right side to Amoo-Mensah on the left side of the box. Amoo-Mensah's powerful header was directed downward and found the feet of Heeneman, who poked a short shot past Robert for a 4-0 lead.

"A great header by Devon," Adams said. "We've talked about that the problem when you're heading is you try to hit it straight, which physics says round ball, round head it's going to go up [in the air], so we've talked about bearing it down the line. Just get the balls down, there's all those feet around there, somebody will clean it up at the end.

That's where the unselfishness and aggressiveness comes in.

"[Following up a shot] is huge for soccer because if you put a hard shot on goal, it can hit a post, it can hit a player or deflect off the goalie [or] he drops it," Tegge said. "There's so many opportunities that we've missed and other teams have missed because they don't follow up a shot. So the last couple games we've gotten goals that way."

And in this game the Redhawks scored goals every which way, which bodes well for playoff success.

"You always like taking advantage of every scoring opportunity and you get them the on restarts, you get them on counters, you get them in the run of play," Adams said. "I want to say in our four goals it happened all three ways, so it was good to see it wasn't just one facet.

"A lot of it is our midfield work-rate. All of those guys run and when you run you create problems for the other team.

"It was hard for them I think to find who was going weak side because it was never the same guy. So by the midfielders constantly working and changing their shape and changing their area, they were able to find pockets on the field that allowed them to have some 1-on-1 and 2-on-1 opportunities."

Naperville North coach Steve Goletz was duly impressed.

"They were first to 50-50 balls, they were first to second balls," Goletz said. "With a team that good, if you're not going to battle them and give everything you possibly have to try to muck it up in the middle, then they're going to get in a rhythm. They got in a rhythm and you saw the result, so that's something that we've got to continue to work on.

"Tonight we struggled in all facets of the game. We weren't good at keeping the ball, weren't good defensively closing out space. When we did have the ball, we turned it over, which caused us to be kind of scrambling in the middle of the field and then last but not least, which was the most disappointing piece, they played harder than us tonight. They tackled well and won balls in the air and battled harder for 50-50 balls and that's something that can't happen.

"I told [his players] tonight that this is what happens if you don't come out with some fire in you for a big game. Maybe that's on me for not being able to get them up, but against your crosstown rival, you would think that you would be ready to go and champing at the bit."

That's exactly what the Redhawks were doing and because of that they ended the regular season on a high note.

"It feels pretty good to beat North, always," Reskala said. "Coach always said the games at the beginning of the season were more about building to a higher level, but these games are more about winning the games now. So there's more focus on winning the game than building up your skills."

For Central, winning is especially satisfying when it comes at North's expense.

"It's huge," Tegge said. "I think it might be nine or 10 years since we've beaten North in the regular season. The last two years that I've been on varsity we've lost to them and it's usually towards the end of the season. It's just a horrible feeling to lose to your rival, but coming out here and playing well against them going into the postseason is huge."