Custom Search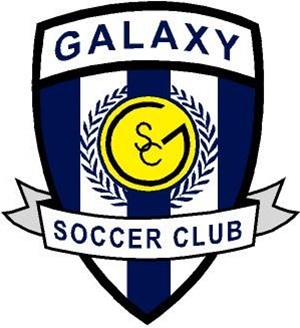 2013 ROSTER

Coach: Joe Sustersic
Assistant coach: Kevin Briars

Robert Marquez
So., GK
Alex Guillen
Sr., GK
Jacob Sheldon
Jr., D
Hugo Nunez
Jr., GK
Luis Gallegos
Jr., D
Oscar Gaytan
Jr., M
Zak Flynn
Sr., M
Michael Acosta
Sr., F
Geo Martinez
Jr., F
Juan Pablo Morales
Jr., D
Christian Martinez
So., F
Julio Mejia
Jr., M
Jose Oropeza
Sr., M
Steve Rivera
Sr., F
Salvador Vargas
Jr., M
Nic Barrios
Jr., D
Junior Espino
Jr., D
Ricky Torres
Jr., M
Jose Gallegos
Jr., M
Alexis Davila
Jr., F
Alicia Rotolo
Manager
Yulissa Espino
Manager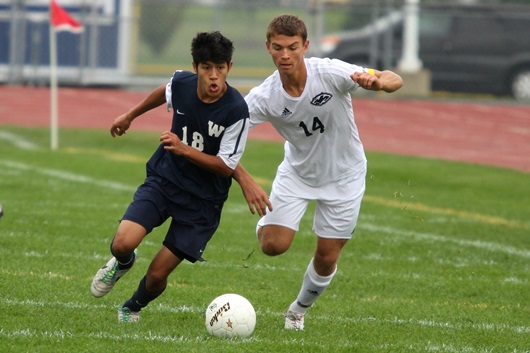 Blackhawks hang on, top Plainfield South
By Gary Larsen
The winning team walked off the field less than thrilled, while the losing team had some spring in its step after West Aurora's 3-2 win over Plainfield South on Saturday.

The Blackhawks controlled play and struck three times before halftime, before the Cougars took over and scored two goals after intermission.

West Aurora coach Joe Sustersic knew Plainfield South would come out like gangbusters chasing his side's 3-0 lead, and he wasn't pleased with the way his side responded after halftime.

"Sometimes it's like I need a cattle prod more than anything else," Sustersic said. "In the first half we dominated and in the second half we were awful. But I'll take the blame. My team is young and at halftime I talked to them like mature people, telling them they had to be ready for it. But sometimes if I don't cheer to them, they don't play well and today was one of those days."

The Blackhawks were sharp and on target through 40 minutes, passing well and finding dangerous space from the game's outset. West's Michael Acosta broke behind South's defense just one minute into the game, forcing South keeper Eric Fischer to charge out and make a save, ten yards off his line.

West Aurora headed a corner kick wide at 7 minutes, and Geo Martinez ripped a shot just wide of the post 11 minutes in. West's opening pressure paid off at 14 minutes when a Jose Oropeza shot inside the box was deflected to Christian Martinez, who gave his side a 1-0 lead from 10 yards out.

Oropeza forced a diving save from Fischer at 22 minutes before the Blackhawks (11-5-3) scored twice in a two-minute span to seemingly grab control of the game. Geo Martinez hit an electrifying volley from distance at 23 minutes, a ball that bent downward with topspin and ducked under the crossbar.

Acosta broke behind the defense on the left side two minutes later and calmly poked it inside the far post past a sprawling Fischer.


Steve Rivera then beat a defender on the right side and forced Fischer to tip a ball over the crossbar at 25 minutes, and everything kept coming up roses for West to halftime.

"It was nice to see three different players score for us," Sustersic said. "So it was nice to have Michael Acosta, Christian Martinez, and Geo Martinez all be put in the book as positives today. I would also say Oscar Gaytan played a good first half but again, it was a tale of two halves. We did enough to earn the win but it wasn't a good game for us."

Outside of a corner kick earned at the game's 12-minute mark, and a through-ball sent ahead from Parker Galt to Tommy Aviles at 15 minutes, Plainfield South did little to threaten first-half West Aurora keeper Robert Marquez.

And the Cougars (5-10-3) seemed a half-step behind the Blackhawks through 40 minutes.

"In the first half we weren't connecting passes and we had trouble communicating," South captain and center mid Miguel Espinoza said. "We need to communicate right away and start off better in the first half."

Cougars coach Dave Brown made things perfectly clear at halftime.

"We challenged them," Brown said. "I think it was a little bit of going through the motions here on a Saturday afternoon, in a non-conference game and we're not at a place right now where we can take any games off. We challenged them in the second half to bring their best effort, which I think you saw.

"West Aurora wasn't doing anything we haven't seen this year, but when you're not committed to marking a guy and tracking him down the field, that guy gets open. That was probably the main problem in the first half."

The Cougars wasted no time meeting their coach's challenge once the second half kicked off. South captain Adam Burt broke in on the left side just 28 seconds into the half and fired off of sprawling second-half keeper Alex Guillen to cut West's lead to 3-1.

South's Anthony Hernandez sent a through-ball ahead at 46 minutes that Cesar Bautista couldn't reach before it crossed the endline, and West defender Juan Pablo Morales had to track back hard to break up a potential South scoring chance a minute later.

Guillen had to come out and boot away a through-ball with South's Dom Nirchi bearing down on him at 47 minutes, and at 49 minutes Nirchi crossed a ball from the left side that kissed the crossbar at the far post before being cleared out. Guillen handled another Nirchi serve to the near post at 55 minutes.

The Cougars had located their attack, while defensively shutting down the persistent attack West Aurora had displayed through 40 minutes. Central defender Michael Santillo played rock-solid soccer all day and led the second-half effort for the Cougars, along with defenders Chase Cleasby, Anthony Hernandez, Carlos Arechiga, Ricky Hamilton, and Christian Acosta.

After allowing 10 shots in the first half, South didn't allow a single shot on net in the second.

"Our back four went flat in the second half and the guys back there did a nice job," Brown said. "(Santillo) has been our leader back there all year. He's physical, fast, and he has a basketball background, to he can win head balls. It's nice to have him back there."

West's Hugo Nunez tracked back hard a good handful of times to thwart attacking runs from South. Nunez headed away an Espinoza freekick at 65 minutes.

South cut West's lead to a single goal at 72 minutes when Galt reached the endline on the right side and crossed a ball to the far post, where Bautista buried it from point-blank range.

"Parker Galt came back from injury and provided us with a spark today," Brown said. "He's been out with an ankle injury since we played Bolingbrook (on Sept. 12). He's our glue guy and it's his tenacity. He's the shortest guy on the team but he wins the most head balls on the team. It's good to have him back."

South pushed hard for a tying goal in the game's final minutes but West stood up to the challenge.

"Luckily we did enough in the first half to earn the win, but coach Brown's team deserves credit for the second half they played," Sustersic said. "We didn't have a shot on goal in the second half after scoring three goals in the first."

West Aurora plays its final DuPage Valley Conference game on Tuesday at Lake Park, before leaving the DVC for the Upstate Eight Conference next year. As the 12th seed of this year's Class 3A Metea Valley Sectional, West Aurora opens regional play on Oct. 22 against No. 6 regional host Waubonsie Valley.

Plainfield South plays at Southwest Prairie Conference foe Minooka on Tuesday before hosting SPC rival Plainfield Central on Thursday. The Cougars are seeded 14th in the Metea sectional and also open regional play at Waubonsie on Oct. 22, against No. 3 Batavia.