Custom Search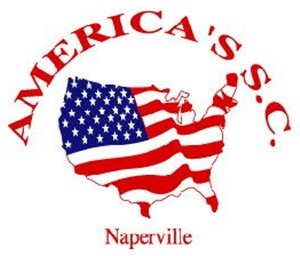 2013 ROSTER

Coach: Angelo DiBernardo
Assistant coach: Jose Garcia

Tyler Barker
Jr., D
Jonathan Braun
Jr., M
Sohum Buch
Jr., F
Casey Bucz
Sr., F
John Chapman
Sr., D
Scott Cheshareck
Sr., D
Marcos Godinez
Sr., M
Noah Griffith
Sr., M
Austin Ionta
Sr., M
Jeffrey Ito
Jr., D/M
Michael Miller
Sr., M
William Motluck
Sr., F
Robert Ohse
Sr., D
Eddie Sanchez
Jr., GK
Drew Valek
Jr., M
Jordan Ward
Sr., GK
Henry Zehnal
Jr., M
Benjamin Zoet
Sr., M/F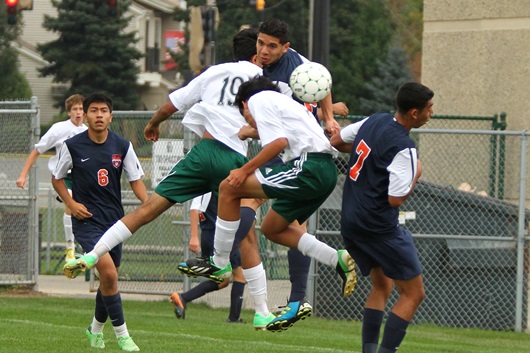 Warriors top Oswego in final Invite game
By Jeff Davis
Junior Jeffrey Ito achieved something that he had never done Saturday while helping Waubonsie Valley do something it wasn't able to do in its previous game.

Ito scored his first goal of the season, as the Warriors did a better job finishing their opportunities during a 3-1 win over Oswego in their Warrior Invitational.

Senior Ben Zoet broke a 1-1 tie by scoring on a penalty kick and senior Scott Cheshareck added an insurance goal by scoring on his own rebound for the Warriors (7-6-2), who finished 2-1 in the invite and earned their fourth win in five games.

The victory followed a 2-0 invite loss to Metea Valley Thursday in which Waubonsie Valley created several scoring chances but failed to capitalize.

"I think it shows that we really can finish and we're not that team that can't put anything away," Ito said. "We've definitely been working on finishing a lot in practice."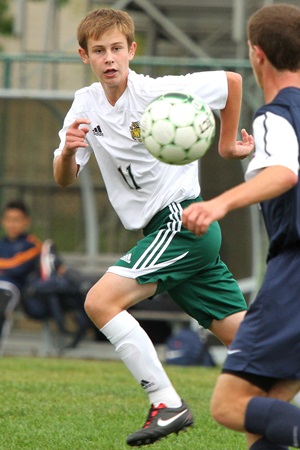 Both Waubonsie and Oswego (4-7-4) took 13 shots overall and eight on goal in a game that was played amid drizzling rain for part of the second half.

"We created more chances against Metea than we did today, but we finished more chances today than we did against Metea," Waubonsie coach Angelo DiBernardo said. "You want both. That's always what you work for and strive for."

DiBernardo also demanded a better effort from his starters, and that's why reserves like Ito and Cheshareck got the chance to make the most of extended playing time.

"(We were) very lethargic in the first half. No energy," DiBernardo said. "And then we put some kids in that usually don't play and they were more energetic, so they did a good job. Jeffrey Ito, (junior) Henry Zehnal was another one, (junior) Sohum Buch was another one and Scotty Cheshareck. Those guys did not get to play much during the course of the season, and I thought the other guys that usually play were very lethargic and not ready to play so we made the switches."

Ito gave Waubonsie a 1-0 lead with just 1 minute, 34 seconds left before halftime when he sneaked past his defender in front of the goal to head Drew Valek's cross from the left corner past Oswego keeper Christian Torres.

"That was a great cross by Drew," Ito said. "I saw that my man wasn't really paying attention to me that well so I just cut inside and made the run and I just connected it with a header.

"That was my first goal. It felt great. I've had a lot of opportunities like that, but I haven't been able to put them away."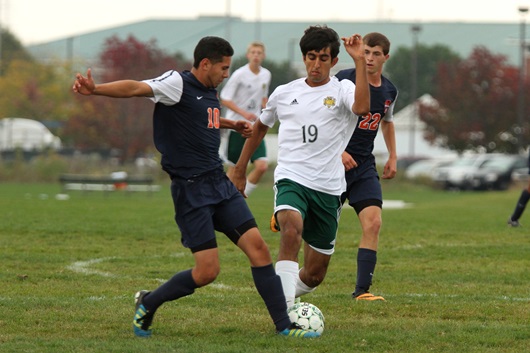 Oswego's Blake Kearby tied the game at 1-1 when his 32-yard shot carried just over leaping Waubonsie junior goalie Eddie Sanchez and under the crossbar with 21:51 left.
Sanchez rebounded by diving to his right to deflect Rodolfo Moreno's hard shot from the top of the box just over four minutes later for his second big save of the game. It was Sanchez's first game back from a dislocated finger.

"A big save is also a lot like a big goal," Sanchez said. "It gives the entire team a confidence booster."

Waubonsie Valley regained the lead at 2-1 when Zoet was taken down on the left side of the box and converted the ensuing penalty kick with 13:43 left.

"It definitely shifted the momentum to our side," Zoet said. "(The play) started over on the left with some good back and forth play with Marcos (Godinez) and Billy (Motluck). Marcos played me a good ball and I touched it to the side, and I had two guys right on my back and one of them clipped me right on my calf. It was definitely a penalty."

After Zehnal's shot hit the crossbar, Waubonsie finished a final opportunity three minutes later when Cheshareck scored by following his own shot that deflected off a defender with 6:54 left.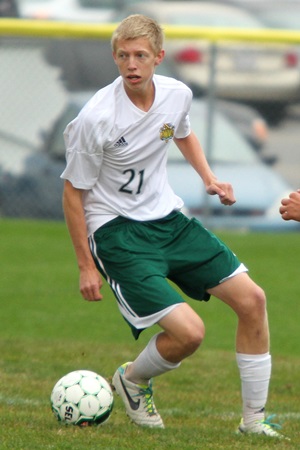 Oswego managed only a couple long-range shots down the stretch before a last-second rush at Sanchez as the defense of seniors John Chapman and Robert Ohse and junior Jonathan Braun did a good job keeping the Panthers from getting in too close.

"We did do well today," Sanchez said. "With the three guys in the back, I've got some really good, athletic and smart defenders in the back and that makes my job a lot easier. Robert and John Chapman, when those guys see a ball up in the 6, their eyes just widen and they just bull rush the guy."

Sanchez made seven saves, including pushing Jesus Morales' 33-yard shot over the net to preserve a scoreless tie with 10:41 left in the first half. He also escaped trouble a minute after Oswego's goal when he came out to get a ball and lost the handle while diving to the ground, but no Panthers' player was close enough to make a play.

"Coming in, I would have liked to start on a shutout, but getting that win under my belt gives me confidence going into the offseason," said Sanchez, who will likely give way to senior Jordan Ward for the state playoffs. "I was a little rusty as you could see on some occasions, but just to get out there I wouldn't ask for a better group of guys to play with.

"That's not the first time I've gotten beaten by that shot (that Oswego scored on). So I'm going to start putting in the work off the field to really get that down so that's no longer going to be a threat from 30 yards out."

DiBernardo is hoping the Warriors can be a bigger threat going forward by playing more aggressively and improving their possession by fine-tuning their new 3-4-3 formation. He wasn't happy with either phase Saturday.

"We worked on this 3-4 in practice yesterday, we showed them how we wanted to attack on the side, in the middle and so forth. We need a little more of that," DiBernardo said. "We really do not possess the ball as much as we want to in the middle of the field because we're not aggressive enough. The personality of our kids is not to be that aggressive in the middle of the field. We were hoping by this time of the year we would have changed that. In all areas of the field we're not a very aggressive team. They have to realize that and bring it on."

Zoet hopes the Warriors can get the job done in their season finale against Streamwood and then the playoffs as the No. 6 seed in the Class 3A Metea Valley Sectional.

"I think we're not where we need to be yet, but we're going to work hard and we're going to get there. We're close," Zoet said. "The key for us the playoffs? Just work hard every play, win those 50-50 balls and keep possessing the ball like we did in this game. And finish our opportunities."