Custom Search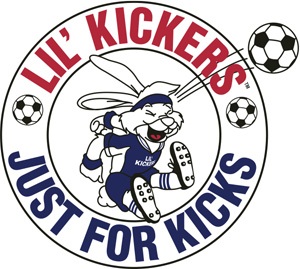 2013 ROSTER

Coach: Skip Begley
Assistant coach: Dan Fitzgerald

Larry Li
Sr., M
Reed Kurtenbach
Jr., D
Andrew Fadanelli
Sr., GK
Connor LeFevour
Sr., M
Kas Baladi
Jr., M
Kyle Carson
Sr., F
Xavi Ortiz
Jr., M
Jake Loncar
Sr., F
Ryan Ross
Jr., F
Manushe Nyamunduro
Sr., M
Kersey Dickerson
Sr., D
Austin Flatt
Jr., M
Adrian Machado
Sr., F
Will Scott
Sr., D
Jeremy Stern
Sr., M
Nick Castelvecchi
Sr., D
Jack Schoonenberg
Jr., D
Keath Levitt
Sr., M
Matt Bayna
Sr., M
Javi Verdin
Jr., D
Mario Silicio
Sr., M
Joel Algrem
Jr., D
Dylan Panczyk
Sr., GK
Brandon Perez
Sr., F
Wildcats start fast, hold off Lake Forest Academy
By Jonah Rosenblum
Neuqua Valley jumped out to a quick lead against Lake Forest Academy and never looked back as it claimed a 3-2 nonconference win on Thursday in Lake Forest.

Senior forward Kyle Carson gave the Wildcats an early lead and also contributed to the game-winning goal.
And senior goalkeeper Andrew Fadanelli came up with seven saves to ensure the Wildcats' early lead lasted until the final whistle.
Neuqua (11-5-1) led for virtually the entire afternoon, due to Carson's early score.
"On that first goal, I just saw the ball playing across and I thought the defender was going to get it, but we've been coached to, even if we don't think we're going to get the ball, look for the second ball and luckily it came to me and I was able to put it in," Carson said.
"It just bounced right off the ground for me, so pretty fortunate, but I made the most out of it."
The Wildcats dominated play in the early going.

After Carson found the net in the game's first few minutes, junior midfielder Kas Baladi nearly gave the Wildcats a 2-0 lead as he slotted a roller toward the right post that was beautifully scooped up by the diving Caxys goalkeeper.

Neuqua kept pushing, arching a pair of crosses into the box that went just a little too long and were scooped up by the goalkeeper.
"I like the amount of chances we're creating," coach Skip Begley said. "I don't like the amount we're finishing. Even (Lake Forest Academy coach Paul Makovec) said we could've had three or four in the first half and we didn't do that and they hung around."
Junior midfielder Xavi Ortiz finally gave the Wildcats a much-needed insurance goal with a perfectly-placed shot into the lower right corner of the net.

They could've made it 3-0 on numerous occasions.
"One of the things that we've been focusing on all season is just closing out games and we had a chance there in the first half to make it 3-0 and we didn't take advantage of the opportunity," Carson said.
"We have bursts where we play great soccer, but we've just got to keep that going throughout the game."
On one play, they caught the goalkeeper out of the net, only to shoot it into the side netting. On another, they appeared to have won a scrum in front of the net, but their goal was called back due to a tight offside call.

"We've been struggling with defense all year, not in terms of our back four, but just all over the field," Makovec said. "Defensively, we're losing it in our center mids and our outside mids. We have a tough time transitioning defensively.
"We kind of get lost with runs going forward. We get lost out of position and then we turn around and kind of realize we're in the wrong spot and try to get back."
LFA remained in the contest by turning the shot count around midway through the first half.
While the Wildcats dominated early, the Caxys ended up with a 9-6 advantage after 40 minutes though few went on net.

Makovec said such inconsistencies are natural for a team that lost 10 players from last year. The Caxys have just one senior on roster and feature approximately six freshmen in their starting lineup.
"We did not play well first 20 minutes," Makovec said. "We're lucky it was only 2-0 after 20 minutes. It probably could've been 4-0. We've been up and down all year, similar to Neuqua, partly because we're so young. The kids don't really know how to play consistently. But then we battled and we made it a game."
Caxys junior Stephen Payne may well have been the best player on the field all afternoon long, and it seemed that if any member of the host team were to break through, it would be Payne.

"We love what we've seen the last 4-5 games from him, much better than we have in the early part of the season. He's a great kid. He's a Division I kid. He's up there with the best kids in the state," Makovec said. "Just a great talent. Technically, he's the best kid we've seen all year on either side of the field."
He sent a beautiful cross into the middle of the box midway through the first half that was mishandled. He slotted a pretty free kick into traffic that Fadanelli came out and saved, and shortly thereafter, he faked his way toward the net before his shot was blocked.
Later on, the newly minted captain deftly let a ball slide under his foot out to junior Thomas Lee on the right sideline. Lee placed a pretty cross to the back post, but sophomore Florian Jeschenko's sliding attempt went well over the net.

Ultimately, it wasn't Payne who broke the ice, but Jaleel Gray, who took a ball by the back post and slotted it in to draw the Caxys within one just before the intermission. It was a perfect time for the freshman's first goal.

"It should've been more than 2-0 so it felt like we could've been out of it already," Makovec said. "The ball bounced around. It was centered in there, not really cleared out, bounced right to his feet and then he made it, which is great. He just put it side net. I don't know if he meant to do that or not, but I'm sure he'll tell you that he did."
LFA had a few premium chances early in the second half and nearly tied it when senior Jason Santos received a pass in the middle of the goalie's box and booted it toward the post – only to be defied by a diving Fadanelli.
"That would've really turned the game around," Begley said. "It was 2-1 at that time and they got a player loose on a corner kick and happened to slot it through, and Fadanelli, like you said, it was just kind of a reaction save, and he made the save and kept us up 2-1."

Neuqua followed with a pair of fast breaks – only to be derailed by a pair of sliding saves.

After senior forward Jake Loncar skipped a shot across the field, past the keeper but also past the net, the Wildcats finally cashed in, as Carson's pass caught junior forward Ryan Ross in the middle of the box.
Ross smartly handled the airborne ball, skipping it in the back of the net in one smooth motion.

"The way that kid, Kyle Carson, took the ball down with one touch from about 40 yards and played it right to Ross, that was well-executed, a very well-executed goal," Begley said.
The Wildcats were unable to hold onto their two-goal lead for long, however, as freshman Stephan Kostov sent a perfect shot into the left pocket to draw within 3-2.

"We've struggled after scoring in shutting teams down," Begley said. "It was two or three minutes later and they put another ball in. We've had that trouble and we'll have to continue to try to get a little more consistency and intensity with the ball after we (get) up on teams."
Both teams had one last scoring chance in the final minutes, as the Wildcats messed up a 5-on-2 break with a bad outlet pass.
The Caxys nearly made them pay, as Payne kept a ball in along the sideline and got it to junior Daniel Bunning, who slotted a pass left to freshman Nat Shattock, who sent his shot just wide of the net.