Custom Search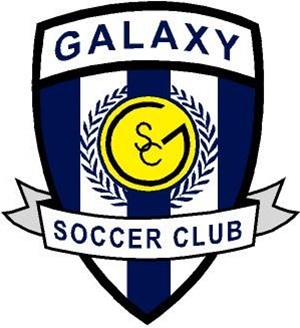 2013 ROSTER

Coach: Tim McEvilly
Assistant coach: Peter Roman

Nathan Atkinson
Sr., M
Sam Beasely
Sr., D
Jackson Duncan
Sr., M
Nermin Isic
Sr., M
Alex Jiskra
Sr., GK
Connor Ritchie
Sr., F
Jeremy Stapleton
Sr., D
Aaron Deeke
Jr., M
Dan Norton
Jr., M
Zach Oslund
Jr., D
Jason Szumski
Jr., D
Ethan Taira
Jr., D
Zoran Tanasic
Jr., F
Nico Bibergall
So., M
Alex Bienduga
So., F
Armand Torres
So., D
Cooper Winckler
So., M
Falcons utilize good defense to edge Blackhawks
By Matt Le Cren

Wheaton North defenders Zach Oslund, Armand Torres, Zoran Tanasic and Jeremy Stapleton had a busy evening on Tuesday.

The foursome was kept on their toes by a West Aurora squad that was desperate for a goal and attacked vigorously throughout the second half of the DuPage Valley Conference match in Aurora.

But the Falcons stayed firm, turning in their finest defensive effort of the season and that, combined with Sam Beasely's first career varsity goal, allowed the visitors to eke out a 1-0 victory despite being outshot 17-5.

"It's huge," Oslund said of the win. "Yesterday we played and struggled a little bit and lost [3-0 to Wheaton Academy]. We played well but then we gave up a couple goals at the end, so [winning] any DVC game is big because it's such a tight pack."

The Falcons (4-8-1, 2-2-1) could easily have given up a couple goals toward the end of this match with the way West Aurora was piling on the pressure, but their tight-knit defensive core proved up to the task.

"I was really proud of our defense," Oslund said. "[The ball] was in our half a lot, so I thought we handled them well and cleared it out. And we're all tired. We had a game yesterday so it was a battle to stay in there with them."

Indeed, the Blackhawks (4-5-3, 0-4) had the upper hand throughout the final 40 minutes after the two sides played fairly evenly in the first half.
The hosts outshot the Falcons 12-2 after intermission, with Steve Rivera, Christian Martinez, Geo Martinez, Jose Gallegos, Julio Mejia and Salvador Vargas controlling the midfield and sending dangerous balls along both wings.

But for all their dominance, the Blackhawks rarely got any good looks from in close as the Falcons always had people behind the ball and were able to plug up the middle.
West Aurora had its way on the outside but countless crosses into the box went for naught and the shots the Blackhawks did get from the middle of the field were often blocked by Oslund and Torres.

"We let them play outside," Oslund noted. "We just packed it in and did not let them score in the middle.

"We're just getting back and positioning well just like we practiced, yet keeping shape, especially the center backs just staying in the middle, not attacking them outside, letting them play and forcing them to make mistakes themselves."

The concept sounds simple enough, but it isn't always easy in practice.

"We defended well and we talked about that at halftime," Wheaton North coach Tim McEvilly said.
"We have a problem sometimes when the ball goes deep and we're looking at the ball and not focusing on where the ball could go, so [the Falcons] did a good job finding those marks so nobody's open on the back post or nobody's open at the top of the box. They were doing a much better job of minimizing that danger."

That's not to say there weren't some dicey moments. Wheaton North goalie Alex Jiskra had to make six of his seven saves after the break to record his second shutout of the season.

Jiskra's best stop came on a rebound by Christian Martinez from point-blank range with 16:40 left in the second half. He also sealed off the short side when Geo Martinez got around the left side of the defense, forcing him to shoot into the outside of the post with 12:00 remaining in the first period.

"He came big a couple times," McEvilly said. "I think Armand Torres, the other kid who plays center back with Zach, had a great second half. He is so strong in the air.

"There are times when they're pushing eight men forward you've just got to get the ball out under pressure and he's one man that doesn't worry about the beauty of the game at times. He focused on just getting the ball out and we had lots of counterattacking opportunities as a result. We could have created something."

The Blackhawks created plenty of chances but as has been the case of late, had nothing to show for it.

After a 4-0-2 start, West Aurora is now winless in its last six games, with the only positive result being a 1-1 tie with Romeoville. The Blackhawks have been blanked in four of the five losses despite outshooting their opponents by a 70-25 margin.

"It's a broken record," West Aurora coach Joe Sustersic said. "This is the fourth time we've done that in the last five. We can't score to save our lives, but we create the luck that we have."

McEvilly, for one, is glad to get out of town before the Blackhawks figure out how to fix their scoring woes.

"I thought we did a good job in the first half controlling the game and getting opportunities," McEvilly said. "The second half they really picked up what they did. They clearly came with the second wind in the second period.

"The first 10-15 minutes we came out and didn't have the urgency. They did and you can almost give up the next 40 minutes by allowing a team to get momentum, but our back four and our holding mids were very organized and for the most part kept them from having any dangerous opportunities inside the center of the goal."

While happy with his team's dominance in the run of play, Sustersic is frustrated that it isn't paying off.

"It doesn't make a difference if you can't put the ball in the back of the net," Sustersic said. "We've got a lot of people up front that had the opportunity. They just have to do it and they have to perform and execute and it's not happening.

"We've done shooting drills every practice for two hours and it's just not happening. We've been snake-bitten. Now we've got to get ready for a tournament this weekend [in Rock Island] that maybe will turn our season around."

The Falcons, who had lost five of their last six, hope that this victory will turn their season around. Their offense hasn't exactly been setting the world on fire as Beasely's goal was the team's 14th of the season. Ten of those came in a trio of victories.

But Beasely's tally was perfectly-timed, coming as it did with 1:21 to go in the first half. The senior received a pass at the top of the box from Jackson Duncan, patiently moved to his left to get free of a defender and then rolled a left-footed shot inside the right post.

Though the Falcons would go 31 minutes before getting their next shot, the goal forced the Blackhawks to be the chasers.

"It's really special," Beasely said. "Our team was all working hard and we finally got [one]. I just got a really good pass [when] Duncan laid it off to me and the ball was just there. That was a big boost."

"The thing about his goal was he was in a great position to finish and he was there in plenty of time," McEvilly said. "He didn't try to rip it. He just slid the ball to the back post and it was a nice goal."