Custom Search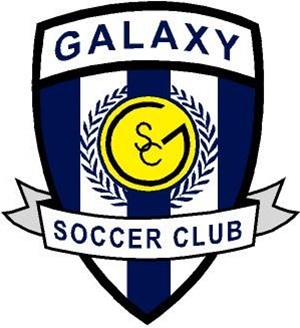 2013 ROSTER

Coach: Paul Jennison
Assistant coach: Bernie Kehoe

Chris Lucatorto
Sr., GK
Mike Novotny
Sr., GK
Cooper Macek
Sr., D
Jarod Brown
Jr., M
Sam Shelton
Jr., F
Kyle McLean
Jr., D
Jacob Sterling*
Sr., D
Ryan Stackhouse
Jr., D
Taylor Ortiz
Jr., M
T.C Hull
Sr., F
Eric Dietrich
Sr., M
Brandon Villanueva
Jr., D
Jeff Chitwood
Sr., F
Zach Manibog
Jr., F
Kevin Heinrich*
Sr., D
Jordan Moore
Jr., M
Evan DiLeonardi
So., M
Christian Memije
Jr., M
Andrew Shone*
Sr., M
Zach Newman
Jr., M
Daniel DiLeonardi
Sr., F
Rob Wolak
Jr., M
Tyler Robbins
Jr., F
Matt Dugan
Sr., F
Eric Santa Maria
Manager

* denotes captain
Saints blank rival Vikings to remain unbeaten
By Chris Walker
On paper, St. Charles East appears pretty unstoppable with an 11-0-3 record after beating host Geneva 2-0 during Tuesday's Upstate Eight Conference River contest.

But on the sidelines, Saints coach Paul Jennison is searching for more from his team than what he saw on Tuesday as well as in Saturday's 0-0 draw against Streamwood in the championship of the St. Charles East Invitational.

With the Sabres coming back to Norris Stadium on Thursday for a crucial conference game, Jennison hopes the Saints play to their potential, rather than simply good enough to continue to get by on their overall talent alone.

"It's tough because I expect a lot of these guys and see what they can do," Jennison said. "One of the reasons I never come in here, always high-fiving, saying we're the best team in the world, is because I see them every day in practice.

"I know what we can do, so when we come out into the field and don't play 80 minutes solid and don't possess and don't do what we ask them, for me there's room for improvement."

Does this mean the Saints have gotten a little complacent? They've now won 31 matches in the past two years and this year have remained undefeated even with T.C. Hull (31 goals last fall) sidelined with a knee injury.

"I think it's a very talented group and the lads have walked off (tonight) knowing they've underperformed," Jennison said. "I don't enjoy them not playing the best they can, but I like to see them recognize that and they want to auto-correct it which puts us in a good situation."

Likewise, Jennison is a realist who doesn't expect perfection. Even the best players and best teams aren't always at their best.

"I'm realistic and know you can't play you're best all season, not with 16, 17 and 18-year-old lads," he said.
"There's going to be a bit of a drop-off, but if we're still winning and not playing our best that's a nice thing for a coach. Hopefully we'll keep going and give it another week or two and we'll be in a good position moving forward."

Something should be said with regard to how Geneva played the Saints, too.

"We wanted to actually play them straight up from the beginning and challenge ourselves against a good team," Geneva coach Ryan Estabrook said. "We didn't want to do any kind of gimmick defense which would try to play specifically to this game."

Geneva dropped to 5-8-0 with the loss but one could argue that its record doesn't properly represent the team.
Half of the Vikings' losses came to Batavia, St. Charles East, Streamwood and Wheaton Academy, four schools that are a combined 41-6-7 this season.

"Our purpose in playing against good teams is to improve our team," Estabrook said. "We wanted to play our style of soccer and make any adjustments we needed to our game.
"The bottom line is that we wanted to improve our team so we didn't want to do anything radically different."

If anything, the Vikings would love to re-do the opening minute of Tuesday as they became the latest victim of East's prowess on set plays as Jake Sterling fed a corner kick to fellow senior Kevin Heinrich who finished via header to put the Saints up 1-0 after just 39 seconds had ticked off the clock.

"If you're going to score, the best time is the first 10 seconds, but if you're going to concede a goal, the best time is still (that), because you have 79-and-half minutes still to go," Jennison said.
"If you attack the ball, good things will happen and it was good to put it away. A lot of teams will crumble right off the bat, but Geneva didn't."

Similar letdowns have plagued the Vikings this fall.

"I think there's been a few games this year where we said scrub this play and erase this play and the game is entirely different," Estabrook said.
"East created a few more chances than the goals they scored tonight, but it wasn't a dominant performance and our keeper had a lot of other ones covered. It would be nice to be more consistent and not give up opportunities that we're kicking ourselves for later and to play sharper for 80 minutes on both sides of the ball and finish our chances."

Tyler Robbins extended the Saints advantaged to 2-0 with 17:03 remaining in the first half.

"I saw Geneva bringing their right back in more so I told the boys to put it in," Robbins said. "To find me out wide because they just press in and I got a great ball right in front of me."

After watching Robbins increase the Saints lead, the Vikings had to wonder about a missed opportunity earlier at the game's eighth minute.

Saints goalkeeper Chris Lucatorto, who had already replaced starting keeper Mike Novotny due to an injury, made a brief departure due to a yellow card.
The Vikings' Beck Nebergall was awarded a free kick just outside of the box, but his shot sailed over the East line and above the goal.

"You think if you get this one back, the energy is back in the game and we're feeling better about ourselves," Estabrook said. "It would've been a nice one to have, but free kicks are never easy when they have a six-person wall."

Geneva didn't threaten much in the second half, but neither did East. The Vikings' best run probably came during a five-minute spurt beginning with about 14 minutes left in the contest.

Lucatorto fell to the turf hard on one shot attempt, but was able to jar the ball loose and out of harm's way. Nebergall had the next few chances for the Vikings, but couldn't complete any of them.
On one, he was able to slowly get the ball ahead of Lucatorto, who once again fell to the turf, but was able to get back up quickly enough to save it. Nebergall added a bullet from 30-yards out that just went too high and a couple minutes later had a similar attempt but once again misired right.

"We thought going into this week that we'd start finding our stride and start winning games," Estabrook. "For whatever reason we're having trouble putting together offense and defense in the same game. That's something I need to figure out and make sure the guys are playing hard for all 80 minutes because it's no fun losing as many as we have all season."

A positive for the the Vikings was foreign exchange student Igor Honore, who continues to be a nice surprise for the team, although he's still slowly getting acclimated to the American game.

"He's like a wild stallion without a saddle on him," Estabrook said. "He has tremendous potential and can do some great things, but he's still learning the American game and his endurance still isn't the best so we can only use him in spurts, but he does add a different dimension to the game."

The Saints now have Wednesday to prepare for Thursday's rematch with Streamwood.

"Anyone can put a good result against anyone," Jennison said. "You have to be prepared to play every game as if it's the last of the season and with that mindset you put things in a positive light."

A win on Thursday keeps the Saints in the driver's seat for a conference title.

"Coach tells us to focus on our next game," Saints junior defender Kyle McLean said. "We're not looking at state or the playoffs, we're just looking at the next game. That's the only game we can do anything with now."

All donations from Tuesday's games (Batavia and St. Charles North played before the Saints and Vikings) were donated to the Owen Payton Foundation.

Owen was born on Mar. 1, 2006 with multiple congenital heart defects and has had three open heart surgeries, including one when he was just six years old.
He has also been diagnosed with Hemiparesis Cerebral Palsy and has had three complex partial seizures, as well as Protein Losing Enteropathy. Owen was added to a waiting list for a heart transplant on Mar. 9, 2012.

"We raised a lot of money for Payton. I don't know the exact amount, but we brought in a lot of money," Estabrook said. "This is one of the most worthy causes you could raise funds for and (the Payton family) is going to have financial difficulties for awhile."

Estabrook was college teammates at Augustana, with Owen's father, Chris.