Custom Search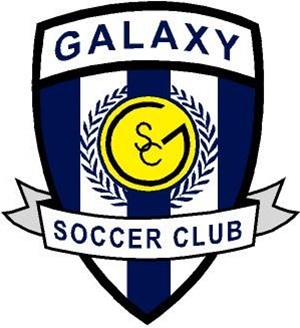 2013 ROSTER

Coach: Willie Filian

Danny Amato
So.
Evan Braun
Jr.
Kyle Clancy
Sr.
Tyler Curylo
Jr.
Rafael Esquivel
Sr.
Adan Flores
Fr.
Ricardo Gonzalez
Fr.
Logan Hedrick
Jr.
Sergio Hernandez
Sr.
Tadeo Lara
So.
Kyle Leber
Sr.
Erick Lule
So.
Jorge Martinez-Avalos
Sr.
Juan Medellin
Sr.
Liam Obernesser
So.
Jesus Ortega
Jr.
Julian Ramirez
Fr.
Gustavo Solis
Jr.
Pirates, Prospect cut short by lightning
By Eric Van Dril
It's been a difficult season for the Prospect boys' soccer team.

The winless Knights have struggled to score goals all season and, even after they scored twice against Palatine on Thursday night, they couldn't catch a break at the end of regulation. Thursday night's match between Palatine and Prospect was postponed due to the threat of lightning, after the teams ended regulation tied, 2-2.

Palatine's Thor Guard system, which detects lightning in the area, never went off in the second half of the match, but the referees decided to suspend the contest before it went into overtime.

"The referees didn't want to take (the risk), and rightly so," Palatine coach Willie Filian said. "It's their call. They didn't want to take on the liability if someone did get hurt, but it looks like it's clearing up. So they were, in my opinion, a little bit premature about it, but it is their call, whether the Thor Guard is going off or not."

Seeing the match suspended as it entered a crucial juncture appeared to be disappointing for everybody involved, but especially for Prospect's players, coaches and fans.
The Knights had a stranglehold on the match's momentum in the final minutes of regulation, and it played one of its best offensive games of the season.

"The boys wanted to finish the game," said Prospect assistant coach Jose Leguer, who was filling in for head coach Kurt Trenkle (illness). "We had them on their heels, and we had a good chance at the end to win the game... They know that, from the season it's been, this game is (one of) their better (games) overall."

Prospect switched to a more aggressive 3-5-2 formation in the last two weeks, pulling senior Alex Whiteman up from center back to play as an attacking midfielder. Whiteman was a catalyst for the Prospect offense on Thursday night, distributing the ball around the field and helping the Knights keep about an equal amount of possession with Palatine.
Whiteman also recorded a goal in the first half and he assisted on the late equalizer in the second half.


"It's definitely a step forward because we have not been able to put the ball in the back of the net, which is totally different in this game, for once," Whiteman said. The biggest differences against Palatine were "we finished our chances, we kept our heads up after we got scored on. We usually have not done that."

The Pirates – they were 7-4-3 overall and 2-4-2 in the MSL entering Thursday night's game – opened the match's scoring with 26:29 remaining in the first half when senior midfielder Rafael Esquivel's corner kick found a cutting Kyle Clancy free in the box.
The senior Clancy jumped slightly and accurately stuck the ball into the back of the net with a left-footed shot to provide Palatine with an early advantage.

Palatine's defense of junior Evan Braun, junior Kevin Burke, sophomore Liam Obernesser and senior Brennan Harding held Prospect (0-10-3, 0-6-2) without a shot for the first 29:50 of the first half.
But Prospect, as it did in the second half, ramped up its intensity in the final 10 minutes of the first half. The first glimmer of danger came when Whiteman sent a dangerous free kick into the box with 10:10 remaining in the first half, but an unmarked Zack Surico couldn't get a touch on it to test the goalkeeper.

Then, with about 3:50 remaining in the half, Prospect junior Dominic Taldone wriggled away from a pair of players on the sideline with a lovely bit of individual dribbling skill before he sent a cross into the box.
Whiteman was there waiting for it, and he scored the equalizer to lift Prospect's spirits entering halftime.

"I feel like we had the momentum going after that goal, and the next half that sort of changed a little bit," Whiteman said. "They got the momentum back."

The second half largely mirrored the first half, in terms of when both teams scored their goals. Palatine took a 2-1 lead with 31:50 remaining in the second half when senior midfielder Jahir Flores got loose in the box and struck a perfect left-footed strike over Prospect senior Jack Cooney's outstretched arms and into the back of the net.

The quality goal-scoring chances stopped coming for Palatine soon thereafter, though. The Pirates only had two shots on goal after Flores' strike, as Prospect's defense – sophomore Daniel Marshall, senior Erick Karkut and senior Jacob Schroeder – and midfielders clamped down while lightning started to flash in the distance.

Prospect, as Palatine's chances dissipated, increased its offensive intensity. The Knights generated six shots on goal in the final 17:35 of the second half, and the breakthrough came on a free kick by Whiteman.
The senior took the free kick – he takes almost all of Prospect's dead balls because of his power and accuracy – and sent a soaring kick into the box. Palatine senior goalkeeper Kyle Leber sprinted off of his line, seemingly with the intent to punch the ball away, but he couldn't get his hands to it as two players got in the way.

Whiteman's free kick ended up hitting Leber in the thigh and bouncing to the junior's right. The ball came right to Marshall. Marshall, unmarked and with Leber off of his line, took his time and slotted it home to provide Prospect with the equalizer with just 5:45 remaining in the second half.

"Two nights ago, we gave up a goal with nine minutes to go against Rolling Meadows in a 0-0 game," said Filian, on Thursday. "We're trying to manage leads late in the game, which is something we did very well early in the season, but we've kind of fallen off. It's something we need to learn from. Our organization on their set pieces was not very good. They had a lot of good chances off of their set pieces, and it's something we've got to learn from. We're trying to take it game-to-game and get better."

Marshall's goal came with the run of play, and the Knights continued to control possession after the equalizer. The increased aggression made it seem as if Prospect could taste its first win of the season, but the Pirates kept the match level heading into overtime. It was suspended soon thereafter.

"The momentum was obviously against us," Filian said. "They had found some energy with that goal, so as far as going into overtime, I'll be honest with you that, as a coach, it was tough for us to get the momentum back. It might be a good thing. Again, I'm very disappointed in our ability to manage the game with less than 10 minutes to go, where one of our strengths all season has been how tight we've played defensively.
"Our precision defending set pieces and how dangerous we are on them kind of let us down tonight. We gave away two goals that typically we don't. Not that they weren't earned by Prospect, but they were mistakes on our part, and they took advantage."

Filian, as he walked off of the field, said the Athletic Directors at both schools would get together and discuss when would be best for overtime to be played before a date was set. He said, if one was picked, that it would likely be either Monday or Wednesday of next week.

He added that there is also a chance the Athletic Directors choose to simply leave this game as a tie. Filian said the contest isn't vital to determine the MSL West title, and there might be too many costs – referees and transportation are two examples – for an overtime which may only last one minute.