Custom Search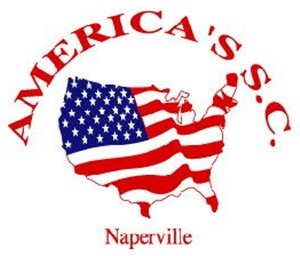 2013 ROSTER

Coach: Brian Allen
Assistant coaches: Mike Ross, Tony Allen

Gus Alvarez
Sr., GK
Jeff Kirshenbaum
So., D
Kennan Grissom
So., D
Austin Lamping
Jr., M
Ryan Russmann
Jr., M
David Tagatz
Sr., D
Dan Massat
Jr., M
Jake Canfield
So., D
Matt Tobolt
Sr., F
*Orlando Tapia
Jr., M
Stefan Harris
Jr., F
*Bobby Mayer
Sr., D
*Charlie Ruff
Jr., M
Mike Woeste
So., M
Zach Schmidt
So., M
Brad Wisser
Sr., D
*Gary Sexson
Sr., M/D
Andrew Perrine
Jr., D
Andrew Grabowski
Fr., F
Skylar Pentico
So., M
Elizabeth Massat
Manager
Bianca Miceli
Manager

* denotes captain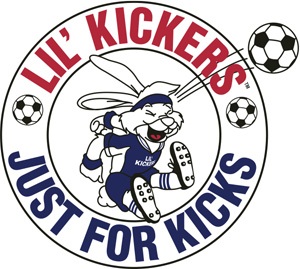 Gators' strong week ends with loss to Prospect
By Gary Larsen
The famine is over for Prospect.

The Knights' 2-0 win over Crystal Lake South on Saturday gave them their first win of the season, and the lads from Prospect are playing good soccer with the season winding down.

"You'd think with a team that hadn't gotten a win until today and been down on its luck, you might have guys not showing up to practice," Prospect senior keeper Jack Cooney said. "But we've all shown up to practice and we've kept working hard because we know we're a good team.

"We're looking to do what we did last year in the playoffs. I would much rather have a winning streak at the end of the season than at the beginning of the season."

Prospect (1-10-3) entered last year's postseason at 6-8-3, but then knocked off MSL rivals Hoffman Estates, Palatine, and Conant to win a Class 3A regional title. The Knights put 30-plus shots on goal against Hoffman Estates and scored twice against Palatine last week, and coach Kurt Trenkle has his side on an upswing to end the season.

"I think really it's been trying to play to feet and realize that we have the skill, and we don't need to just kick it down the field and hope for a breakaway," Trenkle said. "When they trust themselves to do that, we generate things. And we're playing smart. There were about fifteen minutes in the second half where (the Gators) were just taking it to us, and suddenly we started to possess again and everything calmed down."

Play went even through 10 minutes before Prospect's Chris Cooney served a ball to South's penalty area, where Alex Whiteman recorded the game's first goal.

The Knights haven't led in many games this season, and the early goal helped light a fire under them. Prospect applied the better attacking pressure through the first 40 minutes.

Chasing a goal, Crystal Lake South (7-9-3) turned the tide. The Gators' midfield trio of Orlando Tapia, Charlie Ruff, and Mike Woeste spearheaded a wave of South pressure to start the second half, resulting in corner kicks and numerous freekicks in Prospect's defensive third.

"We were pressing forward, playing the ball around, switching it, and looking for the one-vee-ones," Woeste said. "We just needed to finish our opportunities and make the most of them. If we do that (moving forward), I think we'll be okay."

Early in the second half, Cooney dove to stop a Tapia blast from 16 yards out that began with a corner kick, and South's Jake Canfield headed a corner kick feed off the crossbar at 54 minutes. The Gators sent a freekick ahead into the Knights' penalty area on the left side at 57 minutes with David Tagatz running onto it, but Tagatz's shot went wide of the near post.


Cooney saved another freekick a minute later, and at 59 minutes the senior keeper left his line and slid to intercept a Gators through-ball. The Gators' best pressure came through the first 20 minutes of the second half, but Cooney and the Knights were up to the test.

"In the first half we were a little shaky on clearances but then we sorted that out, and then we were creating chances," South coach Brian Allen said. "(Tapia) had a good look and a nice save by their keeper and then we hit a crossbar. But the disappointing part is then we got away from it and started to get too cute, and didn't get as direct as we probably should have off of the set pieces, and it became a struggle."

Trenkle knew his side dodged more than a few set-piece bullets in the second half.

"Our defensive mids got out of shape a little bit in the second half and (Tapia) is a talented kid," Trenkle said. "When we let him have space they would counter on us, so we adjusted a little by keeping one of the holding mids back on him and I think that changed the flow of the rest of the second half for us.

"They tried to channel everything down the middle in the second half and we kept giving them set pieces. But Jack (Cooney) did a fantastic job today. He was vocal and positive."

The Knights recently began playing with three defenders, sliding Erick Karkut to the middle in back from his midfield position and moving Alex Whiteman from his spot on the backline to the middle of the field.

"I think at this point, with (Whiteman's) role in the offensive mid, he has learned not to hold the ball as much as he used to," Trenkle said. "I didn't used to trust him in that role because he would hold the ball too long, but he definitely puts pressure on people there and he's been distributing really, really well."

Karkut's presence in back has also keyed the Knights' recent resurgence.

"Erick has done a great job of doing the work of two defenders back there, and keeping the line organized," Cooney said. "And when we can put more players in the middle of the field, we have less pressure applied to the defense."

The Knights started to spend more time on the Gators' half in the game's final 15 minutes. South keeper Gus Alvarez punched out a Knights' cross at 66 minutes and Prospect's Bryan Velazquez reached the endline on the left side and crossed to the near post at 68 minutes that Alvarez cut off.

The Knights made it 2-0 at 76 minutes when Ross LaCamera sent a ball into the Gators' box on the right side. Sean O'Carroll beat a charging Alvarez to the ball and then calmly passed it into an empty net.

"It's nice to finally get that first win," Cooney said. "We felt the pressure, whether we've talked about it or not. But we've been getting better since the beginning of the year and we've been kind of coming into our own. But we've been in every single game this year – I can't think of a single game where we've gotten blown out.

For the Gators, Saturday's loss came on the heels of a shootout loss to Cary-Grove and a 1-0 win over McHenry – a pair of strong performances and weekday building blocks that, unfortunately for the South faithful, didn't bear fruit on Saturday.

"They played hard in those games. They battled against Cary the entire time and I was very pleased with the McHenry game on Thursday because that's probably the hardest-working team in our conference. So to go on the road after a hundred minutes against Cary, and grind out a victory and find two goals against McHenry was nice to see."

McHenry is seeded No. 1 at the Class 3A regional that South will host this year, while Cary-Grove is the No. 2 seed. The Gators are seeded third, with Jacobs as the fourth seed.

"We played a great game against Cary on Tuesday and went on the road and beat a number one (regional) seed in McHenry, so we feel good about that. But then I'd like to see us finish the week out and I think this is the third or fourth Saturday that we haven't gotten any sort of result. That has to change because we want to be in a regional championship. You want to play your best at the end of a week and we're taking two steps forward and then one step back."

Allen applauded the typically strong play of Tapia, Ruff, and Woeste in the middle and he liked what he got from Stefan Harris on Saturday. Prospect also wasn't the only team with players recently re-positioned.

"We moved Gary Sexson up top and he has been a catalyst for us," Allen said. "He scored against Cary and had an assist against McHenry. We moved him out of his normal defensive mid position just because those three have been playing so well, and he's a physical specimen so he sets the tone up top and we can utilize him in different ways.

"He's a senior captain and he knows what we need, so if he can get things going and give us a spark, hopefully it will infuse itself with everyone else."

Crystal Lake South plays at Huntley on Thursday and at Glenbrook North on Saturday before hosting its final regular-season game against Prairie Ridge on Oct. 15.

Prospect has Rolling Meadows, Schaumburg, and an MSL crossover to play before the postseason begins. Prospect drew a No. 17 sectional seed at this year's Class 3A Evanston Sectional and Trenkle sees his boys preparing well for their regional opener on Oct. 18.

"They've known for a long time that they're capable of more, and while we deserve the 17th (sectional) seed, we don't really deserve the 17th seed," Trenkle said. "So we have to realize that's the mentality now, that we're getting ready for when the games really start to matter.

"Their focus has been there the whole time and I credit their ability not to give up."