Custom Search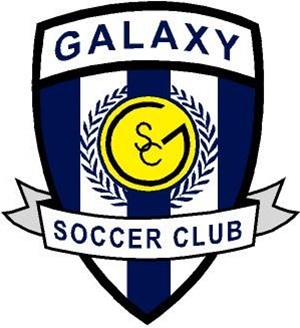 2013 ROSTER

Coach: Kristin Keigley

Zachary Bess
Sr.
Jonathan Burke
So.
John Clifford
So.
Brian Cochrane
Jr.
Christopher Connelly
Jr.
Keenan Corrigan
So.
Joe Denny
Sr.
Michael Downs
Sr,
David Gianos
So.
Ian Hart
Jr.
David Johnson
Jr.
Alex Martinez
Sr.
Joseph Pagliuco
Sr.
Timmy Pisarski
So.
Nicholas Roehl
So.
Colin Scharf
Jr.
Patrick Shearer
Sr.
Christopher Thoms
So.
Joey Wood
Jr.
Jose Zepeda
Jr.
Spartans beat Green Wave for third straight win
By Matt Le Cren

Most inexperienced teams are going to have their shares of ups and downs during a season and St. Francis is no exception.

The Spartans have nearly completely turned over their starting lineup from a year ago and have taken their lumps at times so far, but at the moment the team is on the upswing.

St. Francis won its third straight match Wednesday night by holding on to win a 2-1 thriller over St. Edward in Suburban Christian Conference action in Wheaton.
It was the second consecutive conference win for the Spartans (4-5-2, 2-2), who also beat Aurora Central Catholic 2-0 on Saturday before downing IMSA 4-1 on Monday in a nonconference game.

But for the second outing in a row, the young Spartans had to overcome a letdown in the second half in which they eased off the accelerator too soon and thus had to sweat the ending.

"[St. Edward] pushed one of their defenders forward so they were playing with only three defenders [in the second half], but I think it just fits into us having a very young team," St. Francis coach Kristin Keigley said.
"We lost 13 seniors who were on varsity for three or four years and now we have younger players who are learning how to put two halves together, learning how to maintain composure with a lead."

The Spartans staked themselves to a 2-0 halftime lead thanks to some creative playmaking in the first 40 minutes. It took a while for the hosts to break down the Green Wave but when they did, Nick Roehl played a big role.

The sophomore forward helped create the first goal when he headed a shot off the crossbar and then watched teammate Keenan Corrigan score on the rebound with another header with 16:26 left in the opening stanza.

Roehl assisted on the second goal at the 6:48 mark, running onto a lead ball from Joe Wood and stutter-stepping past a defender into the right side of the St. Edward box before slithering a cross in front to junior Jose Zepeda for an easy back-post finish.

"We wanted to get one in the first 10 and then just keep adding on," Roehl said. "We should have kept up the intensity and we kind of laid back in the second half. We should have put a couple more in.

"This happened last game, too. We got an easy lead, 2-0 at half, and then we just kind of sat back and expected the other team to roll over, and they just came back at us."

Indeed, the Spartans had all sorts of opportunities to extend their lead but failed to do so. They outshot the Green Wave (6-6-2, 2-3) by an 11-4 margin in the first half, but junior Chris Connelly had a shot hit the left post and St. Edward goalie Joseph Martell made six of his nine saves to keep his team within shouting distance.

"I said this to the team on Monday and again tonight, that when we have the lead, that's when we have to slow down the pace and we need to maintain possession and pass the ball around," Keigley said. "So that's where some of that panic came in that we need to start learning how to handle better."

Of course, St. Edward forced some of that panic by playing a more offensive-minded formation after intermission. The visitors enjoyed a 14-8 advantage in shots, with Joseph French uncorking all but four of them.

But another St. Francis sophomore, goalie John Burke, was up to the task. He matched Martell's nine saves with a virtuoso performance, especially in the second half, when he made seven of his stops.

The turning point came when St. Edward was awarded a penalty kick with 21:16 remaining. Burke lunged to his right to save French's penalty kick, then was able to get back on his feet just in time to reflexively parry French's rebound from point-blank range. The ball was then finally cleared by the St. Francis defense.

"I kind of just picked a side and guessed right," Burke said. "I looked at his hips, went for the ball and got it. I didn't have enough to be able to grab it, so it went back to him and I got right back up for the next shot."

Burke had stopped some penalty kicks while on the JV team last season but this was his first such save on the varsity level. It proved to be huge because when the Green Wave received another penalty kick with 4:22 to go.

This time, St. Edward sent up 220-pound forward Austin Pfeiffer to take the kick and his blast went into the upper left corner to cut the lead to 2-1. Burke again guessed right and got a hand on the heavy shot, but not enough to keep it out.

"He is definitely a good addition to have," Keigley said. "His age definitely plays into it once in a while and you'll see a couple of things, like tonight when he punched the ball when he could have cleanly caught it.
"So you see some of his immaturity there but then he is just size-wise very imposing, especially for a sophomore. He comes out screaming and he gets people to back off.
"He is very, very strong. He doesn't know it yet, but his physical strength is quite great and we're trying to get him to realize how strong he actually is and using that to his abilities."
Burke's teammates already know of his strength and appreciate his efforts.

"It really boosts our confidence in John and what he's able to do and it really shows us how he's committed to working hard," Roehl said. "He even has his own goalie coach now.

Burke's final save came with 1:20 left when he moved quickly to the right post to snare French's left-footed blast from 22 yards out.
There were some anxious moments in the closing seconds as the Green Wave penetrated the St. Francis penalty area, but defenders David Johnson, Chris Thoms, Brian Cochrane and John Clifford stayed strong when they needed to be to keep the winning streak going.

"We're feeling pretty good coming off the big losses [to] Marmion and Wheaton Academy," Roehl said. "It's building up morale a little bit."

"It feels great," Burke added. "It gets us pumped for the next game."

The Spartans next play host to Montini in a SCC match at 1 p.m. Saturday.