Custom Search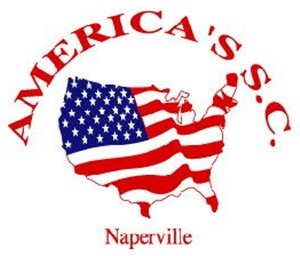 2013 ROSTER

Coach: Dave Brown
Assistant coach: Bryant Williams

Eric Fischer
Jr., GK
Tommy Aviles
Jr., F
Michael Decker
Jr., M/F
Ricky Hamilton
Sr., D
Salvador Chavez
Sr., M/F
Dominic Nirchi
Jr., M/D
Cesar Bautista
Sr., F/M
Xavier Gonzalez
Sr., M
Miguel Espinoza
Sr., M/F
Julian Tejeda
Sr., F/M
Colin Marmoll
Jr., M
Andy Prado
Sr., D
Adam Burt
Jr., M
Danny Mora
Sr., D
Michael Santillo
Jr., D
Parker Gallt
Jr., M/F
Anthony Hernandez
Jr., D/M
Chase Cleasby
So., D
Colin Lay
Sr., M
Colby Soderman
Sr., D
Carlos Arechiga
Sr., D
Christian Acosta
Jr., D/M
Marmion 'cruelty' buries Cougars
By Steve Nemeth
Plainfield South coach David Brown spoke from experience when he summed up Monday's 5-1 loss to Marmion in the opening round of the 20th Annual St. Charles East Invitational.

"Soccer can be a cruel game," Brown admitted. "We possessed the ball well in some stretches, but Marmion capitalized on every mistake we made. You can't give them chances because it becomes like the perfect storm, and suddenly 2-1 turns to 3-1, then 4-1, or like today, 5-1."

The irony was there at the start of the match when the Cougars compiled a 6-2 advantage for overall attempts and a 5-2 edge for on-target tries. And yet, the score was already 2-0 in favor of Marmion and stayed that way into halftime.

Plainfield South got the positive second-half start it was hoping for as Juan Tejeda's pass enabled Cesar Bautista to notch his seventh goal of the season in the 45th minute. That made it a 2-1 contest.

However, the Cadets answered in less than a minute as Gavin Sanchez fed Flynn Collins for a seven-yard strike from the left side and the two-goal cushion was re-established.
Ten minutes later it grew to a three-goal deficit when Sanchez boosted his assist count to a team-best five by setting up Collins for his first hat trick of the year.

At that point, the quantity measure still remained in Plainfield South's favor but the quality count for Marmion was reflected in the 4-1 score.

"This may have been our most complete game and what was most pleasing was seeing us finish plays in both halves," Marmion coach Ricky Del Toro insisted. "We've had solid 10 or 15 minute stretches, but then we'd stop and let teams back in."


A rally for Plainfield South became necessary early on as the Cadets took the lead in the ninth minute as Luke DeSimone's through ball enabled Collins to score an 11-yarder from left of center.

"I saw Flynn making a diagonal run and knew he'd finish," DeSimone said. "Scoring right away like that gives us momentum."

Marmion got a further boost three minutes later when a Cougar foul led to a penalty kick which Sanchez converted by slipping the ball to the left of keeper Eric Fischer.

When Plainfield South started the second half by cutting the margin to one, the Cadets' quick response was something that brought a smile to coach Del Toro.

"That's character, something we've been working on. With the way our season has gone, we've had to deal with a lot, so responding is an indication of a team's character. We took a step forward in that respect today," Del Toro added.

Picking up a fifth victory within the last seven outings meant that Marmion not only leveled its record at 5-5-1, the Cadets also kept pace in group play with invitational host East.

The Saints, ranked No. 2 throughout the year in state polls, cruised past Belvidere 6-1 in order to improve to 8-0-2.

Marmion has a Wednesday date with Belvidere while St. Charles East will face Plainfield South. Monday's setback for the Cougars dropped their record to 3-4-2, despite being fresh from a 2-1-1 showing in the Lincoln-Way Invitational. However, this has to be the most challenging week of the year for South, which has a Tuesday Southwest Prairie Conference match with rival Plainfield East before resuming invitational action the following day with St. Charles East.

"Playing back-to-back tournaments can be a little draining, but I'd rather play than practice," Plainfield South's Michael Santillo admitted. "Losing the way we did today was definitely frustrating, but it's also definitely motivating. We've got to refocus for a conference match and then use the momentum from that the rest of the way in this event."

Marmion negating the Cougars' score was a result of Sanchez spotting Collins getting open for a nine-yarder from the left side. The duo's second connection was a back-breaker.

"Just like on Luke's first pass, Gavin played two great balls to me making it easier for me to finish. While I did a lot of off-season training to work on my quickness, I think the whole team is a lot faster," Collins said. "We've got a good senior core and younger teammates willing to work hard and learn. All of that has made it easier for me to get opportunities."

However, as the Plainfield South coach noted, finishing chances is critical.

"I tried visualizing where I'd place the ball each time," Collins continued. "But I was also able to sneak a glance and saw the keeper coming out which helped me sharpen my aim."

If Plainfield South had a glimmer of turning the tide, it came in the 59th minute on a solid shot that Marmion goalie Matt Fletcher stopped and kept his arms extended in front of him to keep the ball from crossing the goal line despite his feet being planted inside the net.

The finishing touch on the Cadet triumph was an ESPN-highlight worthy 21-yard laser under the crossbar by Sanchez off a Michael Bila pass. The second strike of the contest upped Sanchez's goal total for the year to seven.

"It definitely was the kind of shot I'd be happy to see as a replay, but what's really most important is that it's just another goal in a win. That's what we're focused on, getting wins to boost our confidence, and beating a team from our regional pool is another plus," Sanchez added.

After Sanchez's tally made it a four-goal margin, Marmion's reserves took advantage of the Cougars' lack of spirit to almost balance the contest from a statistical perspective. Jack Maley had a solid shot carom off the crossbar and the Cadets also hit a post as the final total for overall attempts finished 15-12 in favor of South with a 10-9 edge in on-frame attempts.