Custom Search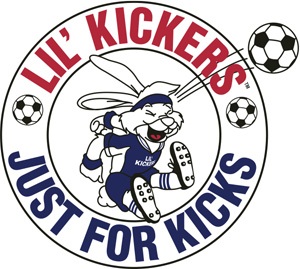 2013 ROSTER

Coach: Skip Begley
Assistant coach: Dan Fitzgerald

Larry Li
Sr., M
Reed Kurtenbach
Jr., D
Andrew Fadanelli
Sr., GK
Connor LeFevour
Sr., M
Kas Baladi
Jr., M
Kyle Carson
Sr., F
Xavi Ortiz
Jr., M
Jake Loncar
Sr., F
Ryan Ross
Jr., F
Manushe Nyamunduro
Sr., M
Kersey Dickerson
Sr., D
Austin Flatt
Jr., M
Adrian Machado
Sr., F
Will Scott
Sr., D
Jeremy Stern
Sr., M
Nick Castelvecchi
Sr., D
Jack Schoonenberg
Jr., D
Keath Levitt
Sr., M
Matt Bayna
Sr., M
Javi Verdin
Jr., D
Mario Silicio
Sr., M
Joel Algrem
Jr., D
Dylan Panczyk
Sr., GK
Brandon Perez
Sr., F
Wildcats settle for draw with Tomcats in UEC play
By Matt Le Cren

Neuqua Valley was riding a four-game winning streak heading into Thursday's Upstate Eight Conference Valley Division match with East Aurora.
But the Wildcats saw their momentum slowed when the visiting Tomcats held them to a 1-1 draw in Naperville.

"I think it was a missed opportunity," Neuqua Valley coach Skip Begley said. "We just got in too many times and didn't finish. Just too many missed opportunities.
"It could have been 2-0 or 3-0 at halftime and then it probably could have been 2-0 when we just missed right before they went down and tied it up.
"It's disappointing from that respect because if you look we've been putting up more crooked numbers offensively and it's not like we didn't have the chances tonight. We had the chances tonight but didn't convert."
Indeed, the Wildcats were dangerous throughout, putting plenty of pressure on an East Aurora defense that was missing seven injured seniors and winding up with 17 shots.
But the only one that went in was a nice finish from Ryan Ross on a partial breakaway with 10:46 remaining in the first half.
Neuqua (7-4, 3-1-1) had two other prime scoring chances in the opening period but Manushe Nyamunduro bounced a header over the crossbar and Matt Bayna sent a sliding volley just wide after a Nick Castelvecchi lofted a great cross over the defense.

East Aurora (4-4-4, 1-0-2) didn't lack for scoring chances, either, as Neuqua goalie Andrew Fadanelli had to make four of his six saves before intermission and watched defender Will Scott prevent a goal when he came sliding across the goalie box to deflect a shot wide.

The Wildcats' defense kept the shutout going six minutes into the second half with another great non-goalie play, this time when Reed Kurtenbach slide-tackled a shot from Oswaldo Barajas over the end line.

But Barajas exacted some revenge three minutes later, using some fancy footwork to draw attention in the left side of the Neuqua penalty area before passing back out to Francisco Delgado.
Delgado, playing his first game after missing several matches with an injury, launched a 23-yard shot inside the left post to tie the game at the 30:54 mark.

Fadanelli did not have to make a save after that, although the Wildcats had a scary moment when a cross went untouched through their crease with 2:55 to go.

"I thought defensively we played better," Begley said. "They possessed the ball a little bit but they possessed the ball going away from the goal and we didn't let them in very often.

"Will Scott played a good game in back. Reed Kurtenbach did a nice job in the back. Andrew played well in the goal, so that was better, but offensively it was disappointing not to have the goal production."

But the defensive effort does bode well for the Wildcats, who have surrendered three goals in the past four matches.

"I feel like we're definitely getting better as a team defending-wise," Scott said. "I feel like they were definitely one of the best offensive teams we've played so far and I feel like we did very well against them."

The same couldn't be said at the other end of the field, where the Wildcats came up empty on 11 shots in the second half.
They included an open shot in the box from Kas Baladi after Baladi had been sprung by a perfect feed from Adrian Machado and a header by Kurtenbach that caromed off the crossbar.
Ross also missed the mark with a short shot after breaking free in the right side of the box with 6:45 to go.

But the disappointment was all self-inflicted. East Aurora made a tactical change at halftime, replacing starting goalie Adrian Duran, who made two saves, with the smaller but quicker Felipe Gomez.

The move paid off as Gomez wasn't afraid to come out and challenge Neuqua's speedy forwards. He made seven saves, including one on a 15-yard shot by Nyamunduro with 3:15 to go, and also disrupted several other rushes.

"Felipe Gomez is very quick; that's why we made the switch," East Aurora coach Javier Hernandez said. "We were going to leave [Duran] in but since [Gomez] is so fast on his feet and willing to come off the line, that's what we needed because they have fast forwards, and I think it worked."

While the result pleased East Aurora more than it did Neuqua Valley, the Wildcats didn't think their performance was poor.

"I thought we had a lot of good chances," Scott said. "I feel like we had a lot more chances than they did and we just didn't capitalize on the chances that we did have, but overall I was happy with the way we played.
"It's not a win so we're not completely satisfied with it but we played well as a team so I feel pretty happy for the day. But I wish we had won."