Custom Search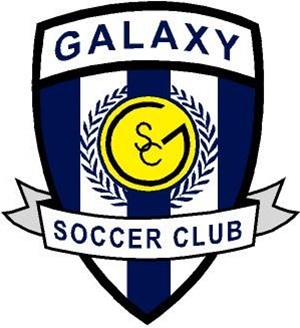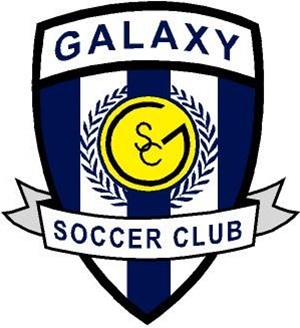 2013 ROSTER

Coach: Kris Grabner

Austen Emery
Sr., GK
Thomas Helm
Sr., GK
Kyle Carberry
So., M
Angel Sanchez
Jr., D
Aaron Koterbski
Sr., D
Reyman Solis
Sr., M
David Pardo
Sr., M
Eduardo Gonzalez
Sr., M
Scott Dorvilier
Sr., F
Niko Mihalopoulos
Sr., M
Michael Zembrzuski
So., M
Jason Zobott
So., M
Jack Bessey
Fr., M
Christian Ramos
Sr., M
Amir Dajani
Sr., M
Jakub Rys
Sr., D
Jaime Quintana
Sr., M
Allan Josue Barrientos
Fr., F
Travis Walsh
So., M
Manuel Menjivar
Sr., D
Matthew Kitsis
Sr., M
Red Raiders defeat Barbs to wrap up 4-0 week
By Mike Garofola
Both Jakub Rys and Angel Sanchez could only politely smile when it was suggested they, along with backline mate Manuel Menjivar, were the 'real' reason for Huntley's dazzling 14-1-1 record.
After all, the trio, with keeper Austen Emery have recorded 12 clean sheets, while conceding just seven goals in the Red Raiders 16 matches thus far.
The comment was appreciated and did help provide a laugh or two from the star backliners but in reality, each is quite aware the success enjoyed by their club has ultimately been proven by wonderful team depth, a terrific work ethic, both technical and tactical skill and awareness - and, oh yeah, a Red Raiders side which is hardly lacking in attacking menace.
On Saturday afternoon, visiting DeKalb had the chance to witness all of those qualities first hand.
The Red Raiders eventually ground down their guests in a fiercely-played 80 minutes for a 3-1 nonconference result, and in doing so wowed the Barbs and coach Brent McIntosh, who knows that in mid-October the two sides will likely meet in a regional final on their home pitch.

"They're everything we expected, and more," began the Barbs manager, who has a terrific and deep club himself that is off to an 8-2-0 start.
"They defend really well, play the ball fast and quick and have a bunch of weapons, beginning with No. 10 (Niko Mihalopoulos) who we made the mistake of giving too much room and space - which he took full advantage of."

If you noticed, McIntosh mentioned before everything else that the Red Raiders defend really well.

Indeed. The thing which impresses more than just the stingy amount of goals they have allowed is how the aforementioned trio plays as a unit.

"It's kind of easy, because we've played together for five to six years," offered Sanchez.
Just keeping an eye on this back three, and not the flight of the ball, or what's happening on the other end, you'll see a group which never is watching or flat but instead, always moving, keeping its shape and organization, and quick to join the attack, either with distribution, enterprising runs up the flank or center channel, where co-captain Rys is stationed between outside defenders Sanchez and Menjivar.

"Communication is the key for us back there," Rys said.
"We get along so well, just like our entire team does, but we take a lot of pride in the way we play the game and our ability to handle the ball, and build the attack, to help us be a more complete team."
The Red Raiders have had a big week in the scoring department, putting a combined 19 in against Fox Valley Conference foes Prairie Ridge, Woodstock North and Jacobs, leading into this nonconference contest agains the best the Northern Illinois Big 12 Conference has to offer.
However, coach Kris Grabner knew this day wouldn't be as easy as the past week had been.
"I have a lot of respect for the way they prepare their guys and how hard they get each and every one of them to play, so we expected a tough, physical encounter, and we got one," Grabner said.
It was clear the Barbs had come to play from the outset, as they didn't hesitate to elicit a couple of hard fouls on Mihalopoulos, who took a beating on the day, as well as Reyman Solis, Eduardo Gonzalez and Jack Bessey, who were on the ball quite often in the first half hour, and a constant thorn in the side of the Barbs.
The Red Raiders owned most of the possession time during this span, and saw Mihalopoulos' cheeky little chip nearly beat keeper Owen Sawyer.
Gonzalez fired wide and then nearly scored if not for a well-timed clearing effort by Logan Brown of DeKalb.
The best chance of all came at 21 minutes, when Solis put Mihalopoulos through and if not for an acrobatic save by Sawyer, who raced off his line and stopped a smash while in the air, the Red Raiders could have gone ahead.
Minutes later, Rys had to leave with a minor injury, and Grabner countered by bringing on senior Amir Dajani, pushing Sanchez inside.
"At times we've moved Jakub into the defensive mid spot, and he's proven to be a beast when he's there, and it's an easy switch because Angel handles that (position) so well, which gives a whole different look, and a nice change for us," said Grabner.
It didn't take long for Dajani to put his mark on the match, when in the 28th minute, he carried deep up the left side, turned and curled a sensational serve into the box for both Bessey and Gonzalez, but instead found the unfortunate head of a Barbs defender, who redirected the ball into the net for an own goal.

"That was all Amir," Grabner would say.

To DeKalb's credit, the Barbs took little time equalizing. It was Akim Suraji who punished the Red Raiders for giving the big, athletic forward a free-kick opportunity, with a strong wind at his back.
Suraji cracked his attempt off the inside of the post, and past the outstreched glove of Emery, who saw the shot all the way, but was unable to turn it away.
With the western skies growing darker, and the call for rain getting closer, the two sides opened the second period not as sharp and the freely-played, as the heart-pounding first half had been.
But it didn't take long for the Red Raiders to get back on the front foot and once again, it was the duo of Mihalopoulos and Gonzalez that made the Barbs pay for some casual defending in their own end.
After Sanchez got things started deep from the Huntley end, Mihalopoulos turned around a pair of defenders and tricked his way along the endline before providing a defense- shredding helper, with Gonzalez easily slotting past Joey Laudicina, who came on for Sawyer after the intermission.

"We've got to clean things up in our defensive third before we meet them next time," admitted McIntosh.

"Niko is a great player, but we cannot allow him so much time and space, because he'll break you down so quickly."
DeKalb responded once again after falling behind, and it was Dylan Hottsmith who sparked the Barbs' attack into life with a strong run up the right side, setting up Stephen Darko, who fired wide of the back post just 60 seconds after the 50th minute goal by the Red Raiders.
Gonzalez, who scored three against Woodstock North on Wednesday, watched his second spot-kick of the match get saved, this one in the 56th minute.
Grabner agreed with the DeKalb bench that both PK chances given to his club were not warranted.
"In both calls, I thought each were great tackles by (their) players, and I am glad they didn't impact the eventual result," said Grabner.

It would take just four minutes after the missed spot-kick for the Red Raiders to all but put away their guests, and it came in spectacular fashion.
Menjivar helped keep the Barbs under pressure when he swung a nicely-paced left-footer to the other side, where David Pardo collected, then carried strongly up the right side, pulling with him the shape of the DeKalb defense.
Pardo had the wherewithall and creative sense to play a smart ball to a now wide-open Mihalopoulos in the center of the park and the powerful senior cracked a guided missile nearly clear through the back of the net.
The 57th minute goal took its mental toll on the Barbs, who struggled to find themselves afterwards, despite pushing numbers forward in an attempt to cut the two-goal advantage in half.
Huntley produced three corners in the final quarter hour, while forcing Laudicina into action, saving shots from Mihalopoulos and Jaime Quintana, but that was it for both sides, whose hard play continued in the final minutes.

"This was a barometer for us, now we know what we have to do when you play one of the best, and hopefully we'll get that chance to do so later on," said McIntosh.
"It's fun to watch from the back the type of attack we have, and how they create and score, and put our opponent under because of what they can do," said Rys.
"Almost all of us have been together for such a long time (now) and it's great to see how we've come together to be a team that is having this success (thus) far, and I really feel like we're equipped to handle a record like we do, and the pressure that comes with teams wanting to beat us because of that record we have."