Custom Search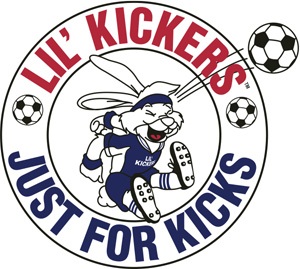 2013 ROSTER

Coach: James VanDenburgh
Assistant coach: Jen Belmonte

Alec Raatz
Jr., M
Marko Ristic
So., M
Danny Perez
Jr., D
Dylan Sarocco
Sr., M
Nick Kotsiantos
Jr., D
Jose Moreno
Sr., GK
Dean Serritella
Sr., F
Nathaniel Michaelis
Jr., M
Panayiotis Stamatoukos
Sr., M
Griffin Karpeck
Sr., M
Daniel Jaworski
Jr., F
Michael Meyers
Sr., D
Lucas Carlson
Jr., D
Giancarlo Cianelli
Sr., D
Peter Kokinis
Sr., F
Austin West
Jr., D
Hornets fall to Mustangs in Southern Bell match
By Matt Le Cren

Downers Grove South senior Jimmy Kruse and Hinsdale South senior Giancarlo Cianelli have been friends for years.

They posed for pictures with each other following Tuesday's annual battle for the Southern Bell, their last battle against each other.

Cianelli, the Hornets' do-everything defender, had only one complaint against Kruse.

"He gave me this," Cianelli said while pointing to the small bruise on his arm.

Cianelli was more disappointed by what Kruse and his teammates didn't give him. Kruse tallied a goal and an assist and Jack Freko added a goal and two assists as the visiting Mustangs beat the Hornets 4-1 in Darien to again retain possession of the Bell.

Downers South (6-4-2, 1-1 West Suburban Gold) has now won a record six straight games from the Hornets and leads the series 19-14-5. The Mustangs have won 10 of the last 11 meetings and 15 of the past 18.

"It's fun to play these guys," Kruse said. "We know a lot of guys from Hinsdale South, so it's a lot of fun to see everybody. It's a fun game and we get a trophy, which is nice. We'd like to get another one later on [in the season]."

"I think more important [than retaining the Bell] it is good to see us do better finishing-wise. We were a lot stronger up top finishing. We did the first touch well today and it's good to get some momentum. We've got some really good teams next week in Morton and Downers Grove North so it's really good to pick up some momentum."

Momentum has been tough to find for the Mustangs, so a win over the Hornets (1-9-1, 1-2) was certainly not a given.

"Our guys didn't look past these guys at all," Downers South coach Jon Stapleton said. "I don't think we're in a position to look past anybody. We've been up and down throughout the season.
"Tonight was nice match for us. We were dangerous, we countered well, we transitioned well. The goals were all very good goals."
That was especially true for the first two goals, which came 48 seconds apart and broke a scoreless tie. Kruse got the first one, his fourth of the year, when he beat the offsides trap and ran onto a lead pass from Mike Flores and scored with 13:06 left in the first half.
Hinsdale South goalie Jose Moreno, who finished with 10 saves, got a big piece of the 20-yard shot but not enough to stop it.
Kruse then set up the second goal, lofting a high cross from the left corner to Freko, who snuck in behind the defense in front of the Hinsdale South net and sent a hard header inside the left post for a 2-0 Mustangs lead.
The goal was the second of the year for Freko, a senior who felt he should have five goals on the night. Moreno was one reason he didn't, stoning Freko on a breakaway.

"This is a game you really want to win," Freko said. "We don't want to give it up to Hinsdale South. We had five years straight so we didn't want to lose it our senior year. Every game is important at this point for seeding, so you can't let any game get away."

This is the second straight senior class at Downers South that has not lost to Hinsdale South. Kruse said the seniors brought great leadership and energy to this match.
That was true all over the field, from goalie Nick King (four saves) to defenders Patrick Gurdiel, Derek Griesheim and Taulant Beshiri and Scott Holakovsky to midfielder Jon Sleeper, who scored his first goal of the season on a quick counterattack following a Hinsdale South free kick.

Freko assisted on that goal, which finished the scoring with 24:35 to go in the second half. Sleeper used his speed to race past a defender and then some fancy footwork to dribble around the charging Moreno.

"He's been around the goal a lot and that was a great first touch getting in behind," Stapleton said. "I was very pleased with the effort tonight. That's been the big thing is finding a little bit of hunger. We needed that."

Throughout their streak, even though the Mustangs have fielded a wide range of teams, they seem to have Hinsdale South's number.

"I think we just get pumped up," explained Freko, who is 3-0 in Bell games. "Coach played in this game as a player so we want to win it for him. It means a lot to him. It means a lot to all the players.

"Every year [Stapleton] puts up the stats from every year and puts the Bell out there. This is a game we get up for and Coach does a good job of pumping us up."

As a result, the Mustangs attacked in waves, putting constant pressure on Hinsdale South's back line led by Cianelli, Lucas Carlson, Nick Kotsiantos and Mike Meilus.

"They're all very dangerous," Cianelli said. "They can all put the ball in the back of the net and it's tough to defend every single one of them, but we did our best. I've got to give Luke his props; he's a brick wall back there. He's so helpful."

Cianelli and Carlson were brilliant in the back, sacrificing their bodies to prevent what could have been several more goals. The effort did not go for naught as the momentum started to turn when Flores had a penalty kick goal overturned with 2:08 remaining in the opening half when it was ruled he stutter-stepped before shooting.

The Hornets came out swarming to start the second half but the Mustangs went up 3-0 by scoring against the run of play 2:33 after intermission when Flores ran onto a deflected clearing attempt and lofted a shot over the head of Moreno.

The goal turned out to be important because the Hornets, who outshot the Mustangs 14-9 in the second half, got on the board when Nathaniel Michaelis fired a 39-yard missile into the upper right corner of the net just 2:06 after Flores scored.

"I thought our back line played very well," Stapleton said. "The goal [the Hornets] had was a great goal. There's nothing you can do to defend that."

Michaelis, a junior forward, is turning into the dynamic offensive threat the Hornets have long coveted.

"That's his third long one of the year," Cianelli said. "He's just got to keep ripping shots. Nobody on the team could complain when he's taking shots. You know if he's got an opportunity they're going in."

Michaelis showed he's more than willing to launch his heavy shots. He attempted nine of his team's 17 shots, including four more from distances ranging from 25 yards to 45 yards that missed wide left or right in the 10 minutes before Sleeper's goal.
Dean Serritella also had a good chance, sending a long cross from the right wing that was headed for the upper left corner of the net before King leaped to tip it out of trouble.

"I don't know if I've seen a player like Nathaniel that can do that as consistently as he can," Hinsdale South coach James VanDenburgh said. "He's not scared to shoot. He knows that he has the green light on that. We need more of that.

"He was a good spark tonight. He just plays at that high level the entire game, which is nice."

Despite the loss, VanDenburgh was happy that the Hornets played at a high level throughout.

"I like how we started the game with a lot of energy and intensity but DGS is a quality opponent and they rarely will go down from their high level of intensity so I thought we battled really well," VanDenburgh said.
"That's the greatest thing about the Bell game. This is my ninth year and at no point is it not intense, and everyone's all into it. I wish we had that type of intensity every single game."
So does Cianelli, who will graduate without ever seeing the Bell in the Hinsdale South trophy case.
"During halftime we decided to just turn it around," Cianelli said. "We wanted to leave it all on the field."
The Hornets have been doing more of that lately. They now have scored at least one goal in four consecutive games for the first time this season, though they have only one win to show for it.
"It feels a lot better coming out of a game with us not having zero," Cianelli said. "We're starting to get opportunities and we're starting to score, so it feels good."

But as far as the Bell goes, Cianelli is tired of mere moral victories.
"There comes a point where we've got to take the reins now," he said. "We've got to stop being the underdogs. It will come. I have faith in the young ones."