Custom Search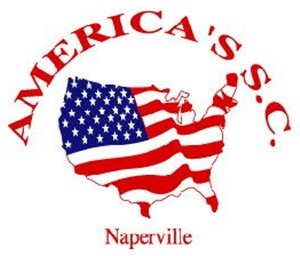 2013 ROSTER

Coach: Brian Allen
Assistant coaches: Mike Ross, Tony Allen

Gus Alvarez
Sr., GK
Jeff Kirshenbaum
So., D
Kennan Grissom
So., D
Austin Lamping
Jr., M
Ryan Russmann
Jr., M
David Tagatz
Sr., D
Dan Massat
Jr., M
Jake Canfield
So., D
Matt Tobolt
Sr., F
*Orlando Tapia
Jr., M
Stefan Harris
Jr., F
*Bobby Mayer
Sr., D
*Charlie Ruff
Jr., M
Mike Woeste
So., M
Zach Schmidt
So., M
Brad Wisser
Sr., D
*Gary Sexson
Sr., M/D
Andrew Perrine
Jr., D
Andrew Grabowski
Fr., F
Skylar Pentico
So., M
Elizabeth Massat
Manager
Bianca Miceli
Manager

* denotes captain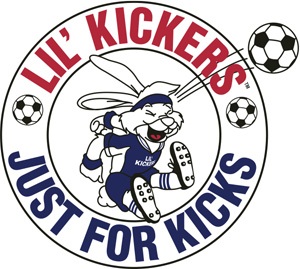 Gators dominate on the road at Jacobs
By Gary Larsen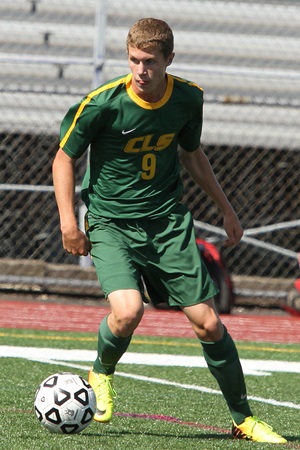 Crystal Lake South's high energy level in Tuesday's 6-0 win over Jacobs wasn't solely attributable to the return of Gators' senior defender David Tagatz. But it sure helped.

After missing last week's games due to the flu, Tagatz returned to his spot on the Gators' backline and brought a fighter's spirit along with him. Tagatz twice stuck his nose into the fray, bloodying it twice to leave and then re-enter the FVC battle.

"(Tagatz) played mid for us for the last two years but we slid him back to that outside spot and he's just a natural," Gators coach Brian Allen said. "He knows how to get forward, how to defend, he's quick with his feet, and the guys feed off of him. He has been dynamite back there and obviously (defender Bobby) Mayer was also back to himself tonight as well."

While Mayer and Tagatz helped keeper Gus Alvarez to his sixth shutout of the season, it was the midfield play of Orlando Tapia, Charlie Ruff, and Mike Woeste that keyed the attack for the Gators.

Jacobs won the game's early few minutes but Tapia and his crew took over from there.

"I guess the chemistry was there today," Tapia said. "We started moving and using all three of us instead of just two or one, and we were moving up as a team. We got more people up, which allowed us to score."

On the other side of the field, Jacobs could have used some of the energy the Gators seemed to have in reserve.

"We've talked about it and talked about it – what it takes to make you successful – but this was just an embarrassing loss," Jacobs coach AJ Cappello said.

"Hopefully we can see them again in the regional but today it was a hundred percent focus. I think that leads to a lack of energy. I don't think we were mentally checked in, be it we were scared or whether kids didn't do what they needed to do during the day to get prepared – I don't know, but the focus wasn't there."

Crystal Lake South (6-6-3, 1-0 in FVC play) netted four goals before halftime to largely put the game in hand. After earning a handful of corner kicks off their attacking pressure, Ruff was tripped in the penalty box at 21 minutes to set up Tapia's PK conversion.

The Gators then struck three times late in the half to put the Eagles in a bad place.


South junior Stefan Harris made it 2-0 when he broke in alone on Jacobs keeper Spencer Dixon in the game's 36th minute. Dixon charged well off his line to stuff the initial shot but Harris stayed with it and coasted in for the empty-netter.

Matt Tobolt got around the left side and scored one minute later, and Harris made it 4-0 at 39 minutes with a lunchbucket effort similar to the one he put forth to score his first goal.

"Those aren't pretty goals but they count the same. Those are work-rate goals," Allen said. "Those goals got the guys involved, got them animated, and that's what we need. It can be a pretty goal or a work-rate goal, but we'll take it to spark everybody else."

Allen then echoed what soccer coaches have been preaching to players for years at the high school level.

"When they put the work rate in, the stuff that nonchalantly we're not good enough at technically, they can make up for," Allen said. "And in reality that technical stuff will usually follow because now they've got a little bit more focus, more edge, and more bounce to their step. So when the work rate is there, everything else seems to follow."

The two teams went into Tuesday's game off of very different recent results. Jacobs (4-9-1, 0-1) played well in three of their final four halves at this year's Hononegah tournament in Rockford, while Crystal Lake South dropped its final two games after playing well against Hersey on Friday.

"I think it was more the preparation we had yesterday, a three-hour training session that lasted forever," Tapia said. "It made us realize that we have to start trying harder and that got the boys jacked up. We're playing Jacobs, which is a big rival of ours, and it was a big goal to beat them.

"The energy level sets our tone. When we go out there fired up and we score, we keep on doing it. We didn't do that at the beginning of the season. When the energy is there, that's when the team starts to get it together."

Cappello traced his side's lack of energy to a precursor element.

"It's a hundred percent focus," Cappello said. "In our games on Saturday we had a great 90 minutes and I felt really good coming into this game. But if you watched our warmup today, you could see that there were maybe two kids that were ready to go."

Five minutes into the second half, Tobolt got his second goal of the game on a freekick from 25 yards out to make it 5-0, and Tapia fed Austin Lamping with a pass at 63 minutes that led to the Gators' sixth goal.

Lamping took a calm touch around second-half Eagles keeper Aaron Camp and blistered a ball to the back netting from 16 yards out.

"Getting those goals right at the end of the first half was key because we could have just sat at 2-0 but we got the third and the fourth," Allen said. "And once you do that in a division game it's really tough to climb out of.

"I felt good coming in that we had a good game plan, but the guys were gangbusters today. They smelled blood in the water and they took it upon themselves to rise to that challenge. We won the middle, and that's huge. We did that against Hersey (on Friday), we didn't do it on Saturday (in losses to Guilford and Springfield), but today we dictated the tempo."

Ean Wilson played with energy for Jacobs in the second half, "and Andy Kaufmann, in all honesty, was one of the kids I thought played good out of the gate," Cappello said. "He's had a good little stretch here and he carried that into today. He was one of the few bright spots for us today.

"You can see when they're focused and the main thing is communication. When they're talking, they're focused, and when they're not talking, they're just not checked in. The parents on the far side were louder than we were today."