Custom Search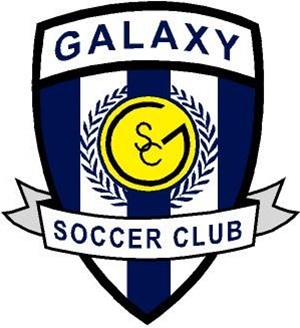 2013 ROSTER

Coach: Scott Steib

Jaime Diaz
Jr., GK
Pat Deroche
Jr., GK
Griffin Claes
Jr., F
Danny Balleno
Sr., D
Tyler Anderson
Jr., D
Connor Hennelly
Sr., M
David Conrad
Sr., F
Sean Kim
So., F
Jack Harrington
Jr., D
Shawn Owen
Jr., D
Andrew Simek
Sr., F
Austin Grzebieniak
Jr., M
Jamie Tausend
Sr., D
Ryan Lauderback
So., M
Casey Slingo
Jr., M
Logan Morris
Sr., M
Jonathan Wilson
Sr., F
Wesley Collins
Sr., F
Jason Frenk
Jr., D
Giles Phillips
Jr., D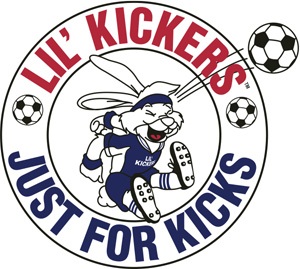 Broncos see unbeaten streak get halted by Cougars
By Darryl Mellema

Nowhere was the wonderful unpredictability of high school soccer more on display than in Thursday's Mid Suburban League clash between Barrington and Conant.

The visiting Broncos came into the match with a 10-1-3 record and were unbeaten in eight matches. The host Cougars stood 4-6-2 and had lost three straight.

But over 80 minutes, Conant dug deep, perhaps rode its luck in the first 40 minutes, then got the only goal of the match and emerged with a 1-0 victory in Hoffman Estates.

As the final horn sounded to end the match, Barrington's players slumped to the artificial turf while Conant's charged the field in exultation.

"We've played some really good teams the last three games," Conant coach Jason Franco said. "We played a Schaumburg team that was motivated and then Neuqua Valley the next day was really good. Then we played Wheeling and it was 1-1 with 10 minutes to go and we gave up five goals. I was wondering what we were going to get tonight."

The goal that decided the match came in the seventh minute of the second half when a Branden Dos Santos right wing corner kick came to Dino Kandalepas unmarked at the far post.
Kandalepas headed the ball into the roof of the net, then sprinted away to celebrate.

"I just saw it going and I thought I had a chance at it," Kandalepas said. "You've just got to attack when you've got a chance like that. You don't get many against good teams. I just attacked it and it went in."

That goal punctuated Conant's best attacking period of the match. For the next six minutes, the Cougars kept the ball in Barrington's half of play, though they were unable to manage a strong effort on goal.

"It's always tough against a good team like this – they're the best team in our conference," Kandalepas said. "We had a couple of chances."

But it was the effort expended in that time, and through the match, that showed the work rate Conant (5-6-1, 3-3) brought to the match.
Twelve minutes into the half, Joey Connolly chased down what seemed to be a lost cause on the left wing, gathering the ball before it went out of bounds. Moments later, Kandalepas worked free, but sent his shot wide.

Then Barrington surged and the focus returned to the Cougars' defense, as it had through much of the first half. Through it all, Conant keeper Patryk Openchowski held firm.

"I felt really focused," Openchowski said. "This is a big team, Barrington. We played a really hot Wheeling team on Tuesday and the result (6-1 loss) wasn't really that hot for us. I really wanted to come out stronger in this game."

Openchowski had been sharp in the first half as well, from the second minute when he had to stop a long shot from Logan Morris. At the midpoint of the half, David Conrad slipped through the defense but Openchowski made the save and he stopped Conrad on a snap shot 14 minutes before halftime.

"It feels good as a keeper to make a great save," Openchowski said. "It boosts my confidence a lot."

But in the final quarter of the match, the Broncos applied ever-increasing pressure, which Conant knew would happen at some point.

"The pressure from really good team is just ridiculous," Openchowski said. "They were dropping some really good balls into the area. My defense did really well and I think I did well, punching out balls and clearing what I could."

Staying organized was one key for Conant defensively. While still looking for chances to break out, the Cougars defended as a team.

"You know who kind of carries at the moment is Chase (Hermanson) in the middle," Franco said. "He just works his butt off and everyone kind of fed off that today. And Victor (Moskal) too.
"Those guys really toe the line and then everyone else does the work, too. But like I said in our huddle after the game, this is what a team effort and a team win feels like."

With the sectional seedings set to come out within the next couple of weeks, a win like Thursday's will certainly help Conant.

"It wasn't a pretty win," Franco said. "But at this point, a win's a win for us. I was starting to think that we'd lost three in a row and we'd be in the bottom third of the sectional, but hopefully this will keep us around the middle. We'll see. You never know who'll vote for who."

Barrington (10-2-3, 3-1-1) sat in reflection after the loss. First the players took time by themselves on the far side of the field, and then had extra moments with coach Scott Steib before boarding the bus to head home.

"This is a game we need to win," Steib said. "One hundred percent, a game we need to win. And I think it's 100 percent a game we should win. I think for much of the game, we were the better team, though the game got away from us and we were scattered after they scored."

Steib said he didn't mind that the post-match emotions resembled the end of the MSL Cup or a state playoff match rather than a late September contest.

"I like that our kids are disappointed," Steib said. "I want them to be frustrated that we left three points out here, or maybe one.
"We haven't been in the championship game for a few years and these kids are motivated for that. I like that they're devastated by it. It means that they care and that they'll show up to training (Friday) and that they'll be focused."

Barrington has a Saturday home match with Rolling Meadows and a Tuesday home match against Elk Grove before Thursday's tilt with Fremd. In that time, the Broncos can show how they will recover from the loss to Conant.

"What I'd like to see is the same thing that happened after our last loss (Sept. 7 to Boylan)," Steib said. "I'd like to see guys show up at practice. We need to be better, and there needs to be focus in practice and in the next game, and I think we'll see that."

From the moment Kandalepas scored and with Conant's resulting surge in emotion, Barrington had a serious momentum swing to overcome in order to work for the tying goal.

"Conant played with a lot of energy after they got that goal," Steib said. "It's hard to play against that. You could see their confidence go and be extremely elevated after they scored."

In reflection, the missed chances in the first half and before Kandalepas' goal in the second half were crucial to Barrington's eventual defeat.

"We had chances where we were behind their defense or chances where we were alone on the penalty spot and we missed the frame," Steib said. "We had three or four times tonight where we just hit the goalie. You've got to be clinical in front of goal, and we've worked at that all season and we aren't great at that."

Steib said he was still not unhappy with the way his team approached the match, either when the teams were tied or after Conant took the lead.

"I thought the first half, we created more chances and were the better team," Steib said. "In the second half, we gave up a set piece goal and it fueled their confidence and energy and we couldn't get it back."

Barrington ended the match depleted by injury. Shawn Owen left the stadium on crutches.

"I thought Shawn Owen's injury hurt us tonight," Steib said. "It made us adjust personnel. That, along with their energy, made it difficult for us to adjust. We're missing Casey Slingo tonight and he's been starting all the time. We were able to be OK with that because we got (Owen) back tonight. He's been out a week.
"So we put Giles (Phillips) into the midfield and he's an adequate replacement for (Slingo) and we were OK. But when (Owen) went out, I've got to consider moving (Phillips), which I don't want to do because we're losing and we just didn't adjust well. We've got some depth in some positions, but center backs and holding mids, we're not super deep."