Custom Search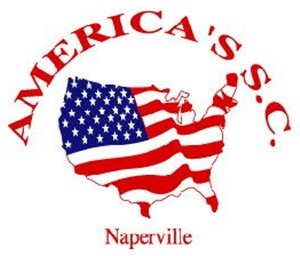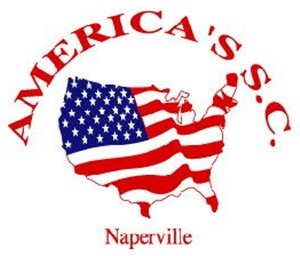 2013 ROSTER

Coach: Eric Willson
Assistant coach: Lee Burke

Chris Watson
Jr., F
Billy Larsen
Sr., GK
Kevin Sabres
So., GK
Jonathan Acevedo
Fr., M
Brandon Stricker
So., M
Nolan Pellitier
Sr., D
Logan Dunne
Sr., M
Jack Fries
Sr., D
Ryan Smith
Sr., F
Lorenzo Estrada
Jr., M
Brad Johnson *
Sr., M
Matt Frederickson
Sr., D
Phillip Legare *
Sr., F
Jake Kerr
Sr., D
Dylan Mientus
Fr., F
Ryan Olson
Fr., M
Nick Graham
Jr., D
Matt Picinich
Sr., M
Erich Olson
Sr., D
Colin Kraft
Jr., D
Alex Brito
Sr., D
Adam Hoffman
Sr., F
Zach Michieli
So., M

* denotes captain
North Stars, Trojans settle for a draw in Pepsi play
By Matt Le Cren
Downers Grove North and St. Charles North reacted to Saturday's 1-1 draw in a Pepsi Showdown consolation match like a hungry man who needs a loaf of bread but is offered only half of one.

They took it.

Both teams came into the match scuffling to get a result.
Downers North had lost four in a row, including three in a four-day span this week while St. Charles North had been shut out in its last two matches after beating Oak Park and River Forest in the first round of the tournament.

After neither side showed much in the first half, they came alive a bit in the second half, with Chris Watson giving the North Stars the lead before Tony Zea salvaged the draw with a late goal for the Trojans.

"It's been a younger team, a lot of inexperience," Zea said. "There's not as much depth as last season. Losing nine starters [to graduation] was a big loss for us so we're trying to work as a team, building the chemistry up."

The Trojans (2-7-3) showed some nice chemistry on the tying goal.
Sophomore midfielder Liam Budnik swerved a 22-yard free kick from the right wing across the crease to Zea on the back post.
Zea, a senior defender, knocked it in with his body for his first goal of the season with 9:03 to go.

"I think it [went off] my shin guard," Zea said. "It was a play that we've been working on. The offensive guys come out and the defense just rushes in. So my first thought was just get to the ball and try to get a body part on it."

It wasn't the first time a defender had set the table for the Trojans.
Earlier in the half they twice had just missed connecting on dangerous crosses, including one by Carter Tome that barely eluded the head of Trace Dimos in front just four minutes before Zea's strike.

The Trojans were feeling a little better than the North Stars because they were able to rally from behind, no small feat for a team that had scored only one goal in the past four games.

"It's definitely a big thing for us because we needed some motivation there because we started to slack and we just needed something to get us through the game," Zea said.
"We've had a long week so it's important to keep it going. It's been a rough start but we're pretty confident that we can keep on rolling and do something good later on in the season."

The North Stars (2-6-2) had been feeling confident before Zea scored as they had forced Downers North goalie Alex Wall to make five of his six saves after intermission.
St. Charles North broke the ice with 18:54 remaining when Phil Legare's pass over the top of the defense found Watson, who converted the breakaway by sending a 15-yard shot to the upper left corner of the net for his second goal of the season.
"Chris has been working real hard for us and I think struggling to get that finishing touch throughout the year and so it was good to see him keep his composure in that situation and tuck the ball away," North Stars coach Eric Willson said.
"So obviously we're happy with him [because] if he can do that more often, he'll be a dangerous forward. We need to be able to score more goals."

But Willson was not pleased with the way his squad performed in the first half.
"I think we were flat from the warm-up all the way to the end of the first half and that's on me," Willson said.
"I'm going to have to find a better way to get them prepared to play a high school soccer game because they weren't ready to do that. We only gave ourselves 40 minutes to get something done."

Of course, as both teams learned, it is tough to get things done in the prestigious Pepsi Showdown. The North Stars were seeded 20th in the 32-team field and the Trojans 21st.

"It's a bunch of quality teams," Zea noted. "You have to make sure you're always fighting. Everyone is a tough win."