Custom Search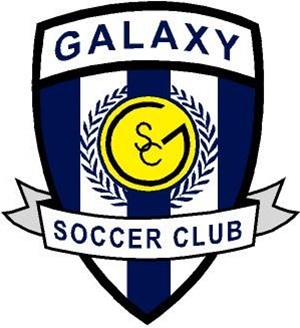 2013 ROSTER

Coach: Ryan Estabrook
Assistant coaches: Brad Jerdee, Dan Miller

Matt D'Onofrio
Jr., D
Ryan Anderson
Jr., M
Jason Lagger
Jr., M
Sam Urben
Sr., D
Calen Colbert
Jr., M
Kyle Muzzarelli
Sr., M
Dylan Lange
Jr., D
Beck Nebergall
Sr., M
Grant Bracken
Sr., F
Matt Sweet
Fr., D
Matt Luetzen
Jr., D
Matt Waldoch
Fr., M
Drew Klaus
So., D
Joe Mozden
Sr., GK
Ryan Ulin
Jr., D
Ethan Nims
Jr., D
Kris Brandli
Sr., F
Vikings put 4 up on Glenbard South
By Darryl Mellema
Everyone knows Geneva's athletic squads sport the nickname "Vikings" – a nod to the Swedish heritage of those who settled the city.

But for 20 minutes on Tuesday night, Geneva's boys' soccer squad turned on the jets and turned into the sharks in a rousing performance that led to a 4-0 victory over Glenbard South at Burgess Field, which was situated on the city's west side when it was built.

The transformation was sudden. Through the opening quarter of the match, Geneva had an edge in chances, but Glenbard South was equally dangerous. But all it takes is a little blood in the water for sharks to head toward a feeding frenzy – and that moment came with 16 minutes left in the half.

Jason Lagger got the ball on the left wing and sent a pass to Beck Nebergall, who had already raced 25 yards up the center of the field on a run unnoticed by the Raiders defenders. Lagger played the ball over those defenders to Nebergall, who controlled, shot and scored.

Four minutes later, Nebergall hit the crossbar from a free kick, but that only delayed the second goal. Matt Luetzen scored that goal 9 minutes before halftime when he first took a shot from the right side of the penalty area that was blocked. The ball came directly to Luetzen again, who fired into the low left corner of the net.

As the one-way traffic continued, Grant Bracken raced in to add a killing third goal with 2:26 left before halftime. And while those three goals left Glenbard South defensively disjointed, Geneva applied its fourth goal just before halftime when Ryan Ulin sent Igor Honore free of the defense. Honore scored to complete a stunning 15 minute period of attacking soccer.

"After the first goal, we just got a spark and everyone kicked in and wanted to get that edge again," Nebergall said. "It was nice to see. I thought we played very well today."

The nonconference victory is Geneva's second in as many matches and leaves the team 3-3 heading into Thursday's match at traditional rival Batavia.


"There was a marked difference between the first 20 minutes of the game, the final 40 minutes of the game and that second quarter of the game," Geneva coach Ryan Estabrook said. "That second 20 minutes is what separated us from Glenbard South. It looked like they had some trouble organizing at the back, and we exploited some of those spots and scored some nice goals."

The four-goal outburst – by four different players – marked Geneva's largest offensive output of the season.

"Goalscoring is contagious sometimes," Estabrook said. "It's a good disease to have. We got our first look at (Honore) tonight. He's been tearing up the JV level and it was nice to see him tonight. He gives us another option up top."

Despite the nature of the scoreline, there was a time when the result of the match was very much in doubt, and the Vikings defense made all the key plays to ensure their first shutout of the season. Among these was a blocked shot 15 minutes into the match by left back Sam Urben which preserved the 0-0 scoreline for another eight minutes.

"(Urben) had a great summer for us, playing games against a lot of other high schools," Estabrook said. "We thought he was primed to have a good season and I don't think his first few games really reflected that. But he's done a better job with his positioning at the back and his intensity level has increased, and consequently, our team has played better."

With the score 2-0, Geneva keeper Joe Mozden made a jumping save that kept a shot from reaching the top shelf of his net. With the two goals that followed, that save was perhaps forgotten, but at the time, it kept the momentum in the hosts' favor.

That defense kept itself organized through the second 40 minutes as it sought to preserve the shutout. Glenbard South reorganized at halftime, though the second half was a battle played out mostly in the midfield.

Geneva kept moving forward to try to extend its lead, but increasingly the focus came on the defense – which never allowed Glenbard South a chance to build hopes of a recovery.

"It's more of a mental game, especially when you have a clean sheet," Lagger said. "You try to not have those mental breakdowns, try to fill in the gaps and stay together as a group."

"We've been working on keeping our shape and not having any breakdowns," Geneva defensive midfielder Jason Lagger said. "We've been working on that for a while now, and we finally got it this game. I thought we kept our focus as a group and we stayed and we backed each other up."

Moving forward, Geneva kept the ball moving from player to player. Each of the goals had strong team elements to it, and the team's play – even when it wasn't scoring – was balanced through all 10 outfield players.

"In practice, we work on those quick combinations and we executed it well today," Nebergall said. "We know how our playing style needs to be, and we did well with it today."

This year's Vikings need that interconnected team play in order to be successful – especially when attempting to score goals, Estabrook said.

"We don't have that (2009 Geneva grad) Shawn Sloane type who's going to change the game by standing out there and imposing his will on the game," Estabrook said. "We don't have that from a scoring standpoint, but we do have some guys who can get that done on the defensive side, guys who can control the game from midfield and make the engine work from there."

After winning its opening match, the Vikings slipped to three straight losses. Now they have won back-to-back matches and the mood was decidedly upbeat as the team headed off the field.

"One of the differences from our last two games compared to the previous ones was (Nebergall)," Estabrook said. "He's got that ball really pinging around through the midfield. Earlier in the year, I think he was trying to do a lot of the work on his own and he was having bodies hanging all over him. It was taking a lot out of him physically and the ball wasn't moving as quickly."

Another player who helped change the pace of the match was freshman Matt Waldoch. Whether moving to support the defense, making surging runs along the right wing or playing infield balls before racing upfield to join the attack, Waldoch had several influential moments in Tuesday's match.

"I've been waiting seven years for someone to ask me about Matt Waldoch," Estabrook said. "He's been coming to our camps since he was a little second-grader. I thought at the time that he had to be the best second grade player in the state. I'm not out scouting other players or anything, but he's a phenomenal player we've known about for a long time.

You never know if a freshman is going to be ready to play at the varsity level from Game One. I think the biggest question for (Waldoch) was how big an influence he would have on the game. There's no question he's in our top 11 or no doubt that he makes us better."