Custom Search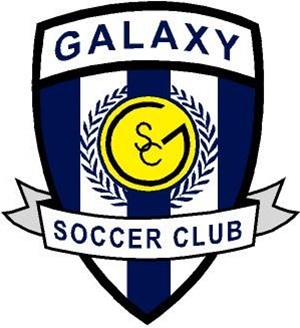 2013 ROSTER

Coach: Ryan Estabrook
Assistant coaches: Brad Jerdee, Dan Miller

Matt D'Onofrio
Jr., D
Ryan Anderson
Jr., M
Jason Lagger
Jr., M
Sam Urben
Sr., D
Calen Colbert
Jr., M
Kyle Muzzarelli
Sr., M
Dylan Lange
Jr., D
Beck Nebergall
Sr., M
Grant Bracken
Sr., F
Matt Sweet
Fr., D
Matt Luetzen
Jr., D
Matt Waldoch
Fr., M
Drew Klaus
So., D
Joe Mozden
Sr., GK
Ryan Ulin
Jr., D
Ethan Nims
Jr., D
Kris Brandli
Sr., F
Vikings fall to rival Bulldogs following late goal
By Chris Walker
The Geneva-Batavia rivalry will never garner the same amount of attention that it does during the football season.

That's a shame.

Last Friday's football game was anything but close, with the Bulldogs rolling to a 49-20 victory in Geneva.

On the other hand, Thursday's soccer match was arguably as exciting as any of the most recent football contests between the two schools, although Geneva's 14-12 win in 2007, that gave the Vikings their first undefeated season in 22 years, was impressive and had fans on the edge of their seats.

Still, last night's soccer game probably most rivaled what transpired nearly 10 years ago on Oct. 24, 2003, albeit at Geneva, when the turf wasn't manmade but usually a gigantic pile of mud by this time of the season. That's when the teams went deep into night and four overtimes after a scoreless 0-0 tie in regulation.

While soccer doesn't have overtime in the Upstate Eight River Conference, it does in football and Batavia's Jake Pierce blocked a 27-yard field goal attempt from Jake Thorsen to lift the Bulldogs to a 20-17 victory.

On Thursday, as the clock wound to the final minute, it appeared as the two teams would have to settle for a 0-0 draw in Batavia.

Wait, not so fast.

After the Vikings turned the ball over on a throw-in, Batavia's Adam Heinz sped upfield and sent a pass to Ian Larson.

"Before I received the ball I looked up at the clock and saw there were 15 seconds left," Larson said. "I just tried to get a shot off before the buzzer."

He did and with 11.4 seconds on the clock, such a classic shot, flew past keeper Joe Mozden, and instantly made Larson the player of the game.

"I kind of had a chance to shoot at the top of the box," Larson said. "I kind of faked the shot and pushed it past the defender and got an open shot, so I took it."

It was obviously a shocking chain of events for the Vikings who were just moments away from a draw.

"It's frustrating to hold (Batavia) without any chances until the end, but then Ian (Larson) makes a great, a brilliant goal," Vikings coach Ryan Estabrook said. "Great players do that and unfortunately we gave him too much space."

Opportunities weren't aplenty for either team. Larson had a very good one with just under 11 minutes remaining but got way underneath the ball and sent it through the goal posts.

"I was a little frustrated after missing that first one," he said. "I just had to redeem myself."

Geneva (3-4-0, 0-3-0) played downwind in the first half, but wasn't able to do much with it.

Freshman Matt Waldoch sent a beautiful cross to junior Calen Colbert with 4:19 left but Colbert ended up misfiring, just wide left.

"We didn't have many good looks on goal tonight and overall our touches were without much rhythm," Estabrook said. "It was our first time playing on grass so that was different but the surface was OK. We just didn't do enough good things."

Estabrook felt that his team controlled the second half, up until Larson delivered the game-winner.

"We definitely didn't dominate, but I think we had a better run of play for 39 minutes. But with 30 seconds left we had the throw-in and they countered because we couldn't possess the ball. It's something we have to think about going forward and playing better."

Losses sting, conference ones sting more, and rivalry ones can leave welts.

"It tough to give that one up because coach had told us over and over that he's a lefty and we had a mental lapse there that really hurt us," Geneva senior midfielder Kyle Muzzarelli said.
"I felt like we played pretty well and controlled most of the game, but didn't get in the few chances we had when we needed to and then we made one big mistake."

The good news about soccer, rather than football, is that you rarely have to wait a full week until you play again. Geneva now has to get ready for old Western Sun foe Kaneland on Monday and then a very good Wheaton Academy squad on Tuesday.

"We've just got to back and play harder in our next game," Muzzarelli said. "We've got to put this one behind us and learn from it. I thought we had a great game in our last game and I thought we played quick and switched the ball fast and were good on defense. We just didn't do enough to win."

Batavia (7-2-1, 3-1-0) will have to turn a page as well, and direct its attention next to Larkin, although the Bulldogs will savor this one for a little while.

"Ian, holy cow, he has been great for us all year so having him return has been something else," Batavia senior John Barnes said. "I'm so high on adrenalin right now. To win this one, I mean it was back and forth and they gave us a heck of a match."

Larson was a late-season call-up as a freshman but spent his sophomore year playing with a club.
During Thursday's match, Ian Larson's father, Gary Larson, mentioned how Ian has toyed around with placekicking. According to Gary, Ian's been able to clear the uprights from 55 yards away.

Wins against Geneva are obviously special, but this one will go down as unforgettable in the history of the rivalry.

"You always want to win against them," Barnes said. "The game didn't go how we wanted it to go, but we'll take it anyway we can get them, and that was quite an ending. We got the win and that's most important."

Bulldog coach Mark Gianfrancesco recognized the significance of a game-winning goal with 11.4 seconds left, but he's unsure if the guys understand the magnitude of it.

"That created a nice atmosphere where anything can happen so you better not leave," Gianfrancesco said. "The guys might not listen to us now, but they're building memories they won't forget."

Batavia goalkeepers John Faraone and Nick Foster combined on the shutout. Faraone got the start but got banged up a bit on an offside call so Gianfrancesco made the switch. He had planned on using Foster in the second half regardless.

The Bulldogs got a bit of revenge on the Vikings. The teams met in a regional playoff opener last year.

"I thought we should've won that game," Gianfrancesco said. "I went to the meeting after with Ryan (Estabrook) and his assistant and I told them that my perception, and I may be wrong, was that we dominated. We hit the crossbar a couple times and couldn't stick it in.

"But we had those moments last year that we looked great but just didn't stick it in and having Ian makes a difference with some of the stuff he does. I didn't pull him off the field tonight."

While the Bulldogs were by no means at their best, they were able to win and they're in the midst of playing their best soccer of the season. They've gone 6-0-1 since losing 1-0 at West Aurora on Sept. 4.

"I think our mental toughness has started to stick," Gianfrancesco. "Last year after two losses we would've been done and come out flat and done nothing for the rest of the season."

A 3-0 effort in the Morton Invite, which included a 2-0 blanking against West Aurora, was an especially good weekend for the Bulldogs.

"We go down there for a tournament and it allows for some team building with no real outside influence and I think that's a big reason why we found success down there," Gianfrancesco said. "It snowballs. I really don't think we would've won this game last year. We saw some fixable things early in the season and have had a nice turnaround."