Custom Search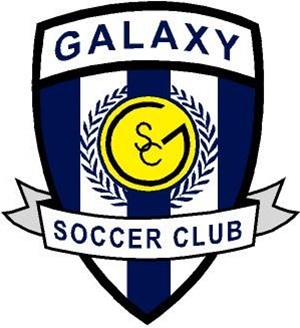 2013 ROSTER

Head coach: Brian Gervase
Assistant coaches:
Matt Maletich, Robert Calder, Scott Gollan
and Kevin MacAnally

Alex Wall
Jr., GK
Ray Greco
Sr., GK
Xavier DaRosa
Sr., F
Liam Budnik
So., M
Tony Zea *
Sr., D
Andrew Zea
Sr., D
Dan Lott
Sr., F
Trace Dimos
Sr., F
Mike Molloy
Jr., F
Jake Maurer *
Sr., D
Jake Stevenson
Jr., M
Colin Andersen
Jr., D
Alex Lucek
So., D
Andrew Slobidsky
Sr., M
Carter Tome
So., D
Brett Pyburn
Jr., D
Matt Metzler
Jr., M
Miles Larson
Sr., M
Sam Crowley
So., M
Jordan Nunez
Manager

* denotes captain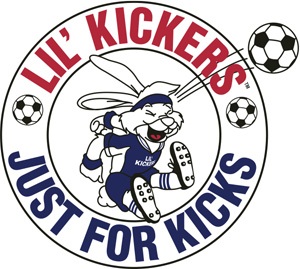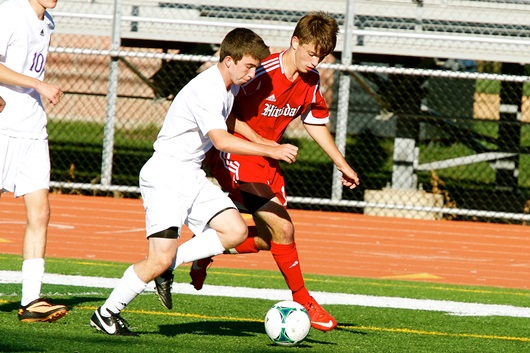 Trojans can't hold off Red Devils
By Matt Le Cren
Photos courtesy of Harrison Bull
Hinsdale Central is tough enough to defeat on an average day thanks to a defense that has given up just six goals in its first 10 games.

But when those defenders start scoring goals, the Red Devils are impossible to beat.

Such was the case Monday afternoon at Carstens Field in Downers Grove, when defender Max Krohn scored two goals and barely missed a third as Hinsdale Central knocked off Downers Grove North 4-0 in West Suburban Conference Silver Division action.

Krohn's goals were the first two of the game and his first two of the season. It was the first two-goal game of the senior's career.

"He's a versatile player so we're lucky to have someone who can really play multiple positions like that and be so strong in the air," Hinsdale Central coach Mike Wiggins said. "He gives us an added piece to the attack."

That is bad news for Hinsdale Central opponents. The Red Devils (9-0-1, 2-0) already have plenty of firepower and have scored 27 goals so far.

The host Trojans were the latest squad to face this Grim Reaper of a challenge. They played tough defense for the first 20 minutes, keeping the visitors out of the penalty area and knocking them out of rhythm.

Then things started to break down. The Red Devils misfired on their first two golden opportunities as Brandon Kim missed couldn't get a foot on a shot set up by Christian Meyer's pinpoint cross on a counterattack in the 21st minute and then midfielder Jack Baderman weaved his way up the middle on a 40-yard run through three defenders before cracking a 10-yard shot over the crossbar in the 25th minute.

Krohn, however, provided the breakthrough with 9:55 to go in the half. The goal was set up when another defender, junior Evan Floersch, fired a 39-yard free kick that was bobbled around the left post by Downers North goalie Ray Greco.


Jack Niestrom then tapped a short corner kick to Meyer, whose laser of an entry pass found Krohn alone on the back post for a pretty one-timer.

The outcome was still in doubt when Krohn struck again 2:43 after intermission, this time chesting a Niestrom corner kick into the Downers North net to make it 2-0.

"It's obviously nice," Krohn said. "We work a lot together on making those runs on the set balls. I got two good balls into me and just did my part and finished it."

Krohn nearly completed the hat trick four minutes later on another Niestrom corner, headed the ball on frame only to see Greco leap to tip the ball into the crossbar. The Red Devils scored on the rebound but were ruled offsides on the play.

It was a taste of things to come for Downers North defenders Tony Zea, Jake Maurer and Brett Pyburn, who found themselves doing way too much long-distance running as the Red Devils attacked repeatedly with direct passes from midfielders Niestrom, Baderman, TJ Schmidt and JD Garnett.

"I thought we stuck to what we were trying to accomplish and we were organized both on the defensive side and connecting passes and trying to get in the final third," Wiggins said. "We've been saying for a while now we want to stay aggressive in the final third and take players on and so once we started to do that I think we started to change things.

"We had a couple of chances in that first 20 that should have been put away but that's how it goes, so I thought we stayed aggressive in both really the attack and defending and that's what makes us good."

The Red Devils were in top form throughout the second half, peppering the Downers North net with 12 shots. They wound up outshooting the Trojans (2-5-2, 0-1) by a 19-2 margin, as goalies Wes Bergevin and Ethan Gama did not have to make a save in recording their team's fifth shutout.

"I think that when we keep pushing it to a team, they can't keep working with it," Krohn said. "Obviously Downers Grove did a great job with it but at the end we started working real well together in the midfield and started to make those runs and then they started to get tired. It's hard to defend when we're passing like that."

The Trojans struggled on defense at the beginning of the season, allowing seven goals twice in the first three matches. But they had improved lately, surrendering only two in the last three outings.

But they were no match for the Red Devils, especially the brilliant Meyer, who notched his second assist of the day when he set up sophomore Sam Johnson's goal at the 26:24 mark of the second half. The senior star then finished the scoring on a breakaway with 12:05 remaining. Garnett got the assist on that one.

"I've said for a while now it's not about what Christian has on a stat sheet that makes him so good," Wiggins said. "I think that it's really all of what he brings to keeping defenses off balance by the way he just creates things both on and off the ball.

"So that's just one of those things that's so valuable. He br
ings just a tireless work rate that is a big part of how we're able to break teams down."

The Red Devils truly appreciate that.

"It's really nice to have a player like that that can set himself up and then he brings defenders to him and it opens up other space," Krohn said. "He's a really good player on our team and it really helps us set up some chances and we were able to finish those chances."

The Red Devils would have done more damage if not for the play of Greco and junior backup goalie Alex Wall, who each made three saves. Wall had the best stop when he rejected Kim from point-blank range on a breakaway.

Hinsdale Central is off until Saturday when they host Naperville Central in a big non-conference test. Downers North gets right back into action Tuesday when it hosts Glenbrook North in a Pepsi Showdown consolation match.