Custom Search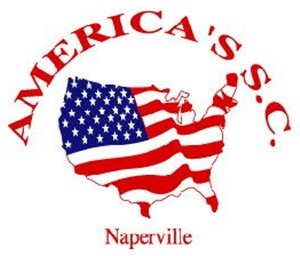 2013 ROSTER

Coach: Brian Allen
Assistant coaches: Mike Ross, Tony Allen

Gus Alvarez
Sr., GK
Jeff Kirshenbaum
So., D
Kennan Grissom
So., D
Austin Lamping
Jr., M
Ryan Russmann
Jr., M
David Tagatz
Sr., D
Dan Massat
Jr., M
Jake Canfield
So., D
Matt Tobolt
Sr., F
*Orlando Tapia
Jr., M
Stefan Harris
Jr., F
*Bobby Mayer
Sr., D
*Charlie Ruff
Jr., M
Mike Woeste
So., M
Zach Schmidt
So., M
Brad Wisser
Sr., D
*Gary Sexson
Sr., M/D
Andrew Perrine
Jr., D
Andrew Grabowski
Fr., F
Skylar Pentico
So., M
Elizabeth Massat
Manager
Bianca Miceli
Manager

* denotes captain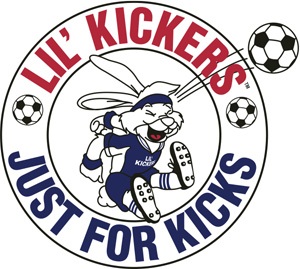 Gators tie Hersey on late Ruff goal
By Gary Larsen
Crystal Lake South had reason to celebrate its play while Hersey was left with the regret of missed opportunity.

The two teams tied 1-1 in opening-round play of the 23rrd Annual Indian Cup -- a two-day, 16-team tournament hosted by Rockton-Hononegah. That draw left different tastes in the mouths of players on opposite teams.

His side's second-half play gave South coach Brian Allen something the Gators hadn't given him prior to Friday, at the Sportscore soccer complex in Rockford.

"I saw onfident team for the first time in ten games," Allen said. "When they play confident, this team has potential."

Hersey got a first-half goal from John Cappuccitti and hung on to its 1-0 lead until the game's final 2 minutes, when Crystal Lake South's Charlie Ruff scored to force the draw. Ruff and Orlando Tapia spearheaded an attack at midfield that saw the Gators have the better of play in the second half.

"I think we started pressing a little higher and we worked a little harder, and we closed down in the final third and got to move the ball around a little bit," Ruff said. "We started winning balls, going in harder, and winning fifty-fifties, and I think that's what turned the game around."
The Gators were chasing a goal thanks to a fine effort through the first 40 minutes from Hersey. The Huskies came out hard and controlled the early action, keeping the ball on South's end consistently and finding some dangerous shots in the process.

Early on, the Huskies' Mike Kaczor reeled off a shot from the right side that got behind Gators keeper Gus Alvarez and rolled freely across the six before a Gator got back to clear it out.

Kaczor is a defender by trade that has been converted to a midfielder by Hersey coach Darren Llewellyan, and the senior created the game's first goal when he raced up the right side with a defender on his hip and fired a shot late in the first half.

Alvarez made a fine save on it but the ball deflected to the far post, where Cappuccitti followed it up and buried it.

"John is always a playmaker and even though Kaczor is a defender in club, he really has good soccer sense and intelligence," Hersey coach Darren Llewellyan said.

Hersey's Charlie Davenport sent a shot high of frame 10 minutes in, and in transition Ruff found space to blister a ball directly at Hersey keeper Cristian Carranza, who hung onto it for the save.

Cappuccitti sent a shot wide at 20 minutes and Alvarez cut off a Hersey serve a minute later. Hersey's Jorge Castro shot wide at 30 minutes, and the Huskies sent another shot wide to start the second half.

Sending good chances high and wide has been a hard habit for Hersey to break thus far this season.

"That's our whole season," Llewellyan said. "It happened against Elk Grove, it happened against Morton -- this is what we do. In training we put them all in but for some reason...

"The negative part is that we should finish on some of those but the positive is that we've been able to create and get those chances. It's really a simple equation; if we finish some of these shots, we'll be okay."

Chasing a goal, the Gators elevated their play after the break, with Ruff and Tapia in the thick of it.

"In the second half today, (CL South's) two center mids really took over the game and changed it," Llewellyan said. "In the first half they were just kind of sending it up, but in the second half they played to their center mids' feet."

After seeing his side lose badly to Elk Grove and Rolling Meadows this season, Allen was happy to see his side step up against a Mid Suburban League team.

"We haven't had a signature game. We've won the games we're supposed to win," Allen said. "So to get a result today against a good Mid Suburban League team, when we've had some bumps against some other quality teams -- hopefully, this will boost our confidence and lead to more good soccer."

Tapia earned a corner kick early in the half, and Alvarez left his line and beat Castro to a ball at the edge of the penalty area and then punched a ball out after a flick from Hersey's Alex Filian, set up by a Connor Reynolds throw-in.

Ruff sent in a hard one-hopper that Carranza handled and Tapia sent a freekick wide of frame from 30 yards out, before the Gators earned a corner kick that went for naught.
Hersey's Kaczor and Cappuccitti each sent shots wide down the stretch.

Austin Lamping earned the corner kick that set up Ruff's game-tying goal. Ruff used a short corner to Matt Tobolt, made an outward run onto the return pass, and took a touch before letting fly from just outside the top of the penalty area.

Ruff's low-flying laser tore through a crowd before deflecting in off a Hersey defender.

"I just cut in. There was a whole bunch of people (in the box) so I just hit it as hard as I could to the back post, hoping we'd get a flick on," Ruff said. "But it just went in off a defender."

"We've given up five goals like that one, on set plays and balls hit hard in a crowd," Llewellyan said. "We're still working on some inconsistencies but at this point I'd say we're a sleeper. If we can pull it together, we can really hurt someone's season because -- again -- we're creating good chances."

Hersey (5-2-1) has given up 8 goals in 8 games this season, which is more than Llewellyan would like, "but Campbell White is a stud back there," Llewellyan said. "Jordan (Rustmeyer) in back has also been very solid."
For Crystal Lake South (4-4-3), Allen was pleased with the way Alvarez communicated with his defense throughout Friday's game, and the job Jeff Kirshenbaum did in the second half in back, in filling in for absent starting defender David Tagatz, who was out with the flu.

Allen also liked the composure Mike Woeste showed in the middle of the pitch in calming the Gators down, a solid showing from senior defender Bobby Mayer, along with everything that Tapia brings to the field.

"With (Tapia) today, we started out wide with him but the minute we moved him to the attacking mid spot, he's been all over the place," Allen said. "He has that freedom and he's as technical as they come. What I love is that kids are feeding off of him challenging. We weren't winning fifty-fifties and he sparked it for us, just by getting a challenge and not backing down."