Custom Search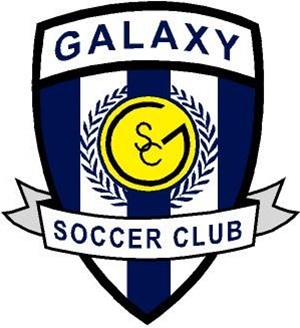 2013 ROSTER

Coach: Rick Carlson
Assistant coach: Dan Edminster

Ricardo Valencia
Sr., GK
Hans Haller
So., D
Allan Santiaguillo
Sr., D
Pat Tucharski
Sr., M/F
Sam Abduganiev
Sr., M/F
Christian Miguel
Jr., M/F
Mike Kotlyar
Jr., M
Hector Herrera
So., M/F
Zach Masciopinto
Jr., M/F
Drew Brauner
So., D/M
Daniel Ramirez
Sr., F/M
Ryan Drum
So., D/M
Antonio Gonzalez
Sr., M
Sean King
Jr., D/M
Nick Pilli
Sr., F
Todor Dimitrov
Jr., F
Brendan Carr
So., M/D
Dillon Eaton
Sr., GK
Matt Hamburger
Sr., D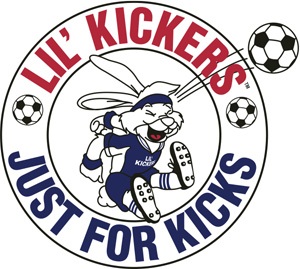 Bison put two on the board vs. Hawks
By Mike Garofola
You just don't shake the trees to replace the 37 goals and 37 assists you lose from your top four graduated attacking players from a year ago.

Not only were Irving Eloiza, Irving Balboa, Demo Drakoulis and Alberto Eloyza the force in the Buffalo Grove offense during its championship season, each could be the facilitator to the eventual doom of its opponent, striking from anywhere at any time throughout a glorious 2012 campaign.

So when your 2013 Bison have put just seven goals into the back of the net in their first nine matches of the season, scoring two in one game almost feels like ten.
"It really did feel like we scored more than two today," said BG coach Rick Carlson, after his side won 2-0 over Hoffman Estates.

"I knew we would have a tough time replacing all those goals and assists we had last season, but my real fear was how we would do in the back. But that has become a real pleasant surprise with Allan (Santiaguillo) leading the way for us back there. And as far as our offense, the pressure is off for now because those guys in the back have and will keep us in each game while the attack catches up."

Defender Santiaguillo has embraced that role.

"We lost some pretty amazing guys who could pass, attack, create and be so dangerous almost every time we played, and almost all of the guys who took their place have little experience playing varsity soccer," Santiaguillo said. "So I guess it's our job in the back to keep the other team out of net for a while."

Santiaguillo has taken a young group in back and formed it into a tight bunch that has allowed a paltry 10 goals in 10 games.

"Huntley, who I feel is the best we've seen this year, put four quick ones in on us at the Hillner Classic early on, but after that those guys have given us a chance to be in each game," Carlson said.

On a breezy but sunny day on the turf at Grant Blaney Stadium, the Bison duo of Zach Masciopinto and Nick Pilli stunned the visiting Hawks (1-6-0) with a pair of rapid-fired goals to all but put the young visitors down for good at the break.


"We've been an even worse scoring team than Rick's," said Hawks manager, Matt Sriver, who has a young, technically skilled side that will take some time to come around while learning on the job.

"We're defending better than we have in a few years, and we have a talented and athletic keeper (Christian Peralta)," Sriver said. "But when mistakes cost us a goal, we have a very difficult time climbing out from underneath because we just cannot find the back of the net."

The Hawks have produced just two goals in the early going, and as Sriver cautioned, mistakes have been the bane of his club. The Hawks failed to mark tightly on the first Bison goal and then failed to clear on the Pilli goal just four minutes after the Masciopinto strike.

"It was great sitting there in the back and watching those two goals, and the chance for a few others from the team," said Santiaguillo.

The Hawks' best look on frame came at the quarter hour when Misael Vargas went wide from 25 yards, but when a more dangerous chance fell to Hoffman's Mark Hauser, Santiaguillo's sharp and timely tackle ended the hopes of the Hawks sophomore to reach keeper Hans Haller, who was between the sticks for regular starter Dillon Eaton.

"Hans, for a big guy, is really one of our top athletes and although you'll almost always see him playing in the back, he showed today he can handle the keeper position for us, even without a lot of technical training at that spot," said Carlson.

The Bison's big man distributed well from out of the box, with team captain Masciopinto yelling out instructions from time-to-time, and the sophomore Haller also made two outstanding saves after intermission, to break the hearts of the Hawks faithful while energizing his club and backline.

After a brief respite on the Bison bench, Masciopinto was brought back on in the 27th minute, and less than 60 second later the three-year veteran put his club ahead to stay when Hector Herrera found Masciopinto, who quickly saw Hoffman keeper Peralta going one way, prompting the junior to send his shot on frame the other way.

Pilli would race into the area to collect a well-aimed freekick from just inside the midline taken by Todor Dimitrov, and drive his right-footed shot from the left of Peralta just inside the far post to make it 2-0 at 32 minutes.

"That second goal was a killer because I thought up until that point we were playing pretty well, and possessing and getting forward," Sriver said. "But like I said, mistakes have done us in, and giving up that second one before the half and then having their keeper stop us early in the second half was big because our work rate and energy fell off after that."

The Pilli goal jump-started the Bison (3-3-4) attack, and a nice piece of combination work starting from outside back Sean King saw Masciopinto, Mike Kotlyar and Drew Brauner all have a touch, resulting in Daniel Ramirez nearly beating Peralta.

Just before that play, Pilli turned a Hawks' defender then sent a nice left-footed cross that Masciopinto came close to catching up to at the back post.

The Bison backline -- which Santiaguillo and his manager praised afterwards -- was just as active in the attack on Saturday. Both King and Connor Reid went forward on several occasions to add numbers, making dangerous runs in the second half when the Hawks were put under for most of the final quarter hour.

"Sean got some quality minutes last year as a sophomore, and has stepped into a starter's role and done very well for us on both sides of the ball," Carlson said. "And Connor (Reid) and Matt Hamburger, as varsity newcomers, have improved with each game.

"(Ryan) Drum is another sophomore who has made his mark in the back, and Hans has been another player who has made that entire unit the strength of this team thus far."

Except for the two quality chances by the Hawks in the second period, the home side managed its two-goal advantage with ease.

Pat Tucharski was a constant thorn in the side of the visitors with several enterprising runs that broke apart the Hawks in their defensive third, while Brauner, Pilli and Dimitrov each took turns creating trouble.

All three Bison had a go against Peralta, the best coming on a dipping drive from 30 yards by Brauner that nearly handcuffed the Hawks' young keeper.

Haller was at his best when he met a close-range shot from Remzi Ahmeti at 53 minutes, and was even better after the Hawks produced a quick counter up the right side that led to another big-time stop from Haller, who bravely came off his line to turn away Misael Vargas.

"Hans isn't a regular guy back there, but he made a couple of big saves when we needed them, and looked pretty good doing it," Santiaguillo said.

The Bison now hope to stay close in the MSL East race, but Carlson knows it might be an uphill battle, despite having a stingy defense, and a deep roster to lean on.

"We're chasing a lot of points that Wheeling and Elk Grove have already earned, and losing four points after drawing 0-0 with Palatine and Prospect isn't going to make it any easier for us the rest of the way," Carlson said.
"But we're making strides each time out, and when you can defend like we can, you can stay in every game and always have a chance."