Custom Search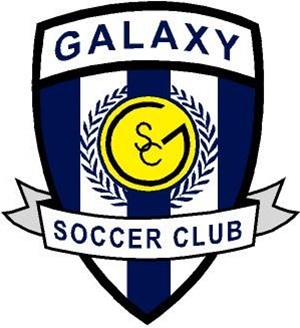 2013 ROSTER

Coach: Ben Beary

Andrew Nowak
Sr., GK
Justin Busch
Sr., GK
Stephen Kobylinski
Sr., M
Christian Valle
Sr., D
Andrew Gott
Jr., D
Zane Kaiser
Jr., D
A.J. Santori
So., F
Mike Parzy
Sr., M
Paul Haile
Sr., F
Tony Estanislao
Jr., M
Marcus Singleton
Jr., F
Juan Garcia
Sr., M
Joey Butler
Sr., M
Adam Jones
Sr., D
Robby Hottel
Jr., F
Miguel Ceballos
Sr., M
Igor Zwada
So., F
Adrian Zawada
Jr., M
Josh Merkel
So., M
Amanda Lozata
Sr., Mgr.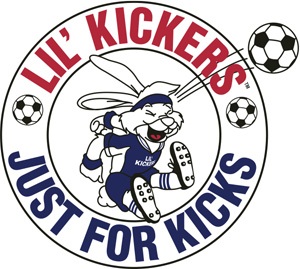 Hawks give Mustangs all that they can handle
By Matt Le Cren

Most schools like to pick a patsy to play against on Senior Night so the veterans can follow the pregame festivities with an easy victory.

That appeared to be the scenario Downers Grove South had lined up on Thursday, at least on paper.

In reality, it was a much different story. The Mustangs needed a shorthanded goal from Jordan Pawlicki in order to knock off upset-minded Bartlett 2-1 in Downers Grove.
The visiting Hawks (0-8-1) outplayed Downers South for long stretches, especially in the second half.

"We were kind of loose in the locker room, ready for Senior Night, not getting into our warm-up and they came out aggressive and all over us," Pawlicki said. "The refs did a great game to let it go and [Bartlett] came out ready to play and we didn't.

"I think we responded in the second half pretty well."

In fact, it wasn't until the Mustangs (5-3-2) had their backs to the wall that the hosts found the spark they needed.

The Hawks, who outshot the Mustangs 9-4 in the period, tied the game at 1-1 with 23:32 to go when Justin Busch's long throw-in from the left wing found the head of A.J. Santori, who nodded it past Downers South goalie Nick King.

Downers South coach Jon Stapleton thought there might have been some miscommunication among his defenders on the play, but the momentum had been swinging toward the Hawks for some time.

The visitors had seen two goals disallowed; one for offsides in the second half and the other on a foul call in the Downers South box with 5:30 left in the first half when King was ruled to have been interfered with while going for a jump ball near the post.

King was spectacular, making 10 saves, and he got help from defender Taulant Beshiri, who knocked a shot from Paul Haile off the line after King was caught out of the net. That play occurred just a minute before Santori's goal.

The Mustangs then were forced to play a man down with nearly 20 minutes remaining on the clock due to a red card.

On the ensuing free kick, Marcus Singleton ripped a 30-yard shot that was on frame but snagged by King, who in the first half had thwarted a similar free kick from Singleton by leaping to tip a dipping shot just over the crossbar.

"We've got to finish our chances but we're playing a lot better, as evidenced in this game," Singleton said. "We were the better team tonight but didn't get the result."

For that he can blame Pawlicki, who received a long pass from Mike Flores and scored on a breakaway with 15:01 remaining. That held up as the game-winner.

"We usually work on not playing direct but Mike, he played a great ball and our wingers played a great game the entire time to open up space for me," Pawlicki said. "We tried to work off each other in the second half."

The goal was Pawlicki's third of the season, two of which have been game-winners. He also beat Oswego East with a header with 1:10 remaining and tallied the game-tying goal in a 1-1 draw with Hinsdale Central in the Red Devil Cup.

"To say the least it was pretty cool, especially with a decent fan section," Pawlicki said. "It was my senior night. I just felt like I owed it to the program and they did a great job of representing us, so it was awesome."

But the Mustangs know their level of play was anything but awesome.

"We didn't play particularly well - we haven't at home yet," Stapleton said. "We've played pretty well in most of our matches but in the two matches we've had on this field, we haven't looked very good, so I don't know what the reason is.

"At least Jordan was able to finish one when it mattered most and being a man down, we're showing some resiliency, which is good. Hopefully we don't have to play a man down again, but coming back and being able to score was a positive."

Pawlicki also had a hand in Downers South's other goal, which came at the 24:52 mark of the first half when he sprung fellow senior Jimmy Kruse on a breakaway.
Bartlett goalie Andrew Nowak came out and did well to deflect the ball up in the air, but it still rolled into the net for Kruse's second goal of the season.

In addition to Pawlicki, Flores, Kruse, King and Beshiri, the Mustangs also honored seniors Scott Holakovsky, Patrick Gurdiel, Derek Griesheim, Sebastian Calderon, Jon Sleeper, Jack Freko, Nick Ambriz, Matt Pabis and Adam Azriel.

"I'm happy for our seniors," Stapleton said. "To get a win on Senior Night is nice, but it's an eye-opener for us. [The Hawks] are good. I know their record doesn't reflect what type of team they have."

The Hawks, who have lost four games by one goal and a pair of others by two, realize that.

"It was tough because we had the momentum and we were dominating the game and they just came down and scored," Singleton said. "It didn't go our way.

"We're all friends on the team. We're having fun but at the same time you're trying to put in work, you're trying to win a game. Coach [Ben] Beary said this was our best game of the year so we're just going to try to come out and top that every night and build momentum."

That's the type of attitude Beary loves.

"We're finally starting to figure it out," Beary said. "As far as overall effort, intensity, their competitive desire, their heart, some of those other things we may have been missing in those other close games and [may have] made the difference, we had it today, and you can see it on the score sheet.

"We've made a lot of changes so it's a never-ending thing to try to solve the puzzle. I know we have the pieces that we need to start pulling some victories out and today was close. It's not very often that you're on the positive side of the attacking column and you still get the loss. It hurts when that happens."

Even so, Beary gave kudos to the victors.

"Give them credit," he said. "They scored their second goal when they were down a man. They never stopped fighting."