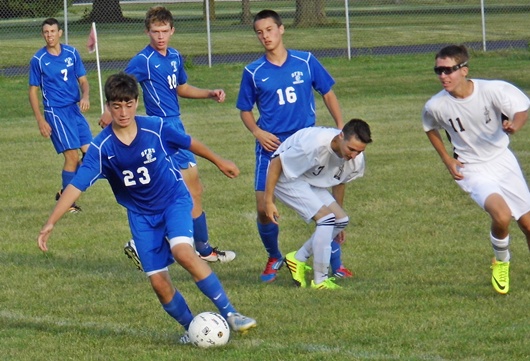 Spartans score four goals to capture initial victory
By Curt Herron
St. Francis and Joliet Catholic Academy had something in common heading into Wednesday's nonconference match.
And that was that neither team had been able to find the net during their opening two matches of the season.
While the host Hilltoppers certainly had more chances to connect, the Spartans made the most of their chances.
St. Francis finally broke its drought in the 14th minute and then added three more goals late in the match.
JCA managed to break through in the final seconds to avoid a shutout as the Spartans claimed a 4-1 win in Joliet.
Joe Wood put St. Francis (1-2) ahead for good and Nick Roehl scored three times within an eight-minute span.
David Johnson, David Gianos and Keenan Corrigan had assists for the youthful Spartans, who started one senior.
Keeper Jon Burke came up with several key stops but watched in dismay as one went in just before the whistle.
Needless to say, collecting some goals as well as their initial win were big achievements for the young squad.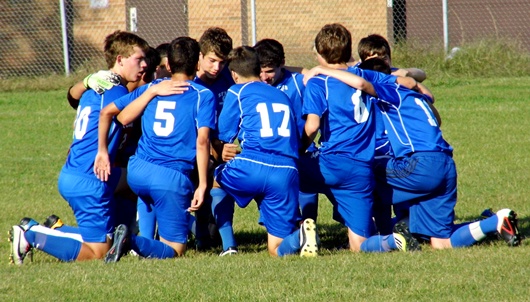 "We scored in the first half but still started off kind of slow," said Roehl, who moved from defense to forward as the match went on. "But then we finally got our heads up and started playing through balls that I could run on to and I was able to finish on a couple.
"We've really matured as a team and we're starting to play together and connecting passes better. It's really a lot of fun to be on this team since we know each other well. This boosts us for Wheaton Academy next week, which will be the first game on our new field."
The Spartans fell to Wheaton North and Buffalo Grove in their first two matches at Lake Park's Hillner Classic.
Coach Kristin Keigley's squad returns to that event for contests this week with Downers Grove North and York.
Suburban Christian Conference play gets underway next week when they play at Marmion and host Wheaton Academy.
St. Francis hopes to continue to make improvements before meeting up with its two big league rivals next week.
"One of the things that we have to keep in mind with this team is that they're very young and they haven't played much together," Keigley said. "We graduated 13 seniors so I'm playing around with our lineup every time that we make substitutions.
"But these guys have a great work ethic. In games they dig in and go up against the biggest kids without a problem. We've seen progress when it comes to playing with each other. The guys really like each other so everybody pretty much gets along."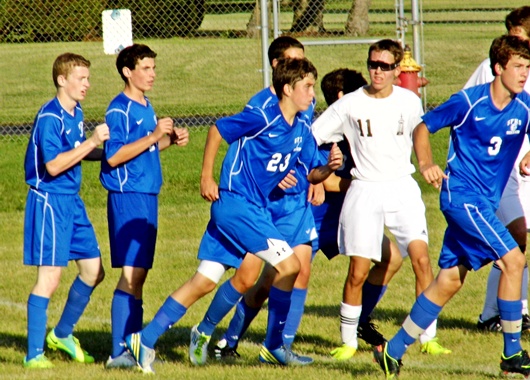 Both sides had chances in the early going as Tommy Paige sent a pair of free kicks that Burke hauled in.
Shortly after bouncing a liner off of the post, Wood scored on a header following a free kick by Johnson.
Burke was forced to make stops on Jared Olson, Lorenzo Reyes and Ryan Lees as the hosts kept up the pressure.
Late in the first half, Zach Bess had a try deflected by a defender and Corrigan had a header that was halted.
Following the break, Brian Cochrane was wide after a long counterattack after Burke denied Olson and Reyes.
About a quarter of an hour in, Roehl was thwarted on a free kick and Colin Scharf was denied on a header.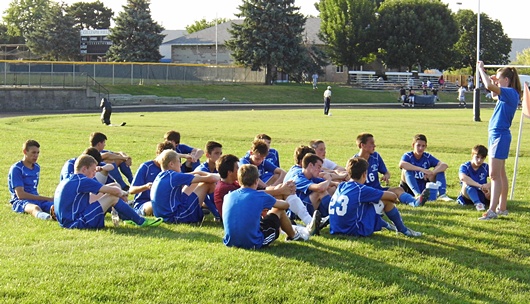 With about 10 minutes left in the match, Roehl struck for the initial time, following a pass from Gianos.
A short time later, Corrigan found Roehl, who connected from close range to give the visitors a 3-0 lead.
Not long after Burke stopped two more tries, Roehl stole the ball and made a shot that went in off the post.
It looked like Burke would get his shutout after making consecutive saves on close-range efforts by Olson.
But just as the match was about to end, Paige connected on a long attempt for JCA's first goal of the year.
The lone senior in the Spartan starting 11 was Joe Denny, who played on defense with Roehl and Johnson.
More than half of the starting lineup consisted of sophomores while three juniors also got the initial call.
Timmy Pisarski, Ian Hart, Michael Downs, Bess, Cochrane, Denny and Roehl are the seven returnees.
"We combined our passes, were lucky enough to defend well and we got Nick up top and he scored some goals," Pisarski said. "We definitely took advantage of our opportunities and were able to put them away and came out with our first win.
"We all get along really well and it's good to have that on a team. Everybody bonds really well and that's good to have on the field since our chemistry goes from there. I like how well we all get along and how we can tell each other what they need to do to get better."