Custom Search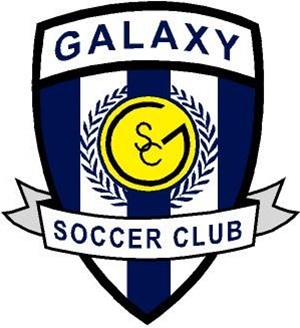 2013 ROSTER

Coach: Jim O'Hara
Assistant coaches:
Meghan Gleason, Fernando Nieto

Trevor Hansen
So., GK
Jordan Schure
Jr., M
Travis Foust
Jr., D
Matt Farley
Sr., M
Emmanuel Bofah
Sr., F
Grant Smiley
Sr., M
Tyler Petprachan
Sr., M
Jake Novacek
Sr., D
Nick Anweiller
Fr., F
Logan Wright
Sr., F
Mike Rago
Sr., D
Sam Puglisi
Sr., D
Austin Collier
So., F
Austin Hansen
So., M/F
Christian Esparza
Sr., M
Garrett Gathman
Sr., D
Alex Lynch
So., M
Cade Fink
Fr., GK
Jake Farley
Fr., M
Adam Bruyere
Jr., M
Tigers tie East Aurora in a barnburner
By Eddie Burns

The season is barely ten days old, but East Aurora and Plainfield North battled as if the season was on the line.

The Tomcats and Tigers played to a 1-1 draw on Thursday night in Plainfield. The contest was played as part of the Lemont Invite.

"If people witnessed this match and weren't a fan of soccer before, those same people definitely would be now after watching that," Plainfield North coach Jim O'Hara said. "That was fun to watch. Plenty of action all over the field."

There definitely wasn't a lack of excitement on both sides. The host Tigers (4-0-1) started the scoring early as Logan Wright scored his seventh goal of the young season not even 3 minutes into the match.

Tyler Petprachan put the Tigers' goal in motion as he played the ball to Austin Collier, who then flicked the ball to Wright. Then Wright found himself one on one with Tomcats' goalie Adrian Duron. Wright managed to beat Duron for a 1-0 lead.

"I saw that their goalie was coming out," Wright said. "I knew I had to kick it below of chip high and I decided to go low and I slipped it past him."

The Tomcats (3-0-1) picked up their level of play and eventually they pulled even when Julian Chavez converted a penalty kick, which beat Plainfield North freshman goalie Cade Fink in the 14th minute.


The play remained even on both sides as they went to intermission tied. The play turned fast and furious in the second half. East Aurora's possession style of play gave Plainfield North fits at times, especially in the defensive back.

The Tigers' back row was up to the challenge as defenders Travis Foust, Grant Smiley, Jake Novacek, Sam Puglisi and Garrett Gathman held the Tomcats' attack at bay.

"(East Aurora) was always there," Gathman said. "They are so quick and fast. They are a good program. I was glad we were able to keep our heads, most of the time, play physical and we stayed within the rules of the game. We competed and played hard and I really liked seeing that."

The Tigers lacked intensity last year and O'Hara thinks that won't be a problem thanks in part to the leadership shown by Gathman and Wright.

"Garrett is a true leader," O'Hara said. "It is not often, as a coach, that you get to coach a true leader and that is how I would describe Garrett. He is vocal, but he also shows it how he plays out on the field at the same time. The same Garrett you saw out on the field tonight you will see out at practice. He is another coach on the field. It is nice to have that type of player on the team."

Both sides each generated several scoring chances in the second half. East Aurora's best chance came in the 76th minute when Oswaldo Barajas played a ball right to teammate David Sanchez, who then dribbled past Fink only to send his shot wide of the frame.

The Tigers had three great opportunities in the final minutes as well, but they were unable to finish.

"That finish was intense," Petprachan said. "We picked it up at end and created some chances, but we just couldn't finish. They are really, really quick and play at a fast pace. We need to play to feet more and not so direct. We created some chances, but we have to learn how to lean over the ball and finish."

O'Hara was really encouraged by the second half.

"I was surprised that none of the scoring chances either side had went in, but that is soccer," O'Hara said. "Anyone who watched the second half saw the work, effort and heart was there. East Aurora was the type of team that we couldn't play with in the past. They've had our number the past few years, but as far as a confidence builder … this is a type of team we have to beat. We showed that is an attainable goal, if we want to win a regional title."

Despite the outcome, Wright still said that the match felt like a loss.

"It certainly does not feel like a win," Petprachan said. "Our goal is to come out and win. We didn't do that, but we'll learn from this."

The teams will finish the tournament on Saturday with matches in Lemont. The third-place match is set for 10 a.m. and the championship match is at noon.