Custom Search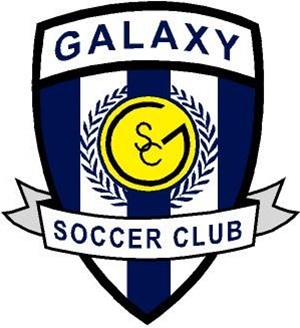 2013 ROSTER

Coach: Willie Filian
Assistant coaches:
Charlie Gries, Aaron Morris, Javier Rivera
Charlie Filipek, Shannon Krywanio

Raul Arreguin
So., GK
Evan Braun
Jr., D
Kyle Clancy
Sr., D
Tyler Curylo
Jr., M
Rafael Esquivel
Sr., M
Alejandro Vidal
Jr., M
Dan Cushing
Sr., F
Brian Mars
Jr., D
Sergio Hernandez
Sr., F
Tadeo Lara
So., M
Kyle Leber
Sr., GK
Jahir Flores
Sr., M
Jorge Martinez-Avalos
Sr., F
Fabian Tovar
Jr., F
Brannan Harding
Sr., D
Kevin Burke
Jr., D
Gavin Falotico
Jr., M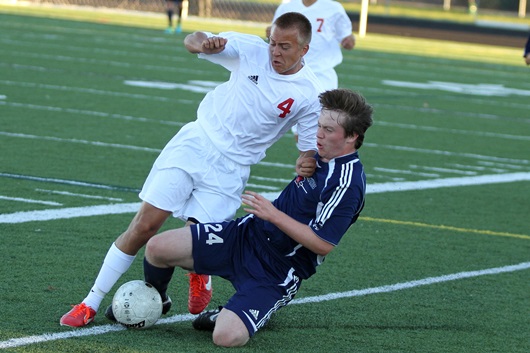 Pirates post another shutout in win over Lions
By Gary Larsen
A game-tying goal never came but Saint Viator scrapped and clawed and fought for one against Palatine on Thursday.

Because that's what Palatine makes you do.

"Coach said we needed to outwork them, and that's usually our game plan," Palatine senior Gavin Falotico said. "We don't necessarily have the greatest skill but we're willing to put in the effort. (NBA star) Kevin Durant always says that hard work always beats talent when talent fails to work hard, and I think that's kind of how we got that goal."

Palatine (3-0) also scored the way Palatine scores, on a play that began with a Falotico throw-in at the game's 15-minute mark.

The ball came off a crowd in the goalmouth and hit the carpet, where the Pirates'Sergio Hernandez sent it back towards the far post. The ball fell to teammate Jahir Flores, who buried it in a crowd from point-blank range.

"You've got to be more aggressive when you go up against them on set pieces," Saint Viator (2-1) senior Nick Winter said. "But we should have capitalized on some of our set pieces, too."

Palatine's Dan Cushing reached the endline on the left side in the game's opening minutes and sent a ball to the near post for Curylo, but Viator keeper Tom Martin cut it off. Palatine's Kyle Clancy sent a long ball ahead that Curylo took deep on the left side but his cross went wide at 4 minutes.

Viator's Ethan Wolf sent a long throw in that Palatine keeper Kyle Leber snared out of the air at 6 minutes, and the Lions earned a corner kick at 8 minutes with Leber saving an ensuing head shot.

Leber elevated to snare another Wolf throw-in a minute later. Falotico tossed a bullet to the near post at 16 minutes that gave Palatine a corner kick, and Falotico took another dangerous throw at 17 minutes.

Cushing went wide with a hard shot at 18 minutes, Clancy sent in a freekick that Martin saved, and Curylo intercepted the outlet, racing to the endline and earning another Pirates corner kick at 21 minutes.

After a back-and-forth first 20 minutes, that's when Viator took hold of the game's momentum.

"We started to pressure them hard and had two or three chances in the six in the first half," Winter said. "We just couldn't put them away. Palatine is always a physical team and they always come out strong. I guess we weren't really ready for it to start the first half but then we started playing better. We just couldn't get one."

A Wolf throw led to a Lions corner kick at 27 minutes and Falotico headed out another dangerous Wolf throw at 34 minutes.

Leber dove to his right to stop a Viator freekick at 35 minutes with the deflection rolling across the goalmouth. Viator earned another freekick from 30 yards out at 37 minutes with Leber punching the serve away.

Wolf sent a throw to the near post that Winter got a foot on at 38 minutes, sending it past a charging Leber, but the Pirates' Evan Braun cleared Winter's shot off the goal line.
Leber left his line and grabbed a final Wolf throw-in in the final seconds of the first half to keep the sheet clean in the face of a strong spell of Viator pressure.

"We dodged a few bullets," Palatine coach Willie Filian said. "It's tough to be on the other end of a long throw like that all the time. I can imagine what teams feel like against us because (Wolf) can really throw. So it was good for us to practice how to defend it."

Winter knows that his side will only benefit once it begins to capitalize on Wolf's throw-in bombs.

"We just have to find a way to get those in the back of the net. We get the flick on and it's there but Leber was coming out and getting them pretty good. But we have to find a way to put those away."

Filian's Pirates, of course, have a long history of scoring on set pieces. Throughout the game, Falotico showed that he's one of the best target players around on balls served in the air.

Unfortunately, he also has one of the best long throws you'll see at the high school level, leaving Filian with a perpetual dilemma.

"We had the same problem last year. (Jeremy) Velinski took a lot of our throws and he was also our best guy in the air," Filian said. "But we can mix it up. We've got a couple of other guys -- like (Kevin) Burke -- that can get into the box and such, but Gavin is kind of a man-child. He's a seventeen-year-old in a 25-year-old's body. It would be nice if he could throw it and then have him run onto the end of it."

While the Pirates earned a handful of corner kicks and deep throw-ins in the second half, Saint Viator spent the second 40 minutes applying steady attacking pressure.

"We didn't deserve to win the game but we didn't deserve to lose it, either," Taylor said.
"(Palatine) comes at you, they're high-pressure, and it never stops. My kids have to read that … but I thought in the second half of the first half we dominated, and played well in the second half as well."

Viator's Spencer Moore sent a decent chance just wide at 43 minutes, then took a corner kick that went for naught. The Pirates' Braun sent in a hard shot from distance that Martin saved, Falotico headed out a Wolf throw at 55 minutes, and Martin handled a long Clancy freekick a minute later.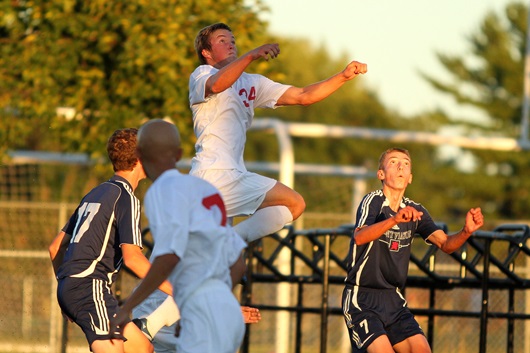 Viator's Zach Gyuricza intercepted a clearing attempt near the touchline and raced with it to the endline to earn a corner kick at 64 minutes, with Leber saving an ensuing head shot taken by Wolf.

Martin hit the turf to save a Falotico blast from long-range at 68 minutes and Palatine's Sergio Hernandez took a ball to the corner and hammered it off a defender to earn a corner kick at 71 minutes.

The game's final 10 minutes saw Saint Viator push hard for a tying goal that didn't come. The win for Palatine kept the Pirates perfect on the year and Filian's side has yet to give up a goal through three games.

"We had a couple guys playing out of position tonight," Filian said. "One of our center backs and one of our holding players in the middle are both hurt. So Kevin Burke, who usually plays an outside back, was solid in the middle for us today. Tyler Curylo is usually an outside midfielder and we pulled him into the center. They both held their own, played within themselves, and it's tough to put them in a spot like that against a good team but they played well."

Falotico also tipped his hat to Palatine's boys in back.

"I love them," Falotico said. "It's hard to find in high school, especially coming from other clubs, to find that trust. It's a hard thing to build. But I've played with Kyle Clancy and Kyle Leber for a few years, and Kevin Burke and Evan Braun, and we just have a whole line that we can trust."

Palatine hosts Buffalo Grove in an MSL opener on Tuesday, while Saint Viator travels north of the border today to take on Marquette University High, a three-time defending state champion in Wisconsin.

Thursday's game against Palatine was a solid test and a good showing for the Lions, heading into Friday's game.

"After the game I asked the kids 'tell me when they came down on goal dangerous in the second half and we thought they were going to score?'" Taylor said. "They got a couple of corner kicks but they never came running at us where we thought they could score in the second half.

"I'm happy with how we played. We switched Javier (Romero) and (Ryan) Henry in back with (Wolf) and that's when we started playing well today. We started to control the ball after we made that switch."