Custom Search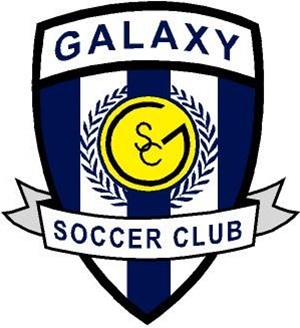 2013 ROSTER

Coach: Paul Labbato

David Fiflis
Jr., GK
Nick Jumic
Sr., GK
Peter Nolan
Sr., GK
Michael Andrews
Sr., M
Danny Thomas
Jr., D
Kevin Kokaska
Sr., F/D
Harry Hilling
Jr., M
Cole Gilchrist
Jr., F
Sam Contreras
Sr., M
Cristian Sanchez
So., F/M
Grant Thomas
Jr., D
Frankie Kocimski
Sr., F/M
Matt Murphy
Sr., F
Emilio Godinez
Sr., D
Peter Kass
Sr., D
Pearman Clarke
Sr., F/D
Shunsuke Fujii
Jr., M
Pijus Dzidolikas
Jr., M/D
Spiros Kass
Sr., F/D
Leo Gabrek
Jr., F/M
Joe Lupano
Sr., D
Dustin Warf
Sr., D
Patrick Duncan
Jr., M
Lions answer the call against St. Charles East
By Darryl Mellema

There is a soccer cliché that goes: It was a game of two halves.

Of course all matches have a first half and a second half. But sometimes the difference from one to the other really is like watching a door swing one direction, and then swing the other on its hinges after halftime.

Wednesday's St. Charles East-Lyons Township nonconference match provided the perfect illustration of that time-worn phrase.

St. Charles East (2-0-1) dominated the first half, scored two goals and seemed on the verge of sending the visitors home after administering a comprehensive defeat.

But then Lyons (1-0-2) worked through its own gears, got the spark from an early goal and finished the 80 minutes having more than contributed to an enthralling 2-2 match.

"It was definitely a tale of two halves – that's the best analogy there," St. Charles East coach Paul Jennison said. "We were two-nil up and very comfortable. Two-nil's the worst lead in soccer. We told them at halftime to not think the game's over – this was a quality team we were playing. They know what they're doing and they're going to work to turn it around. And they did."

Both the Saints and Lions are among the best teams in the Chicago suburbs, and possibly the state, this fall and each has a long history of success in boys' soccer. This is why the teams met on Wednesday in pitched battle before a strong Norris Stadium crowd.

"That's one of the reasons (Lyons Township coach Paul Labbato) and I are so keen on this fixture," Jennison said. "We believe both teams play in the right way. We know that each program has a good bit of history and quality. We know it's early in the season."

Labbato concurred that one of the reasons the teams schedule this match is to get exactly what each got on Wednesday – high intensity competition in just the second week of the regular season.

"We schedule games like to this to put our kids in the kind of situations to know the kind of effort you'll have to put in to play at the end of the year," Labbato said. "We go from one big game to the next. We challenge our kids to get up and feel what it's like in every moment. Then we get kids into the match and see how they react. (St. Charles East) won't lose many matches. They're well-coached and have no weaknesses in the positions. They're solid down the middle and fast – and they're good."

The season is still incredibly young, but Jennison said Wednesday's match had the competitive component that games you often see in late October.

"For the third game of the season, I'll tell you what, that was as good as the state final's going to be," Jennison said. "There were two quality teams going at it. There were tackles going in, saves made and shots taken. If ever you wanted an advocate for high school soccer, that'd be it right there."

Lyons Township had an early chance when Cole Gilchrist tested St. Charles East keeper Mike Novotny. But when the ball eventually went into the net, it was at the other end of the field and the Saints' Jacob Brown was the scorer. Brown volleyed a shot into the net after an initial Saints shot had been blocked.

"That was a heck of a finish – he put it away in the top corner," Jennison said.
Brown's goal came with 16:51 left in the first half, and the hosts doubled their lead 14 minutes later when Rob Wolak volleyed another shot into the net.

"That's one of those where the ball comes to (Wolak) and you take it right away and there it is in the top corner," Jennison said.

After struggling to create through the first half, the Lions attacked from the opening kickoff of the second half and Matt Murphy forced Novotny to make a save in the third minute of the half.

"We thought we played OK in the first half," Labbato said. "We had some marking mistakes that had some guys open on the back post and in front of goal, and they buried them like a good team would. We felt like we had some marking issues and we felt like they were winning every ball, that they were going harder for every ball. We addressed that and challenged our guys to be harder to the ball and make a game of it."

Ten minutes into the half, Murphy got the ball on the left side of the penalty area, and the senior hit a hard, low drive that went into the goal at the right side netting.

"That goal, Cristian Sanchez knocked the ball in past the keeper and Murphy gets to knock it in – it's just a great one-two punch up there," Labbato said.

The Lions continued to press the Saints and were rewarded with 22 minutes to play when a high ball in the penalty area came to Murphy, whose headed shot went over the Saints' defenders and keeper into the net.

"It gets more intense and we found a way to get the ball past the keeper," Labbato said. "Those head balls on corners and long throws, it's all about decisions by the keeper and defenders and it is what it is. One millisecond earlier, (Novotny) might have punched it away. It's fortunate for us that we were able to punch it in and to flick it with the right angle under the crossbar."

While both teams battled in the final quarter of the match, neither was able to force a breakthrough.

"We didn't really create that much in the second half, so 2-2 is probably a fair result," Jennison said. "Both teams can walk out undefeated and I don't think either coach is going to be disappointed about that."

The match was played at a high rate of speed and tackles flew in all over the pitch – bringing a physical element not always seen in high school play. This physicality was welcomed by both coaches, who recognized that the best teams need to be able to play in this way just as they must have great technical ability.

"Seeing the tackles that were going in, you can see that both teams were thirsty for it," Jennison said. "If there's anyone who knows anything about soccer, they'd want to be playing in that game. That's all energy and purpose. You're not just going out there to hit people – you're going out to win the ball. You can't ask any more of your team to have them out there throwing their bodies in the way of the ball, giving everything – that's what it's all about."

When tackles became robust, the officials stepped in to ensure play returned to its high competitiveness. And Lyons ended the match with 10 men after a red card violation. But even that took nothing from the nature of the match.

"These boys want to play in games like this," Labbato said. "These are the kind of games they're going to remember the rest of their lives and so these are the kind of games we want to schedule and play on a constant basis because it's fun."

Especially in the first half, St. Charles East junior defender Kyle McLean produced an immense performance for his team by stopping Lyons Township attacks and then sending an intelligent pass upfield.

"He was great," Jennison said of the central defender. "He's been a great find for us this year. He looks great considering this is his first year on varsity. He looks very composed and he's only going to get better because he's going to learn. Both him and Kevin Heinrich back there look great – the whole back four looks very tidy."

St. Charles East has two senior goalkeepers, and Jennison has been playing both Novotny and Chris Lucatorto equally – a pattern he said he does not foresee changing.

"They're going to go a game each and as I say, you want to see them step up," Jennison said. "We'll see if one of them decides to be the better of the two. It's a nice headache to have; you like to have two quality players trying to show they're the best, because that's only going to help the team."

Labbato said his team's early performances have been very positive. The competitive road does not get easier. Saturday, the Lions travel to Oak Park and River Forest, and then play York before entering Pepsi Showdown competition.

"I like the way we attack," Labbato said. "When we're 'on' and winning the ball, we have creative center mids who can make it happen in the attack and then we have forwards who can go to goal and finish. We can get to goal and create opportunities."

Labbato said his defensive unit is still forming itself through the early matches – but he sees what it can become.

"It has the potential to be a lockdown defense," he said. "You saw in the second half that when they're focused and doing their jobs, they have the potential of slowing the other team down very well."