Custom Search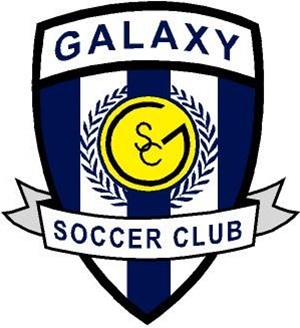 2013 ROSTER

Coach: Mike Wiggins
Assistant coaches:
Brian Drelicharz, Marko Milincic
Michael Smith, Jack Ferraro
Dan Scheldrup

Ethan Gama
So., GK
Wes Bergevin
Jr., GK
Jimmy Walker
So., M
Josh Meyer
Sr., D
Sam Johnson
Jr., F
TJ Schmidt
Sr., M
Bryan Loebig
So., M
JD Garnett
Sr., M
Brenton DeGeer
Sr., D
Max Krohn
Sr., D
Christian Meyer
Sr., F
Evan Floersch
Jr., D
Brandon Kim
Sr., F
Alex Knight
Sr., F
Clark Grosshans
Jr., M
Daniel Lillard
So., D
Sebastian Skiba
Jr., M
Jack Baderman
Jr., M
Justin Yi
Jr., M
Will McGowan
Jr., D
Manos Proussaloglou
Sr., M
Jack Niestrom
Jr., M
Ben Norton
Manager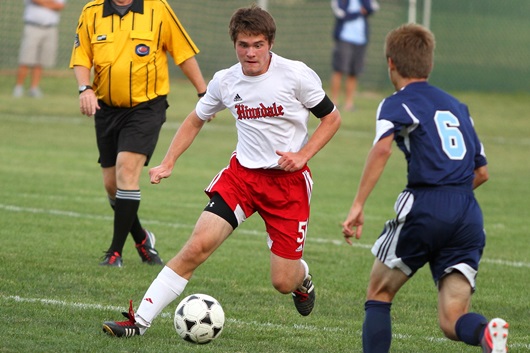 Red Devils, Mustangs draw 1-1 in Invite opener
By Dave Owen

The band played on, even if the soccer teams didn't.

A tightly contested battle between Hinsdale Central and Downers Grove South ended on a bit of a sour note Tuesday, as the first round Hinsdale Soccer Invite match was called due to darkness with 6:09 left to play and the teams tied 1-1.

As play halted on the Red Devils' unlit Centennial Field, the Hinsdale Central marching band practiced under the glow of the football stadium lights at the adjacent field.

"It was increasingly difficult," Downers South's Derek Griesheim said of the darkness. "It started to get dark and I kept waiting for the lights to come on, and there are no lights. I didn't think they would call it early though because it affected both teams the same."

"Obviously safety was a big issue," Hinsdale Central senior Christian Meyer said. "It would have been nice to be on the football field, but I guess the marching band had to use it. It was disappointing that we didn't get six more minutes because I thought it was a good game."

Meyer was one of the shining stars of the game, as he flicked an 8-yard header off a perfect free kick from midfield by teammate Evan Floersch into the net for a 1-0 Hinsdale Central lead 1:24 before halftime.


"Evan Floersch sent a good ball in," Meyer said. "Hinsdale Central historically has been pretty dangerous off set pieces, but that was the first goal we've had off a set piece this year. That was nice to get."

That goal late in the half followed a similar set piece finish in the first minute of play that was nullified by an offside call. Floersch's 30-yard free kick was headed off the crossbar by Jack Niestrom, then rebounded in by Max Krohn before officials negated the score.

That near miss of a quick strike set the tone for the first 60 minutes of play, when the Red Devils' speed regularly tested Downers South.

Having outscored two opponents 6-1 coming in, Hinsdale Central (2-0-1) kept the heat on Mustangs' goalkeeper Nick King from the start.

King made nice diving saves on Meyer and speedster Sam Johnson in the first six minutes of play, and King later outjumped Meyer to tip and then grab a high 40-yard Floersch direct kick deep into the box.

"This wasn't one of our better games, but we still had flashes of what we've shown in the first two games," Meyer said. "Sam's obviously really quick, and some of our attacking midfielders like Jack Niestrom and Bryan Loebig are good going forward. This year we have a lot of options."

"They're a very good team," Mustangs' coach Jon Stapleton said of Hinsdale Central. "They're big and strong, and they're so skilled on their set pieces. I was proud of our kids for finding a way to come back and tie this game. It's a good result for us. Too bad we couldn't finish it off. I was very proud of our kids because this is not an easy team to defend or play against."

Downers South refused to wilt under the early relentless attacks, and just missed a tying goal with 7:40 left in the first half when Jason Galik sent a header off the post via a Jack Freko cross. That frenetic sequence ended at the other end of the field, when the Red Devils' Niestrom sent a Johnson cross just over the net.

"No. 4 (Johnson) with his speed got through a lot of times," Griesheim said, "and we got lucky that he didn't put one in the back of the net because he's really fast.

"Their forwards were really good, but they had three in the back and we took advantage," Griesheim added. "We knew they were going to try to funnel the middle, so we tried to keep the play wide to kind of take them out of their element. We tried to work it through the middle also to keep them from playing their game and play our game as much as possible."

Griesheim was in the middle of the second half's two biggest plays.

On a Niestrom corner kick 10 minutes into the half, Griesheim blocked a point blank shot attempt by Krohn to help keep the score at 1-0.

Then with 15:08 on the clock and darkness starting to play a bigger factor, Griesheim's 45-yard direct kick set up Jordan Pawlicki's eventual tying goal.

"I took the free kick and put it right at the six where we want it to be, and it kind of bounced around," Griesheim said. "Jon Sleeper just put it back across and Jordan Pawlicki flipped it in on a redirect cross.

"I felt like we did really good at the end. I felt like if we could have kept going we would have had it, that the momentum had switched from the first half and part of the second."

After another attack up left wing by Johnson was denied, the Mustangs had the last good scoring chance when Galik sent a 15-yard blast just over the crossbar with 6:20 left. Seconds later, play was called.

"I think this game was kind of like a playoff game atmosphere, very intense," Meyer said. "DGS is probably the best team we've played this year. With the home opener and the playoff atmosphere maybe nerves played a factor, but I thought we did pretty well.

"We let up a little bit and gave up a few stupid free kicks, and that's obviously how we got scored on. So we just have to clean up a few things."

Hinsdale Central coach Mike Wiggins played and coached at Downers South, and had plenty of praise for both his current and former squads.

"One of our strengths is that we do a good job collectively staying disciplined and following through on our roles defensively," Wiggins said. "We just don't give up a lot of chances, so it's a huge credit to (Downers South) that they were able to break through. We'd given up maybe four or five shots in the last two games.

"All in all I'm not disappointed in the least bit. We're playing at a level right now that is very respectable. We're getting good chances. We would have liked to get the result, but Downers South is a very strong team."

Wiggins has liked the play of his entire lineup in the early season.

"We have good attacking movement up top, our midfield is strong, we're connecting passes, we're strong in the back," Wiggins said.

"Obviously Christian brings a dynamic that keeps things interesting, Sam is doing a great job and gives us a different perspective up front with his runs on and off the ball. At midfield TJ Schmidt is strong in terms of how he's organizing the midfield, so it just goes and goes. And I'll put our back three of Josh (Meyer), Evan (Floersch) and Max (Krohn) I'll put up against anybody. All in all I'm pleased with the whole group."

Coming off a deceiving 2-0 loss to Fremd, Downers South's never-quit finish against the talented Red Devils was also impressive.

"In some respects we probably played better against Fremd than we did today," Stapleton said. "But we were able to withstand their pressure early on, settle in a little bit and got the goal to get the tie.

"I thought Derek Griesheim played a nice game," Stapleton added. "He was our holding central midfielder and played a lot of minutes. He did a nice job constructing things side to side.

"We've moved Jordan Pawlicki around a lot of times and been asking him to do a lot of things that are maybe uncharacteristic of him, but that was a great finish there. It's a team effort. We had some guys come off the bench and didn't play huge minutes, but gave us what we needed at that time."

Brighter days appear ahead for both traditional west suburban powers – literally and figuratively.