Custom Search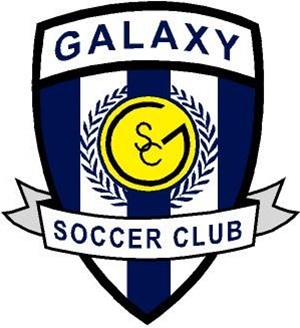 2013 ROSTER

Coach: Jon Stapleton
Assistant coaches:
Nate Terry, Darren Orel
Michael McGinnis, Chris Hernandez

Brian McKenna
Jr., GK
Nick King
Sr., GK
John Parilla
Jr., M
Patrick Gurdiel
Sr., D
Rob Batten
Jr., D
Derek Griesheim
Sr., D
Taulant Beshiri
Sr., D
Sebastian Calderon
Sr., M
Jon Sleeper
Sr., M
Mike Flores
Sr., M
Jimmy Kruse
Sr., F
Jordan Pawlicki
Sr., F
Andrew Dobosenski
Jr., D
Eric Diaz
Jr., M
Alex Escamilla
Jr., M
Matt Buczko
Jr., M
Joe Caldarazzo
Jr., F
Scott Holakovsky
Sr., D
Sean Burk
Jr., D
Jason Galik
Jr., M
Andrew Long
Jr., D
Jack Freko
Sr., M
Nick Ambriz
Sr., M
Matt Pabis
Sr., D
Hunter Thoren
Jr., M
Adam Azriel
Sr., D
Kyle Harty
Jr., D
Brenin Bales
Jr., D
Jared Sombeck
Jr., D
Nick Kersting
Manager
Pawlicki head shot sends Mustangs past Wolves
By Matt Le Cren

Oswego East got even but Downers Grove South had the last word on the final day of the Hinsdale Invitational.

After watching the Wolves rally to tie the game with 7:19 remaining in the second half, Downers South went back on the attack and pulled out a 2-1 win when Jordan Pawlicki headed home a corner kick from Mike Flores with 1:10 remaining Saturday at Centennial Field in Hinsdale.

The victory gave the Mustangs (3-1-1) a 2-0-1 record in the tournament and forced host Hinsdale Central to knock off Lincoln-Way East in the following match to win their pool. Both the Mustangs and Red Devils finished with 2-0-1 marks but the Red Devils advanced to Saturday's title match on goal differential.

"I'm happy with the tournament," Downers South coach Jon Stapleton said. "I thought the kids came out from the start with a lot of energy, played well, got the early goal and managed the game pretty well.

"What we need to learn is how to put that team away. We had those opportunities and their keeper makes a couple nice saves, so I have to give him credit."

But credit also goes to the Mustangs, who attacked with renewed purpose and got the tying goal. It was the second assist of the match for Flores, whose corner kick in the seventh minute led to a goal by Derek Griesheim. Flores was dangerous throughout as the Mustangs dominated the action, forcing eight corner kicks in the second half alone.

"He's got good touch on the ball," Stapleton said. "He's got a knack for being able to place it where he wants it, so as the season's gone on we're learning that more and more. Mike put the ball on two guys' heads [today] so I thought he did a nice job of service there."

"I'm trying to bend it into the middle because our attackers usually end up there," said Flores, who wasn't discouraged when Oswego East tied it. "We were pretty confident. We ran back up and attacked and attacked so we could get our second goal."

Pawlicki's goal was his second of the tournament. He also had the game-tying goal in Tuesday's 1-1 draw with Hinsdale Central.

Pawlicki nearly tallied a second goal with 25:30 left in the second half as he snuck into space in front of the Wolves net only to see a long ball from Patrick Gurdiel sail less than a foot over his head.


That was only one of several dangerous scoring opportunities for the Mustangs. Oswego East goalie Sean Phetchanpheng made great diving saves to tip hard shots from Jack Freko and Sebastian Calderon around the post.

Ironically, it was Phetchanpheng who scored Oswego East's goal. With the Wolves (0-2-1) failing to generate much offense against Downers South's back line of Gurdiel, Griesheim, Andrew Dobosenski, Scott Holakovsky and Adam Azriel, Oswego East coach Steve Szymanski moved Phetchanpheng to forward with 12:45 remaining, replacing him in goal with junior Luis Alday.

"I think he's one of the best goalies in our conference but he's also our best forward," Szymanski said of Phetchanpheng, a senior who made five saves. "So I was talking to our coaches, like, well, if we pull him and lose 1-0 or 2-0, there's no difference, so we might as well try to get something out of him because we really didn't have much of a threat up top most of the game. Even at the end I don't think we had a huge threat, but he creates problems for other teams."

The move paid off when the Wolves turned a seemingly ho-hum scrum in the Downers South penalty area into the tying goal. After a battle in front of the net, the ball popped free to Alex Santillan near the right edge of the six-yard box and he passed to his left to Victor Cuevas.

Cuevas took a shot that was rejected by Downers South goalie Nick King, but Phetchanpheng buried the rebound.

The effort ultimately went for naught, however, as the Mustangs went right back on the attack and controlled the ball for much of the remaining time.

"I was disappointed [at giving up the goal] but not with the kids," Stapleton said. "The kids worked hard trying to clear that ball out.

"I thought we weren't engaged and turned on prior to the service. I thought we were complacent and the ball got in and then we tried to clear it so ultimately we give up the goal but we come down here and we find a way to score."

Szymanski, who like Stapleton is a Downers South graduate, was an assistant coach under Stapleton when the Mustangs won the 2004 state championship, and was pleased the Wolves found a way to score but ultimately unsatisfied with the result.

"Obviously I'm happy we battled back but disappointed at the end," Szymanski said. "I think our conditioning really showed at the end. We're not in as good of condition as Hinsdale, Downers and teams we played in this tournament and I think we're not at the level we need to be to finish off a game.

"The other thing I'm disappointed with is our marking. I thought the whole game we didn't do a very good job of marking their players. We've got to work on marking up in the box because we can't be giving up goals on corners every time they've got a set piece."

Despite going winless in the tournament, Szymanski wouldn't trade the experience for anything since the tough competition prepares the Wolves for the conference season.

"We have things we can build on," he said. "We come to this tournament every year and it's always a tough tournament for us but there's no point in playing bad teams; you don't get better."