Custom Search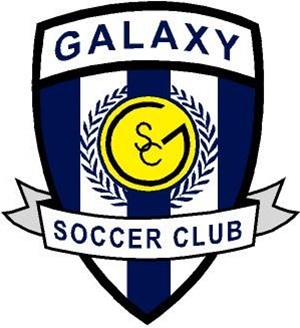 2013 ROSTER

Coach: Sean Wesley
Assistant coaches:
Manny Aguilar, Martin Uscila

Nick Senak
Jr., GK
Konrad Bayer
So., GK
Theo Athanassiades
Sr., M
Kristian Cikoch
Sr., D
Aidan Madden
Sr., M
Paddy Lawler
Sr., M
Richie Michalik
So., D
Sam Knapke
Sr., M
Bobby Smith
Sr., D
Michael Rindler
Sr., M
Michael Manganelli
Sr., M
Steven Lobkovich
Sr., F
Kyle Kenagy
Jr., F
Dustin Uher
Jr., D
Jonathan Mojica
Sr., M
Daniel Morefield
So., F
Andrew Heaton
Jr., M
Eddie Manzke
Sr., F
Patrick Cleary
Jr., M
Trenton Wray
So., M
Jack Armonda
Sr., D
Michael Krumdick
Sr., M
Jared Kovach
Jr., D
Matt Emerick
Sr., D
Redwings rally past Redhawks to win BOTW title
By Matt Le Cren
Rarely do fans get to watch a soccer match in which both teams play with their offenses operating at full throttle.

But that's what happened Saturday night at the Best of the West Tournament championship game at Memorial Stadium in Naperville.

Host Naperville Central and Benet Academy had already played one match in the heat, so both squads brought tired legs into the title game.

But by the end of the game it was the spectators who were left breathless after watching the Redwings come from behind to knock off the defending tournament champion Redhawks 3-2 in a match that featured plenty of scoring chances and more than a little end-to-end play.

"I think both teams were a little bit tired, which made the game wide open," Benet coach Sean Wesley said. "In the center of the field there was nobody there.

"I'm sure it was fun to watch. It was enough to drive a coach crazy, but it was exciting stuff. The kids worked super-hard."

In the end, the Redwings (5-1) had the victory they had been waiting over a year for.
It was just the second Best of the West title and first since 2006 for Benet, which advanced to the final by edging Naperville North 1-0 earlier in the day while Naperville Central (4-1-1) beat Waubonsie Valley 3-0 to win its pool.

"Frankly, I thought we were dead after the game against North this morning so coming out like that, after a battle like that this morning knowing [the Redhawks] guys kind of had it easy this morning, I thought our legs might catch up to us and instead the kids fought through and played really hard," Wesley said.
"[It was] probably one of the best games we've had this year so far. We've had some good results but haven't played great soccer."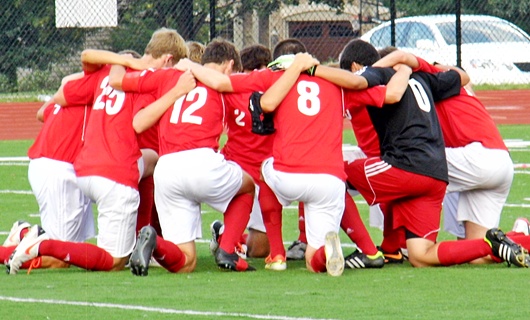 That changed in this match as the Redwings scored three great goals, the last coming with 18:14 remaining in the second half when Michael Rindler scored off a Sam Knapke corner kick for what turned out to be the decisive goal. A Redhawks defender got a foot on the shot but couldn't stop it.

"We did a play called 'Chaos' where we just, it's like what the name is," Rindler said. "We just try making it as crazy as possible and I just got a head on it and it came across and the guy hit it in when it was on the line."

The goal proved to be a nice salve for what had been a week of pain for Rindler. The senior midfielder suffered a separated shoulder in the tournament opener Tuesday against Bartlett and had to sit out Thursday's 3-2 win over Neuqua Valley. But he played both matches Saturday while wearing a brace.
"I was really bummed about sitting out on Thursday," said Rindler, who assisted on Kyle Kenagy's game-winning goal against Naperville North. "I was really happy I could come back and play today.
"It was a tiring day, for me especially, and last year we lost with 39 seconds left. It was really a heartbreaker and so we were just really happy to be able to come out today and get a win."
The result was a reversal of last year's title match, which saw Central win 1-0 on a goal by Pat Flynn with 39 seconds to go. The Redhawks also beat Benet 2-1 a few weeks later.
For a while, it appeared the Redhawks would work their magic again. Benet grabbed a 1-0 lead just 81 seconds into the contest when Paddy Lawler scored on a rebound after Naperville Central goalie Mike Senese made a great diving stop on Rindler's breakaway.
But the Redhawks tied it on a 30-yard free kick by Jay Tegge at the 26:48 mark of the first half, then went up 2-1 on a great play five minutes after intermission.
Tegge sent a free kick from 48 yards out on the right wing in front to Sam Reskala, whose volley from eight yards out went inside the left post.
The Redwings came right back and tied the game at 2-2 on an equally fine goal six minutes later. Junior defender Dustin Uher lofted a long ball from just past midfield on the left wing toward Kenagy sneaking in behind the Redhawks defense.
Senese charged out to get it but Kenagy was quicker and headed the ball over Senese's head and into the net. It was Kenagy's 11th goal of the season.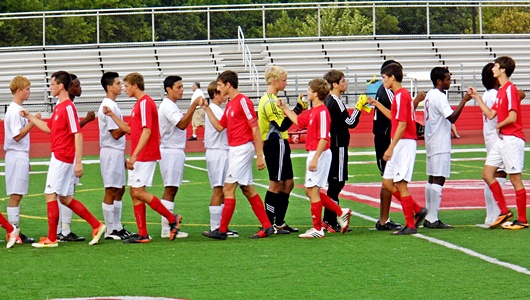 "I looked up and I saw Kenagy in the middle making a run for the back post and then I pinged the ball up to the back and he got a head on it and it went over the goalie and just popped right in," Uher said. "I thought the goalie was going to put a punch on it and get it out, but Kyle's got some hops and he got over there and put it in."

Central had three chances to forge another tie but Derek Kerbs knocked a Tegge corner kick wide right two minutes after Kenagy's goal and three minutes later a 25-yard shot by David Murphy was similarly off the mark.

The Redhawks' final opportunity came with 3:00 to go when Reskala's cross from the left corner was volleyed in front by Ben Border, but Benet defender Matt Emerick was there to block it.
Uher, Emerick, Bobby Smith and Jack Armonda formed the back line that did well to limit the high-powered Central offense to two strikes.

"We were applying real pressure to them," Uher noted. "We kept their backs turned so they couldn't come forward and they had to pass back."

Naperville Central coach Troy Adams acknowledged Benet's hard work.

"Today is the first time I can say that somebody outworked us," Adams said. "Compliments to them. They outworked us during the game. They got to every free ball.
"It seems like our first four games, if a ball popped free, we were there. Today they weren't. That's just about work-rate and that's not just the backs. That's the mids and the forwards and everybody."
So forgive Adams if he wasn't as enthused with the pace of the game as most people.
"I'm sure it was a fun game to be in the stands for and at times was a fun game to be a coach," Adams said. "There were also a lot of times where it was a very frustrating game to be a coach.
"I've said before that we knew we'd have some learning experiences that had to go on in the back. It's unfortunate that it's in a championship game that that experience is hopefully learned. We had some mistakes. We really haven't had them before but we knew they would come."

The good news for the Redhawks is they will get another crack at the Redwings on Oct. 12 in Lisle.

"If this is a learning experience that we can build on and in October and November it pays off, then as bad as it feels and as awful as it is it's hopefully one that will move us forward from here," said Adams, who praised the play of junior forward Jordi Heenamen, who scored one of the goals against Waubonsie.
"We didn't play as well as we expected and we didn't play as well as the kids expected and you can see that by the way they reacted. They're upset because they lost and they knew they didn't play their best. Benet beat us because they played better than we did."