Custom Search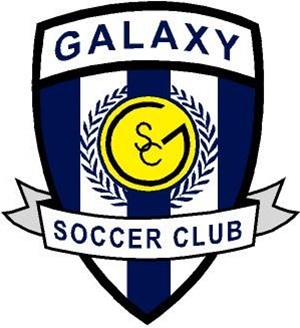 2013 ROSTER

Coach: Scott Steib

Jaime Diaz
Jr., GK
Pat Deroche
Jr., GK
Griffin Claes
Jr., F
Danny Balleno
Sr., D
Tyler Anderson
Jr., D
Connor Hennelly
Sr., M
David Conrad
Sr., F
Sean Kim
So., F
Jack Harrington
Jr., D
Shawn Owen
Jr., D
Andrew Simek
Sr., F
Austin Grzebieniak
Jr., M
Jamie Tausend
Sr., D
Ryan Lauderback
So., M
Casey Slingo
Jr., M
Logan Morris
Sr., M
Jonathan Wilson
Sr., F
Wesley Collins
Sr., F
Jason Frenk
Jr., D
Giles Phillips
Jr., D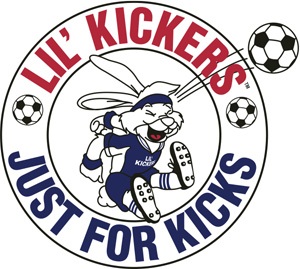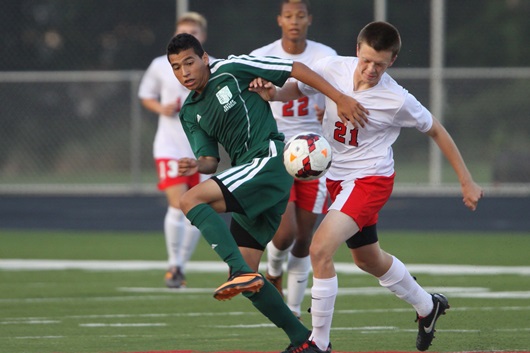 Photos courtesy of Mike Harrington
Broncos fall to Boylan in 2OT in Classic finals
By Mike Garofola
An 87th minute Alexis Galvez goal proved enough for Rockford Boylan to beat tourney host Barrington in overtime to earn the silverware at the 25th Barrington Classic late Saturday night on the turf at Barrington Community Stadium.

As the two top teams appeared headed to PK's to decide a champion, the diminuitive junior finished what teammate Tristan Davenport had started all evening long when yet another searing long-range free kick was flicked in a crowd at the spot - and onto the winning boots of Galvez - who found a way to slot past keeper Pat Deroche, who was wonderful for all of the 100 minutes played on this gorgeous night.

"It was kind of ironic (that) was the game-winner (because) we gave up so many dead balls all throughout regulation and extra-time, but (hey) it was a great game, and we played really well (and) so much better than the night before against Lake Zurich - so there's nothing to complain about, expect the result," said Broncos manager Scott Steib.

The big crowd on hand had to wait nearly an hour extra before this match began as early weather conditions stalled the third-place match between Lake Zurich and New Trier, making the concession stand the place to be for those who arrived early in anticipation of a 6:00 kickoff.

Once the center official blew the whistle just after seven, the Broncos' defense saw a high-tempo attack from the Titans (5-1-1), led by the aforementioned Galvez, and teammates Gabriel Moreno and sophomore Jaime Vera, who each possessed enough trickery and speed on the ball to shred most backlines the trio will see this season.

"One thing positive which came out of this week (here) at the tournament is we found out that our backline will be a tough unit to break down, and a group (along with Deroche) will be difficult to score on," said a thrilled Steib.

Tyler Anderson and Jason Frenk, both named to the all-tournament team, as well as Shawn Owen, who later injured his left ankle, have been water-tight through the Broncos six matches, allowing just two goals past Deroche, who by the way, has been nearly perfect during this same time.

"Pat has really come a long way in one year, and he continues to work hard at improving all parts of his game," added assistant, Joe Zimka, who also doubles as the club's keeper coach.


On the other side of the park, Austin Grzebieniak nearly caught Nathan Wisbey a little too far off his line when he sent a looping ball in - forcing the all-tournament keeper into a retrieving mission in order to pull down the nicely-struck attempt.

This would be the major tactical approach of the much taller Broncos at many points of this match, play direct, target its big guys with good service and put in a work effort to neutralize the quick-playing, possession club from Boylan.

"You see all types of styles when you come to this tournament, and that's one of the reasons we like to come here each year, but with Barrington, you know you better be ready for a team that likes to play direct and over the top, as well as 80-plus minutes of hard, fast play, that you really don't see in our conference," said Boylan manager Chris Mera, who saw his senior-dominated club from a year ago drop a 2-1 contest in the final here in 2012.

Jonathan Wilson nearly thumped a header past an alert Wisbey from a lovely serve by Giles Phillips at 12 minutes, then shortly thereafter, Logan Morris' nifty chip over a high, tight line almost beat the Titans trap with Grzebieniak the recepient.

"We didn't play particularly well the night before against Lake Zurich, if for no other reason than (nerves) because of the big crowd, and the fact (LZ) is a long-time rival, but not tonight," began David Conrad, one of just a few returning players from a Broncos club which lost to eventual state champion Warren 2-1 in the sectional final.

"We just did a better job all the way around in our attack, our runs were more precise, we were composed on the ball and we created some good chances (but) just didn't finish them tonight."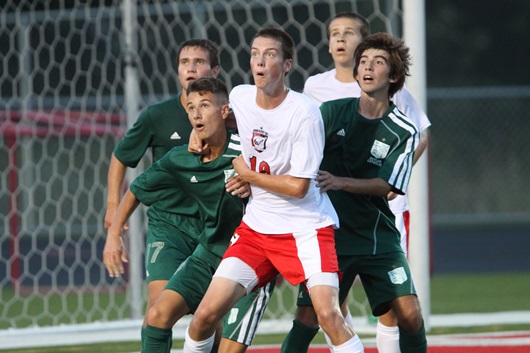 Jack Harrington made something happen out of nothing in the 23rd minute, finding Grzebieniak on an outside run which resulted in another nice save from Wisbey, and after failing to beat the trap and the watchful eyes of the assistant referee, the third of three deep long throws from Harrington fell to Connor Hennelly at the back post, and if not for a daring dive by Wisbey to pull the ball off the foot of Hennelly, the home side might have gone into the back of the net just before intermission.

"It's great to have Connor nearly fit and at 100 percent (as) well as Sean Kim," began Steib.

"Those two are going to add so much more with their play, while adding depth to our roster, (but) we'll be careful not to rush them back (too) soon either, because we'll have them and everyone else healthy for the MSL season and more."

In between the close chances the Broncos were to put on frame and Wisbey, their own man between the sticks was busy as well whenever a long-range serve from Davenport was delivered with tremenedous accuracy and pace.

"We did so many good things tonight, but we cannot allow (15) dead-ball chances for an opponent, especially when their guy can hit such a great ball," admitted Conrad.

Deroche turned the best of what Davenport delivered either around, or over the woodwork during his 100 minutes of work, including two of his best, both resulting in corners thanks to a fine effort to elevate at 60 minutes, then in the 74th, to give the Titans corners.

All throughout the second period, Conrad and his MF mates became more active in the Broncos attack, which resulted in some quality chances in the Boylan end.

An early ball from Grzebieniak put Wilson through at the end of a center channel run - in which Wisbey saved.

Morris and Griffin Claes combined to roar up the left side - but his low ball pass to Wilson resulted in a shot that sailed over the bar in the 61st minute.

From this point in the match until time, both sides amped up their attempts to grab the lead, with the Broncos pace and fitness appearing to take its toll on the Titans.

"We looked a little tired towards the end of regulation (it's) been a long week of travel and soccer, but we held firm to force overtime," said Mera.

Davenport blocked another well-struck smash from Wilson before it got through, and a well-played one-two combination by Hennelly and Claes found Andrew Simek at the back post, but a foul ended a rather clever bit of play.

Once in the first of two mandatory 10-minute extra sessions, it was clear the humid, heavy air had taken its toll, but Galvez awoke the big Boylan crowd when he put his side ahead at 87 minutes.

Wilson was put through on the right side three minutes later, and with the Broncos faithful on their feet anticipating a possible equalizer, the big senior drove his shot up and over Wisbey, who came off his line to discourage the Barrington striker.

Wisbey pulled a Wilson serve out of the air in his box at 92 minutes, then Hennelly and finally Conrad all had looks on frame, but none would find their way in and the Titans lifted their first trophy here in program history.

"Now we turn our attention to the MSL and conference play," began Conrad.

"We all obviously wanted to win the title, but this isn't a bad loss when you look closer at how it might have been good to lose, and bring us down to earth a little bit."

"This is almost a brand new team from last (year) and for those new guys, a result like we had with Boylan will go a long way in our development, while making all of us work even harder to get better."

His manager would agree.

"None of us figured we'd be 5-0 and in the tournament final," admitted Steib.

"I like this group (they're) a great bunch of kids, and they work hard, and put the time in (so) I know they will back at it again at training on Monday."