Custom Search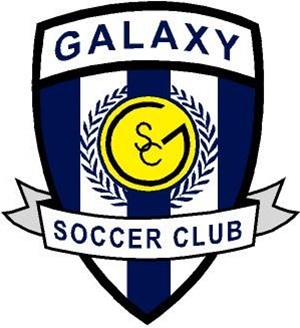 2013 ROSTER

Coach: Ed Uhrik

Victor Gonzalez
Jr., D
Nathan Laude
Sr., D
Francisco Arellano
Jr., F
Allen Mancilla
So., D
Juan Hernandez
Sr., D
Fredy Delfin
Sr., F
Ivan Mancilla
Sr., F
Luis Herrera
Sr., F
Alfredo Rocha
Sr., D
Jose Garcia
Sr., M
Marino Lopez
Sr., D
Michael Hernandez
Sr., D
Fernando Martinez
Jr., M
Fabian Acosta
Jr., D
Elias Cisneros
So., F
Danny Maldonado
Jr., M
David Benitez
Sr., F
Juan Nieves
Sr., F
Gary Mendoza
Sr., GK
Javier Ocampo
Jr., GK
Frankie Estrada
So., M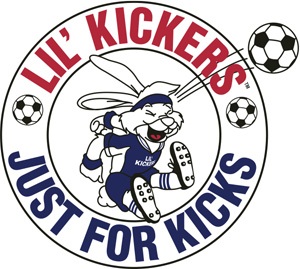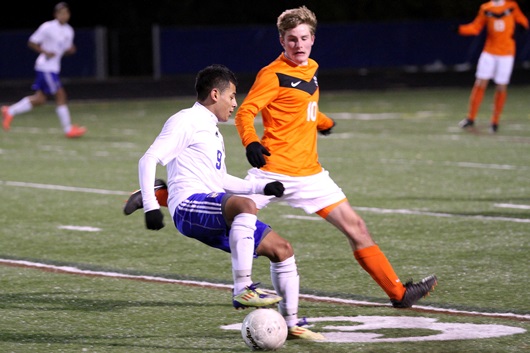 Wheeling finishes second in state
By Gary Larsen
The goals that Edwardsville's Liam Burke, Suleman Bazai, Landon Paul, and Brett Heinlein scored at this year's 3A state finals were indisputably pivotal to the Tigers state title run this weekend at Hoffman Estates.

But the Tigers' boys in back were crazy good.

"I feel like we have the best defenders around," Edwardsville senior defender Josh Kowalis said. "I thought that showed. Tonight and last night we were pressed harder than we ever have been but we reacted well because of the talent we have."

Edwardsville (21-3-2) built a two-goal lead against Naperville Central (19-3-2) in Friday's semifinal and did the same to Wheeling (23-2-2) in the title game.

Tigers keeper Brendan Heaton and his defense did the rest in keeping leads in both games, en route to the second state title in program history, both under veteran coach Mark Heiderscheid.

Even though Edwardsville is roughly 300 miles south of the Chicago area, Heiderscheid knew enough about his team's finals opponents to approach them with a game plan.


"I've got a lot of people that I know up here but honestly you can look at articles, you can look at game tape, and get a little bit of a read about what's going on," Heiderscheid said. "Especially these days with technology, it just gives you a much greater advantage (to scout). So certainly we already knew that Naperville was going to play a 3-4-3, so we ran a scout team against our starters just to adapt to that.

"Obviously I took a look at (Jose) Garcia and some of (Wheeling's) other players. He's the player of the year and I can see why. So given all of that, we kind of knew what to expect."

Paul and Heinlein struck within a seven-minute span late in the first half in giving the Tigers a 2-0 halftime lead, and Wheeling cut the lead in half just five minutes into the second half on an Ivan Mancilla goal.

The game's final 20 minutes were a showcase for Wheeling's high-octane attack and Edwardsville's staunch defense, with Garcia, Mancilla, Luis Herrera and company providing a crowd of a thousand-plus soccer fans with their money's worth, and Kowalis, Austin Toby and company answering the challenge.

Garcia turned the corner on the left side and shredded the Tigers' backline on a play in the second half, but Heaton made the initial stop before Garcia's shot was cleared away near the post.

Garcia knows how close he came to knotting the score on the play. The senior also had a scoring chance on a head shot that Heaton saved in the second half.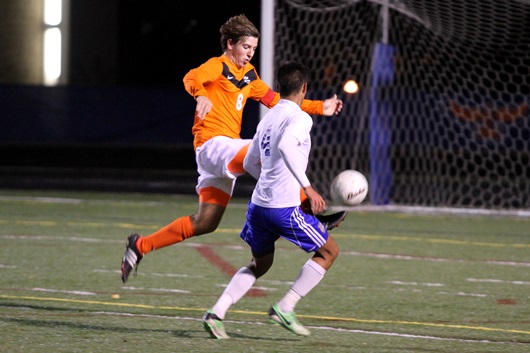 "The first shot I took I was already falling so I didn't hit it as hard as I wanted to," Garcia said. "I still got the shot off and the keeper had a good save. On the header, I didn't really make good contact with it. I wish I could have done better but (Edwardsville) is a really good team, and they deserve it."

Edwardsville was the last of 25 teams that Wheeling played this season to be impressed by the crafty Wildcats' midfielder.
"He's a tremendous player," Kowalis said of Garcia. "We had to stick at least, like, four players on him and that's still probably not enough to get the ball away from him. He was our main man to mark up."

Wheeling coach Ed Uhrik was left to ponder what might have been.

"Their first goal, I think we lunged in on a little bit and the guy sliced it, cut back and was able to get a good finish," Uhrik said. "And that's the difference tonight. Jose had that amazing run through the box where he diced up four or five players, and then just couldn't quite get that finishing touch on it that he has had all year. Sometimes it just doesn't go your way.

"I'm pleased. I had a few of the guys tell me 'I'm sorry' after the game and I said 'don't you ever apologize for that. You guys did everything you could tonight'."

Wheeling's season was one for the books. The Wildcats won their second MSL and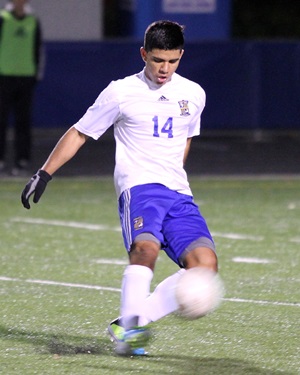 sectional titles in history, their first super-sectional title, and now have a second-place state finals trophy to display proudly in the school's trophy case.

And pride is just what this year's Wildcats gave to their fans, their school, and their community in 2013.

"The key was our chemistry and the expectations we put on ourselves," senior defender and captain Nate Laude said. "We really pressed hard to make this run.

"I'm very proud of the season. It's obviously a big step from last year and I wouldn't change anything.

"I love these boys to death."