Custom Search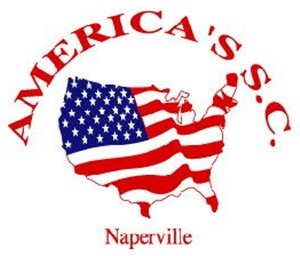 2013 ROSTER

Coach: Jeff Brooke

Daniel Bergquist
Sr., D
Kevin Esposito
Sr., M
Jacob Fernandes
Sr., M
Sam Hardy
Sr., M
Jacob Hoepner
Sr., M
Zeb Lewis
Sr., D
Matthew Ruff
Sr., F
Marshall West
Sr., D
Casey Zimmerman
Sr., F
Jon Cantey
Jr., GK
Michael Carver
Jr., D
Reid Culberson
Jr., F
Hunter Finnegan
Jr., D
Lucas Hoepner
Jr., M
Jhalon Johnson
Jr., M
Patrick Kilgallon
Jr., M
Grant Rougas
Jr., M
Parker Setran
Jr., M
Drew Sezonov
Jr., GK
Jacob Kapitaniuk
So., M
Ty Seager
So., F
Isaac Anthony
Fr., M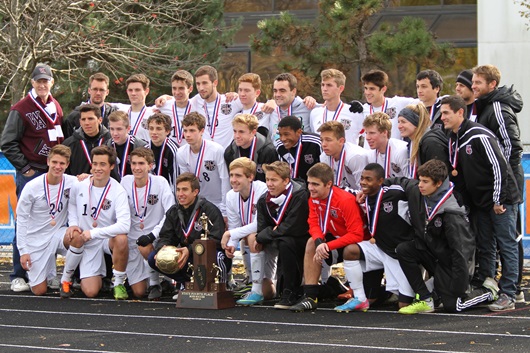 Warriors finish 4th in state for 2nd straight year
By Gary Larsen
Quality leadership begets quality leadership.

That's the way it is at Wheaton Academy, where yet another quality group of senior leaders led the program to a second consecutive appearance in the state finals in 2013.

"I'm extremely proud of the class I'm a part of," Warriors senior captain Marshall West said. "It's a pretty amazing feat. I think we're the first in our school history to get downstate two years in a row. We're not looking just to get down here. We're pretty disappointed both years, losing in penalty kicks (in the semifinals). But it's a pretty good feat and I'm proud of what we did over the last two years."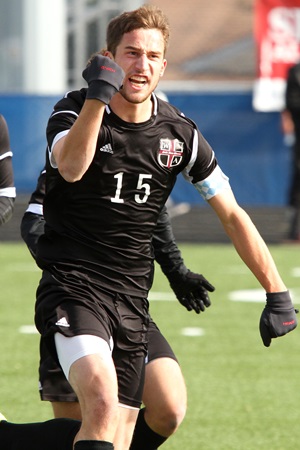 Rochester's 2-1 win over the Warriors in Saturday's Class 2A third-place game, 24 hours after the Warriors (22-5-1) lost in a state semifinal shootout to eventual second-place Saint Ignatius.

The Rockets (22-6) grabbed a 2-0 halftime lead on Wheaton Academy thanks to an unassisted goal from Austin Bell and a Cooper Fields goal on a feed from JD Pletsch. The Warriors got one back on a Daniel Bergquist score at the goalmouth on a Sam Hardy freekick in the second half, but the Rockets hung on from there.

Rochester lost 2-0 in their semifinal match against eventual state champion Washington.

"We knew (Washington) liked to move it around on the ground. What we weren't ready for was how much they flew around," Rockets coach Chad Kutscher said. "I thought we came out really well in that game but once they settled in, they just held on to the ball.

"Coming into this game I thought we matched up better with Wheaton. We have similar styles with the 4-3-3's and targeting guys up top. Neither team looked real dominant in possession today but I thought Wheaton was a better matchup for us, definitely."


Wheaton Academy coach Jeff Brooke was pleased with the effort his lads gave him after its heart-breaking shootout loss to Saint Ignatius on Friday. The third-place game always features teams battling through the emotional letdown of their semifinal losses, but the Warriors fought the good fight.

"I thought the guys did a good job of trying to get themselves up for this game," Brooke said. "It's the hardest game I've ever really had to coach in, even though everyone would like to be playing this weekend, than not.

"But it's tough. We felt a little depleted. We ran into some injuries here late with Michael Carver getting hurt against (Peoria Notre Dame) and Reid (Culberson) going down against Burlington. I was really proud of the way individuals stepped up to try and fill those roles but we were missing a bit of our common attacking, possession style, and even more so once we got down 2-0. It was just hard to create really dangerous opportunities using our wingers the way we normally do."

For the second straight season, the Warriors will thus add a fourth-place trophy to their trophy case in West Chicago, to go with the third-place trophy won in 2005 under former coach Chip Huber.

There are big shoes to be filled for next year's squad at Wheaton Academy, which will play minus nine seniors from this year's team.

"It's a big class for us, especially with the amount of talent that we have one through nine in that class," Brooke said. "What's nice about this class, though, is that they're really good and they invest a lot. So I'm sure you'll see traces of these guys next year in the juniors and sophomores and freshmen."

Seniors West, Bergquist, Sam Hardy, Casey Zimmerman, Jacob Hoepner, Zeb Lewis, Jacob Fernandes, Matt Ruff, and Kevin Esposito hope they've lived up to the standard set every season by the Warriors' outgoing seniors.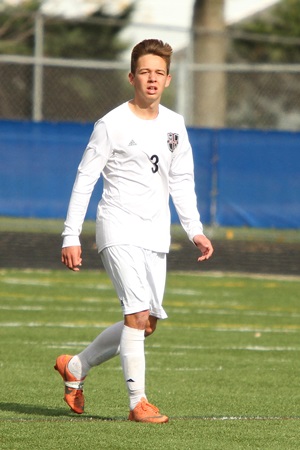 "When I was a sophomore on the varsity team, there were a couple of seniors that actually changed my life, the way they treated me and mentored me that year," West said of former Warriors Jesse Carmody and Colton Seager. "They really set the model for how me and Sam and the other seniors could lead this year."

Hardy agreed.

"You just try your best to replicate how great those guys were," Hardy said. "These guys will come out and work hard next year and they'll have that (desire) to go out and get here again.

"I was on jayvee two years and when you're observing varsity you always have those senior guys preaching down to us, and we try to meet once a week – both jayvee and varsity – and we kind of go around and pray for each other, we look out for each other in the hallways and that kind of thing. Even though we're two separate teams, we kind of come together as a program.

"We have a team verse about brothers and how we need to be brothers through adversity, and going into the rest of the school year with these guys, I know we'll always be there for each other."

Brooke felt lucky to oversee another top-shelf group of seniors.

"It's interesting: even going into this game, knowing it's our last game of the year, how many underclassmen and juniors were just thanking these (seniors) for what they've taught them," Brooke said. "That's just a sign of how they go about things as young men. They get their own recognition but they also invest in the future for us. So I'm sure you'll see traces of these guys next year but we will miss them, that's for sure."

The Warriors' season featured a Suburban Christian Conference title and an appearance in the semifinals of this year's Pepsi Showdown. The Class 2A power also competed against 13 Class 3A schools this year and went 10-2-1 against them.

The Warriors scored 101 goals and only gave up 22 in 28 games, and had 14 shutouts this season. Keeper Drew Sezonov will help lead a core of nine returning juniors to next year's team, along with Carver, Culberson, Grant Rougas, Hunter Finnegan, JhaLon Johnson, Lucas Hoepner, Parker Setran, Patrick Kilgallon, and Jon Cantey.

Sophomore Ty Seager will return after leading the team with 26 goals this year, along with sophomore Jacob Kapitaniuk, and if next year's side can reach the state finals again, they now have a taste of what's needed to win there.

"When you get here you have to play great, you have to be healthy, and you have to catch a little bit of a break and the ball has to bounce your way," Brooke said. "It didn't happen last year or this year and we lose both (state semifinals) on PK's. We haven't lost two games in a row all year and we lost two here, and now we have to sit nine months on it. But we did it last year and we'll be ready to go next year."