2013 ROSTER

Coach: Tony Passi

Mike Catalano
Sr., M
Gustavo Contreras
Sr., D
Kevin Coria
Sr., M
Zach Czesak
Sr., GK
Anthony Devereux
Sr., D
Steven Flores
Sr., M
David Franz
Sr., D
Jesus Hernandez
Sr., M
Jon Jaramillo
Sr., M
Joe Keane
Sr., M
Max Kokoszka
Sr., D
Kevin Kovach
Sr., M
Steven Mack
Sr., GK
Riker Tithof-Steere
Sr., D
Carlos Torres
Sr., D/M
Zach Van Kovering
Sr., D
Edan Armas
Jr., M/F
Giovanni Ciaccio
Jr., M
Eric Claudio
Jr., F
Ricky Claudio
Jr., M
Oliver Horgan
Jr., F
Kris Lopez
Jr., M
Franco Mariani
Jr., M
Lorenzo Mariani
Jr., F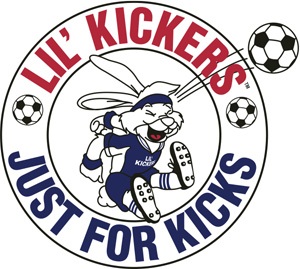 Lancers' storybook season ends at state finals
By Gary Larsen
Lake Park's captains sat behind a long table in a makeshift press room at Hoffman Estates on Saturday night, and sitting on top of that table was something the school has never seen.

State finals hardware.

"A special group," Lancers coach Anthony Passi said, flanked by a core of seniors that helped lead Lake Park (21-4-3) to the promised land of the state finals for the first time in program history.

The Lancers loaded the bus for the last time this season carrying a Class 3A fourth-place trophy back to Roselle.

"It's a big thing for our school. It really changes the game of soccer at our school and it feels great to have it," Lancers senior Zach Czesak said.

The Lancers lost 2-1 to Naperville Central (19-3-2) in Saturday's Class 3A third-place game, one day after losing a semifinal match to eventual state runner-up Wheeling, which lost 2-1 to Edwardsville in this year's 3A title game.

Central got a pair of goals from Jay Tegge, sandwiched around a goal from the Lancers' Mike Catalano, with Tegge's game-winning goal coming on a penalty kick with little more than three minutes left in regulation.


"We had a couple opportunities and if we had put that one away at the very beginning of the game, things might have been different," Passi said, referencing a Lancers' scoring chance that came in the game's first minute.

Central had the Lancers on their heels through 20 minutes before Lake Park was able to grab some momentum of its own.

"We started to get more control in the midfield and Mike (Catalano) was getting the ball to his feet," Passi said. "Joe (Keane) was finding him a little bit and I thought our biggest problem was getting the ball to our forward's feet and then him holding it and waiting for midfield support. That was one of the things that hurt us a little bit.

"But we switched things up and put (Gio Ciaccio) up top and had (Kris) Lopez on the outside, and we started getting balls into the third and making things happen. Unfortunately we got a couple balls played across the middle and had no one at the back post. And we've been so dangerous on throw-ins and we get bodies in there, but all of a sudden we haven't been dangerous."

Lake Park's run through the postseason featured a bit of vengeance in a 1-0 win over St. Charles East, after the Saints posted a 5-1 win over the Lancers early in the season. That win gave the Lancers their first sectional title since 1993 and a new school record for wins.

The Lancers won 2-0 over Larkin to earn their first super-sectional title in program history, before losing 3-0 in Friday's state semifinal round, which broke a 12-game winning streak.

On Saturday it was Naperville Central's turn at vengeance, turning around a 1-0 loss to Lake Park in their DuPage Valley Conference meeting on Oct. 5. Lake Park ran the table to win the conference crown in their first year of DVC play.

"We saw Naperville Central, back-to-back state runners-up, and two years ago Naperville North had a fantastic team," Keane said after the Lancers clinched the conference title with a 4-0 win over West Aurora on Oct. 15. "We saw how good those teams were and we came in prepared for it."

A regional title win over Wheaton Warrenville South soon followed, and a win over Elk Grove set up the Lancers' sectional final against St. Charles East.

The additions of Ciaccio along with coaches' all-stater and Wisconsin-bound Catalano put the Lancers in a good place heading into the 2013 season, after they went 9-12-2 in 2012.

Passi talked all year about the exceptional chemistry of this year's team, and senior defender Riker Tithof-Steere saw that chemistry evolve.

"It really developed over the last couple of years," Tithof-Steere said. "We've all been friends throughout high school and even with the addition of Mike (Catalano) and Gio (Ciaccio), some people might have thought that might have thrown us off a little bit, but we all worked together really well.

"We've always been friends with Mike and Gio so they fit right in. Everybody else on the team has been friends with each other, so it all worked out really well."

Passi's program will have to withstand a mass exodus of 16 seniors from this year's record-setting team. He's happy that they'll take memories with them that many high school soccer players don't get to experience.

"Every time you put the uniform on, it's about these guys making good memories, every time you touch the ball, every game," Passi said. "They earned this and it's amazing what they've accomplished, and I hope they're proud of it, regardless of the size of the trophy. And they have this memory for the rest of their lives, along with the brotherhood they've created."