2013 ROSTER

Coach: Tony Passi

Mike Catalano
Sr., M
Gustavo Contreras
Sr., D
Kevin Coria
Sr., M
Zach Czesak
Sr., GK
Anthony Devereux
Sr., D
Steven Flores
Sr., M
David Franz
Sr., D
Jesus Hernandez
Sr., M
Jon Jaramillo
Sr., M
Joe Keane
Sr., M
Max Kokoszka
Sr., D
Kevin Kovach
Sr., M
Steven Mack
Sr., GK
Riker Tithof-Steere
Sr., D
Carlos Torres
Sr., D/M
Zach Van Kovering
Sr., D
Edan Armas
Jr., M/F
Giovanni Ciaccio
Jr., M
Eric Claudio
Jr., F
Ricky Claudio
Jr., M
Oliver Horgan
Jr., F
Kris Lopez
Jr., M
Franco Mariani
Jr., M
Lorenzo Mariani
Jr., F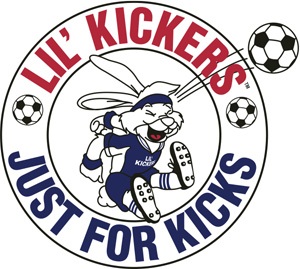 Lancers secure first-ever trip to state finals
By Dave Owen
After decades of success, Lake Park's soccer program made its ultimate statement Tuesday at the Bartlett super-sectional.

Goals in the last 14 minutes of play by Giovanni Ciaccio and Mike Catalano powered the Lancers (21-2-3) to a 2-0 win over Larkin and on to the first state tournament appearance in the program history.

The Lancers will take on Wheeling (22-1-2) at 5:00 on Friday at Hoffman Estates, in a Class 3A state semifinal match.

"There have been a lot of great teams that played at Lake Park," Lancers' senior defender Gustavo Contreras said. "There were three or four consecutive regional championships (2003 to 2005) and a lot of people in the '90s that had a lot of talent.

"To be the first team to make it to state just shows how everything has to go right, and luckily for us it happened this year."

Luck was not on Ciaccio's side for much of this season. The junior joined the Lancers after playing club soccer last fall, but suffered a broken leg Sept. 21 at the Prairie Ridge tournament.

In just his second game back from the injury, Ciaccio (seven goals in 12 games this season) came up big in the second half.

After Catalano was fouled on his drive up the middle, Catalano's ensuing 27-yard direct kick was batted down by Larkin goalkeeper Aldair Dominguez. But Ciaccio was on the spot to head in the high bouncing rebound and put Lake Park up 1-0 with 13:40 to play.

On a night Lake Park history was made, Ciaccio put recent history to use.

"Mike had a great shot before and it wasn't a clean save by the goalie (a juggling cover of a low 28-yard shot 8:30 before halftime), and I thought it would be the same thing this time," Ciaccio said. "When I saw them line up for the free kick I just crashed the box. It came out and I got lucky on the bounce."


"He's a solid player," Lake Park coach Anthony Passi said. "Between him and Mike they find each other."

Catalano did it all himself to insure the win with 5:08 left. Racing in on a long run down the right sideline, Catalano lined a low 12-yard shot just inside the far post to up the lead to 2-0.

"I felt like once we got a goal on this team that they would kind of lose a little momentum and start kicking the ball down the field," Ciaccio said. "And that's kind of what happened. We capitalized again when Mike took the ball in and scored."

"I knew I had no support up top so I figured I might as well go all the way," Catalano said. "I knew I had to finish – they're a dangerous team on set pieces, so I had to put that away."

Larkin set pieces caused some nervous moments early in the second half.

Josh Garcia's high 55-yard direct kick with 38 minutes left had to be batted over the crossbar by leaping Lake Park goalkeeper Steven Mack, then another Garcia 35-yard restart six minutes later looped just inches over the crossbar onto the top of the net. With 28:30 left, Mack again had to make a leaping catch of a 45-yard Garcia shot.

Those threats were part of a sluggish night for the Lancers.

"It just wasn't our game," Passi said. "We were physical, but we had a hard time adjusting to the conditions. This field is extremely fast. We couldn't find feet and we couldn't take the bounce out of the pass, so we had a hard time controlling the ball."

Matching the intensity of the 1-0 sectional final win over St. Charles East also proved to be difficult.

"This one was kind of ugly," Catalano said. "We didn't come out mentally prepared to face them – we kind of looked past them because we were so focused on state. But we got the win so that's all that matters now.

"I knew they (Larkin) wanted to play scrappy soccer and live for a set piece. We finally started going in the last 20 minutes getting the goal."

Despite the 60-plus minutes of scoreless soccer, the Lancers had plenty of chances.
Catalano's hard 6-yard header off a Keane throw-in in the 14th minute was caught by Dominguez, then Keane's 22-yard liner with 16:30 left was stopped by a diving Dominguez. Two minutes later, combination passes from Kevin Coria and Keane set up Oliver Horgan's 15-yard shot that went just wide right.

Lake Park's best chance before the late finishes came with 30:35 left. Ciaccio's 20-yard rocket off a Keane pass up right wing was stopped by a diving Dominguez, and Oliver Horgan sent the rebound just over the wide open net.

"We had a couple opportunities with Oliver, and Mike puts one away," Passi said. "When they started pushing guys forward, we started getting behind. As it began to open up and the field became stretched we began seeing it and getting the ball behind the defense."

The Lancers' own defense led by Contreras, Riker Tithof-Steere, Anthony Devereux, Carlos Torres and goalkeeper Mack posted its fourth postseason shutout in a row.

"We just stayed on top of them," Contreras said of Larkin. "They're very skilled players. We knew if we got a body on them good things would happen. We tried to get cover because we know they like to play long balls. The field was fast so we had to adjust to that, but we just stayed tight to limit their chances offensively and try to give our offense a chance."

Those chances and big finishes eventually came.

"We know when our midfield has success, good things will happen for us," Contreras said. "As soon as we started clicking in the middle and started combining balls, we could feel the momentum turn in our favor. We started seeing good things, got the goal, kept pressuring them and got the second goal."

Horgan nearly added to the fun with 2:10 left, when his offensive zone steal on a missed clearing attempt produced a breakaway attempt. Horgan's shot went just over the net, but didn't impact the party that started minutes later.

"It's legendary," Catalano said. "No team here has ever done it. It's an incredible feeling. I can't describe it – I'm just letting it all sink in."

For Catalano, a would-be low point of the season sparked the huge run.

"The key game was St. Charles East (on Sept. 10), losing to them 5-1," he said. "We started off good and went in to play the best team in the state relaxed, a little bit cocky, and it was a huge wakeup call. Since then we've only lost one game (18-1-1 in the 20 games since) and now we're going to state."

For junior Ciaccio, his preseason decision and return from midseason injury made the outcome even sweeter.

"I had to decide whether to play Academy (club soccer in Palatine) or high school this year, and I saw that we had the potential to go far and make it to state," Ciaccio said.

"As we've kept playing games we've built more and more chemistry. In the beginning of the season we were a little rough with our passing and weren't too good in the middle. But we kept getting stronger in the middle and distributing the ball."

A nucleus of 13 seniors (nine of them starters) has led the way to new heights.

"We have unbelievable chemistry on and off the field," Contreras said. "Most of us have been playing since our freshman year. We get along very well and spend as much time as possible. Even in the offseason we hang out together, and it pays off. And when new guys come up they become part of the family here."

Passi has seen the Class of 2014's impact.

"This is my 26th year coaching high school soccer, and senior-dominated teams tend to bring that leadership and tend to bring it to state," he said. "It's been a pretty impressive season so far."

And the Lancers aren't finished yet.

"We've been focusing on this all year," Catalano said. "I never could dream of making it to state when the season started, but the dream happened. Now I want to finish this dream the right way."