Custom Search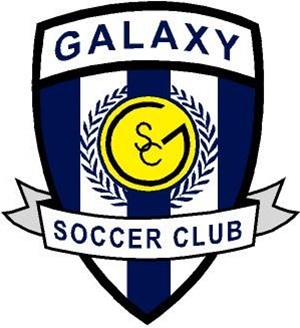 2013 ROSTER

Coach: Tim McEvilly
Assistant coach: Peter Roman

Nathan Atkinson
Sr., M
Sam Beasely
Sr., D
Jackson Duncan
Sr., M
Nermin Isic
Sr., M
Alex Jiskra
Sr., GK
Connor Ritchie
Sr., F
Jeremy Stapleton
Sr., D
Aaron Deeke
Jr., M
Dan Norton
Jr., M
Zach Oslund
Jr., D
Jason Szumski
Jr., D
Ethan Taira
Jr., D
Zoran Tanasic
Jr., F
Nico Bibergall
So., M
Alex Bienduga
So., F
Armand Torres
So., D
Cooper Winckler
So., M
Falcons' fine postseaston run ends in Schaumburg
By Gary Larsen
There's no doubt that St. Charles East has lit up the scoreboard by committee this season, and Tuesday's 5-0 sectional semifinal win over Wheaton North was no different.

The Saints have put 85 goals on the board in 25 games, and only been shut out in a pair of 0-0 ties this year with Streamwood, and a 0-0 game against Waubonsie Valley.

But when your coach is a former goalkeeper, what makes him happiest comes on the defensive side of the ball.

"The lads have been (scoring) all year," Saints coach Paul Jennison said. "But the most important thing to me is that zero on the scoreboard. If you don't concede, you're going to win games."

As the Saints' Evan DiLeonardi, Daniel DiLeonardi, Tyler Robbins, Jordan Moore, and Andrew Shone were putting on a clinic on how to finish in Tuesday's win, keeper Chris Lucatorto was overseeing his side's 16th shutout of the year.

A backline led by captains Jacob Sterling and Kevin Heinrich, along with Kyle McLean and Brandon Villanueva, has played scrappy defense all season. Since the Saints' lone loss of the year, 3-1 to Metea Valley on Oct. 16, they've posted a 13-2 scoring edge in three postseason wins over St. Charles North, Rolling Meadows, and Wheaton North.

Tuesday's win sends the top-seeded Saints (20-1-4) to a sectional title game at Schaumburg against Wednesday's winner between No. 2 Lake Park (18-2-3) and No. 3 Elk Grove (11-5-2).


As the No. 12 seed, Wheaton North upset No. 5 Glenbard West and No. 4 Glenbard North to reach Tuesday's sectional semifinal. The Falcons knew that the top-seeded Saints would provide his boys with an even more difficult challenge, and they did.

"They're good," Wheaton North senior keeper Alex Jiskra said. "They're great soccer players, they have great touches, and they're very intelligent with the ball and know how to play it perfectly to each other's feet."

The Saints led 1-0 when Evan DiLeonardi sent a laser in from 18 yards out in the game's third minute, set up by a throw-in from Zach Manibog. Wheaton North twice nearly got onto the end of through balls in a one-minute span at 19 minutes, but Lucatorto came out to snare a ball sent over the top and then left his line to gather a ball off the foot of Connor Ritchie, that McLean redirected back to the senior keeper.

On the Saints' ensuing trip up the field, Daniel DiLeonardi buried a low cross from the left side by Taylor Ortiz a minute later to give his side a 2-0 lead.

The Falcons earned a handful of restarts early on, in addition to Ritchie's dangerous run, but a tying goal that might have altered the game moving forward didn't come.

"You have to put in one of those opportunities to put a sense of fight into (the Saints), so they're maybe a little more jittery when they get their opportunities," Falcons coach Tim McEvilly said. "But they never felt that pressure and that makes things easier for kids as talented as that group is."

Robbins scored at 38 minutes after a long freekick hit the carpet and Robbins located it in front of the Falcons' goal, and the Saints' 3-0 halftime lead put them firmly in the driver's seat.

McEvilly was pleased with the way his side fought defensively, and tipped his hat to the Saints' ability to finish.

I'm watching and I'm thinking that I don't know if we can defend all that much better," McEvilly said. "It's unbelievable the way they finish and the efficiency in which they put the ball in the back of the net. The sent a ball over the crossbar with about ten minutes left tonight and I think that was the first time they didn't finish on an opportunity all night."

It was 4-0 when Jordan Moore converted a penalty kick at 46 minutes and Shone finished the scoring at 63 minutes, running down a beauty of a through-ball from Manibog and sending a low shot inside the post with Jiskra charging out at him.

"Our first goal was an absolute rocket. No keeper is saving that one, I don't care who you are," Jennison said. "We had a couple of good finishes, Shone had a nice one, and a nice combination to put that second one away.

"These lads have all been chipping in throughout the team, and that definitely makes things easier."

Tuesday's game also saw the Saints' other top-shelf keeper, Mike Novotny, enter the game for Lucatorto for the game's final 20 minutes. Novotny missed a month of play due to an injury suffered on Sept. 26.

Novotny made a save almost immediately upon entering the game to keep the slate clean for the Saints. With a sectional title game on the horizon against either Lake Park or Elk Grove, Lucatorto likes the approach his side has embraced in the postseason.

"We're trying to take it one game, one play at a time, and everything will fall into place if we do that," Lucatorto said. "The first game we had against (rival) St. Charles North there was all the hype, and after that we decided to just play our game. That's the biggest thing we can take away is to just do what we do, and hopefully we'll walk away with a victory."
After an eight-year hiatus, McEvilly returned to coach the boys' team at Wheaton North this season and he couldn't be prouder of what his boys gave him.

"It wasn't an easy decision for me to come back but every single one of these individuals – I never once had a word of disagreement, never once had one parental concern from the group," McEvilly said. "They were all in and they agreed that we had to collectively find a way to move the program forward, and every one of those seniors was willing to do their part to try to change the direction. "

The Falcons won three games last season and only two the season before, and didn't make it out of the regional. They went 7-12-1 this year and captured a regional title on Saturday, and seniors Jiskra, Ritchie, Nate Atkinson, Sam Beasely, Jackson Duncan, Nerman Isic, and Jeremy Stapleton helped key a step forward for the program.

"They knew it wouldn't come overnight and maybe the rewards of growth aren't always going to be given upon them, but that regional championship? I don't know if a group has ever deserved it more, for the penance they've served and their commitment to improvement and to turning things around," McEvilly said.

"I was very impressed with them this year. We had more than a few kids that chose not to have the courage to even start this journey before the year started. Even though it took a while for us to get there throughout the season, the kids that stayed have been on board from Day One. As a coach I can't ask for any more commitment to the development of the team, the betterment of themselves and each other."

Jiskra played every minute of every game in net this year until McEvilly took him out of Tuesday's game with three minutes remaining.

The senior keeper did all he could in the face of East's exceptional finishing ability.

"We knew if we kept them out we'd probably be able to put one or two away, and luckily we did," Jennison said. "(Wheaton North) is a very physical and a very hard-working team, and they put their heart and soul into the game. It's very easy to give credit to a team after you've won the game but they're definitely worthy of being here and they played good at the right time. I wish them the best next year."

Jiskra knew his Falcons had what it takes to get to this year's sectional finals.

"I'm not surprised," Jiskra said. "I thought we played amazing this season and we had a lot of losses that were very close games. But I knew we could get this far.

"We had a ton of camaraderie this year. We all had such great relationships this year and we were always willing to push each other. And we have six starting juniors so next year I think they'll come out next year and get even farther in the playoffs."