Custom Search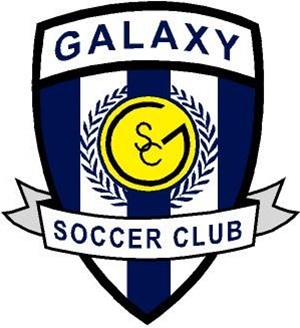 2013 ROSTER

Coach: Troy Adams
Assistant coach: Mike Ortiz

Joe Kallikaden
So., GK
Mike Senese
Sr., D
Jay Tegge*
Sr., M
Devon Amoo-Mensah*
Sr., M
Niko Jano
Sr,. M
Sam Reskala
Sr., F
Drake Swope*
Sr., M
Jordi Heeneman
Jr., F
Ben Border
Sr., M
Mitch McGuire
Jr., D
Sean Flading
Jr., D
David Murphy
Sr., F
Kenyata Coakley
Sr., M
Justin Geisler
Sr., D
Brad Holland
Sr., M
Daniel Poole
Jr., F
Noah Hey
Jr., F
Jordi McCormack
Jr., M
Derek Kerbs
Jr., D
Nick Coon
Jr., D
Ethan Mohr
Jr., F
Jake Stadelman
Sr., D

* denotes captain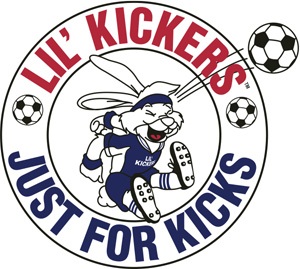 Redhawks blank Warriors for sectional three-peat
By Matt Le Cren
Naperville Central coach Troy Adams has nicknamed senior tri-captain Drake Swope the "Iceman."

Swope didn't get the moniker because of his ability to play in cold temperatures, brilliant though he was in the chill Saturday night, but because of his composure.

"He is so calm," Adams said. "He's so cool and collected and does a great job of getting us organized.

"He played a lot in the midfield through the year but as we're getting to this time in the year you need someone in the back that's been through it before, has some good organizational skill and good leadership skills and he's done a good job for us."

Swope was a rock on the back line for the Redhawks, who were dominant in knocking off Waubonsie Valley 2-0 to win the Class 3A Metea Valley Sectional championship. It was the fifth sectional crown in school history for Naperville Central and the third in a row.

This game wasn't nearly as close as the score indicated as the sixth-seeded Warriors (10-8-2) mustered just one shot on goal through the first 53 minutes against the top-seeded Redhawks (17-2-2), who outshot them 24-9 and easily could have had a few more goals.

The victory was the seventh straight for Central, which will play Morton (26-2) in Tuesday's Lewis University Super-Sectional. The Redhawks have shored up their defense, which was a question mark coming into the season, and have given up just seven goals in the last 13 games.

"It's definitely not a coincidence that Drake's move to the back makes us a better defensive team," Adams said. "It was a combination of a lot of different things that allowed us to move him back there, but he makes us a better defensive unit as a whole."

For the soft-spoken Swope, who earned All-Sectional honors, the switch meant giving up a chance for offensive glory while adding responsibility for shoring up the back line.

"I just try to be a leader back there and tell my players where to go," Swope said. "I'll give cover and I'll tell them to step hard so we can make it hard on [the other team's] life and it will be easier on us.
"So that's what I'm trying to do: be vocal back there. It's really nothing special but I'm just trying to be a leader."

What the Redhawks did offensively at the beginning of the match was definitely special. Waubonsie came into the game playing its best soccer of the season.
The Warriors had upset No. 3 Batavia 4-0 to win their first regional title since 2005, then took out No. 2 seed Naperville North 1-0 in the sectional semifinals.

But the Redhawks dashed any thoughts that the Warriors could win their first sectional championship since 2001 by scoring 80 seconds into the contest.
Jay Tegge sent a long clearing pass deep into the Waubonsie end and Jordi Heeneman beat goalie Jordan Ward to the ball and headed it in.

Central scored again 11 minutes later when Ben Border headed home a cross from Mitch McGuire and it was all Redhawks for much of the next 60 minutes.

"We know that they play three in the back and we have three forwards and it was pretty much man marking with them," Swope said.
"We know that our forwards can take them down 3-on-3 so we were just trying to get the ball to our forwards' feet and see what they can do and they always do well."

Heeneman's goal was his 12th of the season and immediately set the tone for the match.

"I saw [Tegge] look up early and I saw a big gap in the middle of the field, so I just made a run and I saw I could touch it right before the keeper could get his hands on it," Heeneman said. "I just flicked it over him and I knew I needed to put a little bit more on it so I just put it in with my head.

"It definitely gave us some confidence starting off. That definitely gave us a boost and scoring again right after that was definitely good. Unfortunately, we couldn't put any more in. It was a good game, though."

That Waubonsie was able to keep the score close was a combination of bad luck for the Redhawks and brilliant play from Ward, who made nine of his 13 saves in the first half.
The Redhawks used pinpoint passes to create great opportunities against the Warriors throughout the evening.

But the favorites couldn't find a third finish, a frustration that was epitomized by a play that occurred midway through the opening half when Swope sent a lead pass into the box to Heeneman, who crossed in front to Border for a one-timer that hit the left post.
Sam Reskala pounced on the rebound but Ward flashed across the crease to make a great diving save.

A similar play occurred with 22:40 to go in the second half. This time it was Heeneman who found the woodwork with a 25-yard blast and Border who was stoned by Ward on the point-blank rebound.

Reskala and Tegge also saw shots barely miss the left post in the second half, but ultimately those misses were rendered moot by the early two-goal cushion.

"Today I felt like those first 10 minutes, boom, the pedal was on and we were ready to go," Adams said. "Those are the little things that make a big difference in a team being able to advance or a team not advancing. Taking advantage of an early opportunity sets the tone and I think it catches a team off-guard.

"I think Waubonsie played a great game, but when you're behind in the first two or three minutes it's always a struggle. They had a lot of talented players and they're dangerous and I was pleased by the way we were able to contain them and limit their chances."

Joe Kallikaden made all four of his saves after intermission to record the shutout for Central, who nearly lost the clean sheet with 6:40 remaining when a volley went off the underside of the crossbar and bounced right back to Kallikaden.

"Obviously you need defense to win a championship and I think our defense is getting really solid," Swope said. "I think if we can continue to play like we're playing we have a good chance of going all the way."

That's something which was in question at the start of the season. Not many teams can say they've won three sectionals in a row or reached two consecutive state finals.

"Winning a sectional like this is always something to be proud of and something to take note of and really enjoy the moment," Adams said. "It's so hard to get out of this sectional anyways. It is one of the many steps on the journey that we would like to take and they played well tonight.
"They could have put a couple more in at times. It would have been nice but they made it interesting and hopefully they're saving it for another game. Maybe Tuesday they can pop a couple of those posts into the net."

Unlike last year, when the school's all-time leading scorer, current DePaul freshman Pat Flynn, spurred the Redhawks to second place in the state, the Redhawks have scored by committee this fall.

"I'm trying to think of one player but it's so hard with a team like this," Adams said. "There's not one kid that you go, 'Oh, he makes us roll.' It really is a collective group effort."

That is something the Redhawks treasure.

"I think we've grown a lot as a team this whole year and recently we've definitely been playing a lot better," Heeneman said. "This [title] means a lot because I think some people were not expecting us to go this far and just showing them that even though we lost a lot of good players [to graduation] we still can keep up and hang with all the good teams."