Custom Search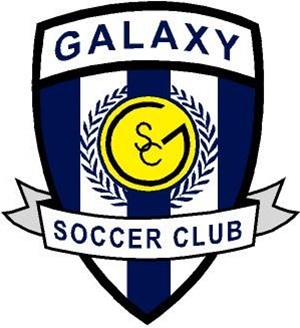 2013 ROSTER

Coach: Troy Adams
Assistant coach: Mike Ortiz

Joe Kallikaden
So., GK
Mike Senese
Sr., D
Jay Tegge*
Sr., M
Devon Amoo-Mensah*
Sr., M
Niko Jano
Sr,. M
Sam Reskala
Sr., F
Drake Swope*
Sr., M
Jordi Heeneman
Jr., F
Ben Border
Sr., M
Mitch McGuire
Jr., D
Sean Flading
Jr., D
David Murphy
Sr., F
Kenyata Coakley
Sr., M
Justin Geisler
Sr., D
Brad Holland
Sr., M
Daniel Poole
Jr., F
Noah Hey
Jr., F
Jordi McCormack
Jr., M
Derek Kerbs
Jr., D
Nick Coon
Jr., D
Ethan Mohr
Jr., F
Jake Stadelman
Sr., D

* denotes captain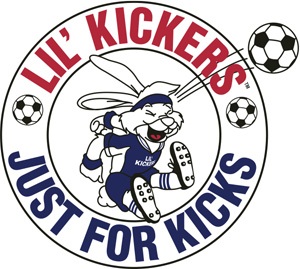 Photos courtesy of Anita Swope
Redhawks rally past Wildcats, reach sectional final
By Chris Walker
The reality was that two very good teams would advance and two very good teams would see their season come to an end.

Neuqua Valley and Naperville Central met in the opening of Tuesday's Class 3A Metea Valley Sectional semifinal and Central rallied for a 2-1 victory. In the nightcap, Waubonsie Valley held on for a 1-0 victory over Naperville North.

The two winners advance to Saturday's 7 p.m. title match while the Wildcats finish at 14-6-1 and the Huskies close out their campaign at 12-7-2.

"It's disappointing and if you talk to any team, no one likes to walk off the field for that final time," Neuqua Valley coach Skip Begley said. "You always want to think that there will be just one more game, so it's tough, and for a lot of these kids this is the last time they're playing a game that means something more than a rec league so it's always tough."

In the bigger scheme of things, though, while the loss will be tough for now, the Wildcats can look back on a very successful season that included a regional title.

"We graduated 17 seniors last year and 16 more this year and it took them awhile to find their feet and we started just 3-3," Begley said. "We hadn't lost since a PK game in St. Louis (Oct. 5) so the guys put together a nice run."

Neuqua posted a 7-2-0 record in October with four shutouts, but the Wildcats couldn't keep Central (16-2-2) off the scoreboard.

A pair of Jay Tegge corner kicks to Ben Border found the back of the net and the Redhawks were able to move on to Saturday's sectional title game. The second of Border's headers came with 14:31 left in regulation.

"The way our corners are set up we have five different runs and one of my jobs is to get to the near post," Border said. "Coach (Adams) is always telling me to do my job and get to the post early. I saw it forming and just threw my body on it, and I was fortunate on both of them."

Tegge knows how valuable set plays can be and he made an adjustment as the game progressed and it ultimately proved to be the difference.

"In the first half I tried to get a little deeper and it didn't work too well," Tegge said. "You can't waste those opportunities and in the second half I tired to keep them lower but still dangerous. Luckily Ben was able to read both of them very well and have an excellent finish."


Ryan Ross had put the Wildcats ahead 1-0 in the opening half, securing possession nearly midway through the first half of a loose ball and burying it.

"Had we played the whole 80 minutes it wouldn't have been quite the nailbiter that it was," Redhawks coach Troy Adams said. "Neuqua is very organized and you could tell they've watched a lot of our games because they were in the right positions and frustrated us a lot in the first half. We made adjustments in the second half and played better, and one of them was work rate."

The Redhawks also didn't freak out over falling behind, 1-0, which says a lot with the season on the line.

"Being down 1-0 is never a good spot, but I think the players have a lot of confidence in their ability and I don't think they ever panicked," Adams said. "They did a nice job of staying composed and looked for quality shots, which was nice to see."

They were able to breath a bit of a sigh of relief when Border's header with 23:47 made it a 1-1 contest.

"I think we're just disappointed because we didn't match their intensity in the second half," Begley said. "I thought we played really well in the first half, but we didn't respond in the second half. We couldn't seem to get them off of us, we couldn't find the ball and the ball couldn't find our feet."

Border said the team didn't take anything for granted but still admitted to playing a little out of sorts in the first half.

"I think we got a little ahead of ourselves and just had to take a break and play our game which did in the second half," he said. "It was a sweet feeling to score the go ahead one. I'm just doing my job and fortunately it went in and that's a nice feeling."


Meanwhile the Wildcats did little in the second half to truly make the Redhawks feel threatened.

"Some people execute in front of the goal and others don't," Begley said. "They put away two set pieces with great strikes so credit to them. We couldn't find the counter and never found the ball at our feet."

In the second game, chances were limited for both teams and ultimately it was a mistake that ended North's season. The Huskies failed to clear a pass from Waubonsie senior Michael Miller and Noah Griffith was able to gather it in and blast it in with 26:51 on the clock in the first half.

"I just got a good touch on it," Griffith said. "I just saw the chance and tried to keep my composure and knock it in.

"Since the start of the year, we talked about putting up plaques. We got the regional one, now we've got to get the sectional one."

It was the third game-winner on the season for Griffith and gives the Warriors (10-7-2) a chance to play for their first sectional title since 2001.

"I think they're buying into what we've been trying to convey with our system and are now finally seeing the rewards," Waubonsie coach Angelo DiBernardo said. "We always want them to bring the intensity level for the full 80 minutes, regardless if they're the better team or not and I think we had that urgency."


It might be a cliché, but a team is always going to have a chance if it doesn't give up anything. On Tuesday, Jordan Ward recorded his second consecutive shutout as the Warriors have become extra greedy in their past three win-or-go-home matches.

"I just know that I have to do my best to keep the ball out of the net," he said. "I feel like I'm playing really well and my defense is helping me out a lot. I've just got to continue to make sure the other team doesn't score we give ourselves opportunities."

The Huskies didn't go down without a fight. They came close to netting the equalizer a couple times, including just minutes into the second half when Zach Peterson was just off target by inches, clanking a shot off the crossbar.
Chris Ensign, who helped the Huskies beat Waubonsie Valley, 1-0, during the regular season by scoring the lone goal, had a good attempt, as well, early in the second half.

In the final 10 minutes, the Huskies had a couple of corner kick opportunities but couldn't do anything with them and Ensign had a great shot with 5:58 remaining but Ward was able to make the game-saving play to keep it a 1-0 game.

"That's how the game of soccer goes sometimes," Huskies coach Steve Goletz said. "They get that chance in the first half and take the bounce and convert, while we couldn't get one in.

"It's always a hard feeling when your season ends. This was one of the better games we played as a group and our seniors stepped up.

"With so many seniors not getting to put on the North jersey again, you can only hope that the underclassmen see that feeling and get motivated for next year."


Although they play in different conferences, Central and Waubonsie aren't foreign to each other. The Redhawks beat the Warriors, 3-0, on goals from Tegge, Jordin Heeneman and Noah Hey on Sept. 7.

Last year, the Redhawks beat them 4-1 in the Best of the West tournament and then shut them out 2-0 in the Class 3A Naperville Central Regional title game. In 2011, the Redhawks won 2-1 on PKs in the Best of the West.

The Warriors haven't defeated the Redhawks since they scored a 2-1 victory in 2010 with Tyler Yanisch netting the game-winner.
Whoever wins Saturday's sectional championship advances to face either Lyons Township or Morton in Tuesday's super-sectional at Lewis University.